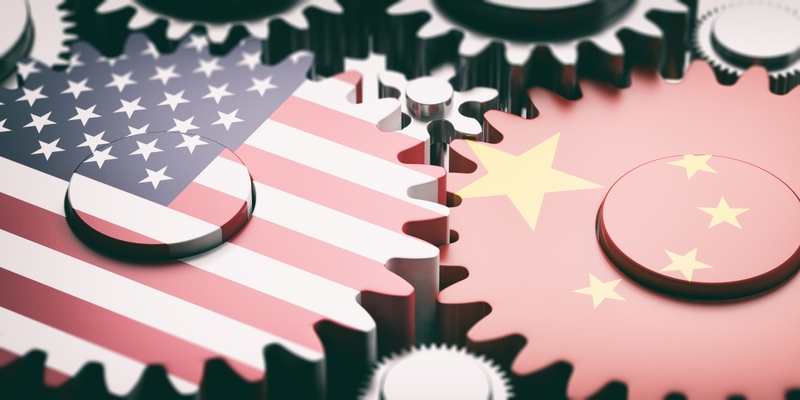 https://hkmb.hktdc.com/en/OTY0MzEwMjQ2
New Bill Would Impose Tariffs on Low-Value Shipments from Mainland China
Legislation introduced by House Ways and Means Trade Subcommittee Chair Earl Blumenauer (Democrat-Oregon) on 18 January 2022 (the Import Security and Fairness Act – H.R. 6412) would amend Section 321 of the Tariff Act of 1930 to require low-value imports from mainland China, which currently enter the United States duty free, to pay regular import duty as well as any applicable Section 301 and Section 232 tariffs. The amendment would enter into force with respect to articles entered, or withdrawn from warehouse for consumption, on or after the 15th day after the date of enactment.
19 USC 1321, commonly referred to as Section 321, enables U.S. Customs and Border Protection to admit qualifying goods duty- and tax-free provided they are imported by one person on one day and have a total fair market value of US$800 or less. Currently this so-called de minimis exemption applies to most-favoured nation duties as well as Section 301 and 232 tariffs. Rep. Blumenauer's legislation would prevent articles from non-market economies that are designated by the Office of the U.S. Trade Representative as a Priority Watch List countries for intellectual property rights purposes from taking advantage of the de minimis exemption. At this time, only mainland China meets both the NME and the Priority Watch List criteria; if the provision in the legislation were expanded to cover NMEs in the lower-level Watch List, then Vietnam, Turkmenistan and Uzbekistan would also fall within the scope.
The legislation would also disqualify from the de minimis exemption (i) all articles subject to an enforcement action under Section 301 or Section 232, regardless of origin; and (ii) all articles covered by a single order or contract that are forwarded to the U.S. through a distribution or processing facility (i.e., a facility used primarily for the storage of articles that are intended for subsequent shipment) located in a foreign country, regardless of the origin of the article.
In addition, the legislation would require CBP to collect more information on de minimis shipments and prohibit importers that have been suspended or debarred from being able to use the de minimis flexibility. Documents that may be required by CBP could include those regarding the offer for sale or purchase, or the subsequent sale, purchase, transportation, importation or warehousing, of such goods, including via a commercial or marketing platform (e.g., ecommerce websites). CBP would then be able to use this information for any lawful purpose. Civil penalties of US$5,000 for the first violation and US$10,000 for each subsequent violation could be imposed.
As currently drafted the legislation would deal a major blow to e-commerce platforms that sell directly to U.S. consumers from foreign locations, particularly those that sell primarily mainland Chinese products, as well as to distribution centres and processing facilities – located for the most part across the U.S. border in Canada and Mexico – that import large quantities of merchandise from mainland China and other locations for subsequent export to U.S. consumers in the form of low-value shipments.
Rep. Blumenauer observed in a press release that "the number of packages we receive in the United States has skyrocketed to more than two million daily packages – a number that will only climb in the coming years." U.S. companies will continue to face a cost disadvantage "as long as foreign companies that sell their goods in America are splitting up their shipments to evade tariffs and oversight", according to the Oregon lawmaker. Blumenauer further declared that as currently designed the de minimis provision "makes it easier for people to import illegal goods and harmful products, because there is virtually no way to tell whether these packages contain products made through forced labor, intellectual property theft, or are otherwise dangerous."
The press release names the labour union federation AFL-CIO, as well as such groups as the Coalition for a Prosperous America, the Alliance for American Manufacturing and the National Council of Textile Organizations, as supporters of the legislation.
North America
Mainland China
USA