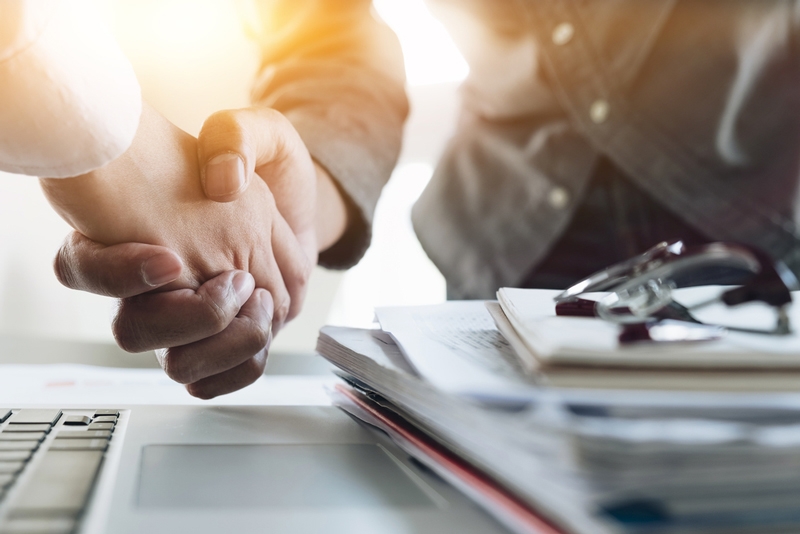 https://hkmb.hktdc.com/en/OTY0Mjk3Mjcy
ASEAN E-commerce: The Aggregator Business Model, an Exit Option for E-commerce Businesses
Interview with J.J. Chai, Co-founder and Chief Executive Officer of Rainforest
David Sit, Corey To
As e-commerce continues to grow at a record pace amidst the Covid-19 pandemic, entrepreneurs across the globe have increasingly turned to online retail platforms to launch their start-up businesses. Amazon Marketplace – Amazon's e-commerce platform for third-party sellers – saw a 50% increase in gross merchandise volume (GMV) from US$200 billion in 2019 to US$300 billion in 2020, accounting for 62% of total GMV on Amazon.[1]
The surge in both the number and growth potential of third-party vendors has led to the rise of "e-commerce aggregators" (also known as "e-commerce roll-ups") – companies that acquire successful small e-commerce businesses. While many of these aggregators are based in the US and Europe, a handful of Southeast Asian aggregators such as Rainforest have found success acquiring and developing brands from the region. HKTDC Research sat down with J.J. Chai, co-founder and CEO of Rainforest, to find out more about the opportunities that e-commerce aggregators present to entrepreneurs and small businesses in the region.
A Way Out
Founded in 2021, Singapore-based Rainforest is one of the first e-commerce aggregators in Southeast Asia. Since its first acquisition in March 2021, Rainforest has amassed ten brands under its management. The company specialises in acquiring the full or majority stake of small businesses in Asia that sell to the US through Amazon.
Aggregators serve as an exit strategy for owners of small- to medium-sized enterprises (SMEs). Chai highlighted several reasons why entrepreneurs may want a way out, with the most common being the desire to move on to a new business venture: "In most cases what we've seen is that these entrepreneurs have another idea they want to do. They want to cash out on their business and start a new idea."
Chai added that another barrier to expansion for small businesses is human resource management, saying: "It's expensive and difficult to hire, attract, retain and manage good talent. Usually solo and mom-and-pop entrepreneurs don't want to or don't know how to hire a team, but it's hard to really go from there unless you start hiring. That's where we come in to give them a full exit."
An alternative is partial ownership, where Rainforest acquires a majority stake of the business and facilitates its expansion by providing expertise in key aspects ranging from marketing to supply chain management.
One example of the company's successful ventures is the acquisition of a bedding brand, where Rainforest revamped its inventory management, pricing strategy, product page design and performance (pay-per-click) marketing, leading to a growth in sales of almost 30% within three months.
The More the Merrier
Rainforest focuses on acquiring brands that sell household, mother and baby products. Chai explained: "We tend to avoid categories like fashion and electronics, because the innovation cycles are too fast. A product portfolio of more basic products, such as baby bibs, is more long-lasting."
The main advantage that aggregators such as Rainforest have over small independent retailers is economies of scale. Chai said that, by selling similar or complementary products on the same platform, Rainforest can manage the brands in similar ways and share common resources. This allows for greater efficiency in many aspects of business operations, as Chai explained: "The nice part about having multiple brands is that you can make use of existing supplier relationships and negotiate for better deals." For instance, Chai noted that shipping costs are lower on a larger scale of production, saying: "Instead of filling half a container or just one pallet, sending a full container of products to the US is considerably cheaper."
Focusing on Amazon vendors allows Rainforest to make use of the Fulfillment by Amazon service, which allows it to utilise Amazon's logistics networks and customer service, further simplifying the management process and reducing costs.
Specialising in e-commerce also means that aggregators like Rainforest enjoy lower investment and transition costs than conventional acquisitions of physical retail stores. Chai illustrated this advantage, saying: "When the entrepreneur hands over the business it is usually the Amazon account, contracts, rights, trademarks, and that's about it. Transition of the business is fast, and the business model is rather asset-light."
Chai noted that Rainforest is selective when it comes to deciding which firms to acquire, saying: "We're looking for products and brands that are already established." As well as growth potential and a strong track record of sales and profitability, Chai added that customer satisfaction with the product is also a major consideration: "A key piece of information is around ratings and reviews. If your product has a 4.5- or 4.7-star rating and a lot of customer ratings and reviews, this makes it very attractive for us."
Rainforest also runs an in-house product development team, which is responsible for developing and improving its products based on customer reviews.
Covid-19 and Future Expectations
Contrary to the general pessimistic outlook for business activity during the pandemic, Chai believes that, to some extent, Covid-19 has created opportunities for aggregators like Rainforest. With the pandemic devastating global and regional supply chains, he noticed that an increasing number of entrepreneurs are willing to sell their brands to avoid the difficulties of managing the supply chain complexities.
Chai recognises the importance of "doing more than being the best local presence". While Rainforest has not acquired any brands from Hong Kong so far, it has been actively assessing brands from Hong Kong, mainland China and the rest of the Asia-Pacific region. Besides deploying a brand manager in Hong Kong and sourcing teams in mainland China, Rainforest recently acquired a bathroom accessories seller in mainland China and is in ongoing negotiations with two others. Rainforest also sources from Vietnam and other countries in Southeast Asia.
In the future, Rainforest plans to expand to different distribution channels, including e-commerce platforms in the US such as Walmart, Shopify and eBay, and eventually Southeast Asian platforms such as Tokopedia. Chai also highlighted the possibility in the long term of extending to offline distribution channels, partnering with physical retail outlets to reach a wider range of shoppers.
Ultimately, Rainforest aims to grow over time into a collection of household brands akin to multinational conglomerates Unilever, Procter & Gamble (P&G) and Helen of Troy. Expounding on his vision for Rainforest, Chai said: "The idea is that we acquire these brands, and some but not all of them will grow to become household names over time, not just on Amazon but also on other online and offline channels. At some point it won't be necessary to aggregate brands; we would just focus on growing our brands."
Tips for E-Commerce
Chai believes that the first step towards success in e-commerce is to have a good product, saying: "Make sure you're listening to the consumer. If you're getting feedback on the product from consumers, make sure you fix that for the next round, so you keep the ratings and reviews." He suggested that a common mistake among start-ups is to rush into marketing and packaging design without developing a high-quality product.
Chai added that focus is also an important consideration, saying: "Think hard about what niches or sectors you are really good at. Having one or two good 'hero' products is better than having ten that are doing okay." Considering the vast scale of the e-commerce market, Chai argues that even a niche product, such as one of Rainforest's best-selling products – a bed bridge that connects two twin bed mattresses, can become a sizeable and profitable business.
Pointing out that another key to success is research, Chai suggested: "Use the tools that are there to find out about what people are searching for and your competition. A couple of weeks of research will pay off in the long run." He believes that the best businesses have a clear and detailed idea of what their competitive edge is, whether it be pricing, innovation or bundled deals. This is especially true for e-commerce, where Chai said that younger entrepreneurs have the advantage of, in his words, being "very innovative about using information and what's enabled by technology". An example of this is the use of customer surveys, where sample webpage designs can be presented to the participant to gain insights into what makes a product more appealing than its competitors.
Chai acknowledged that there are differences between e-commerce platforms in Southeast Asia and those in other more developed countries. Using the US as an example, Chai said: "Platforms in the US like Amazon reward you for having a good brand. Consumers there will pay for products with a higher reputation based on reviews and ratings." As a result, products can be priced higher and having a high volume of positive reviews is key.
In contrast, Chai observed different preferences in Southeast Asian markets, saying: "There is still a segment of premium buyers, but most buyers are very price sensitive. It's a price war, and it's very promotion-driven." He suggested that it is difficult to build a brand with low profit margins and different consumption patterns, so affordability and value for money are the priorities when selling via e-commerce platforms in Southeast Asia.
Finance & Investment
Household Products
ASEAN
Southeast Asia
Singapore