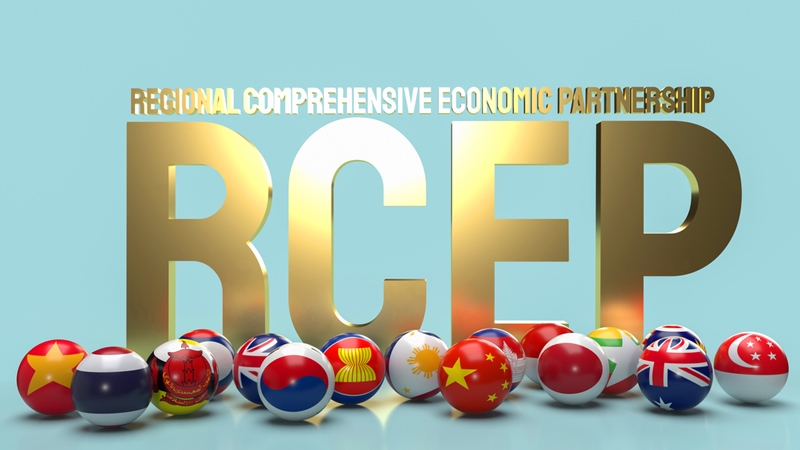 https://hkmb.hktdc.com/en/OTU2NTc1MTQx
ASIA: RCEP Free Trade Deal Takes Effect for 10 Signatory Nations
The Regional Comprehensive Economic Partnership (RCEP) entered into force on 1 January 2022, meaning that businesses in Australia, Brunei, Cambodia, China, Japan, Laos, New Zealand, Singapore, Thailand and Vietnam will now benefit from tariff elimination on about 92% of goods over time. South Korea has ratified the agreement, but it will not take effect until February 2022, while Indonesia, Malaysia, Myanmar and the Philippines have yet to ratify. 
RCEP allows preferential market access for specific products in selected RCEP markets such as Australia, China, Japan and South Korea. These products range from plastics and mineral fuels to miscellaneous food preparations and beverages, and other chemical products. RCEP also allows businesses to take advantage of enhanced commitments beyond those provided by existing ASEAN Plus One free trade agreements in some sectors. 
The agreement also widens market access for investment, establishes common SME and e-commerce development measures, and harmonises regulations. Investors into RCEP nations will also fund projects more easily, as the deal includes commitments to ban performance requirements set out by host countries on social and economic goals for investors.
Food & Beverages
Chemicals
Finance & Investment
ASEAN
Mainland China
Korea
Japan
Australasia
Southeast Asia
Japan
Australia
New Zealand
Korea, Republic Of
Brunei Darussalam
Cambodia
Laos
Singapore
Thailand
Viet Nam