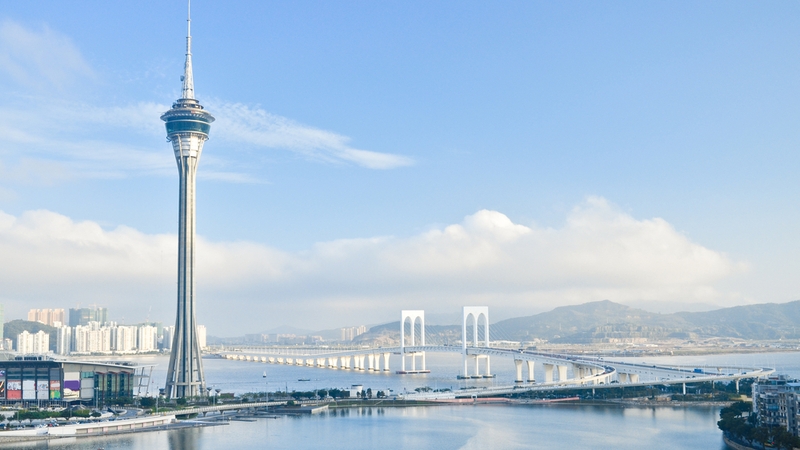 https://hkmb.hktdc.com/en/OTU0OTQxMDg5
Greater Bay Area Start-Ups: Macao Entrepreneur Achieves Technology Breakthrough for Air Disinfection
Interview with Timothy Cen, Founder of Zidian Technology Co., Ltd.
Alice Tsang
The Covid-19 pandemic that ravaged the world has led to grave loss of human life in addition to mounting economic losses, putting countless businesses in difficulties. The pandemic has also generated unprecedented opportunities for businesses related to healthcare, epidemic prevention and disinfection.
Zidian Technology Co., Ltd. was founded by Timothy Cen in Macao in 2019 when he was an undergraduate student at the University of Macau majoring in psychology. He and his team developed an indoor aseptic maintenance device for medical use, using the Air-ClearV® air disinfection technique. He won an Outstanding Young Entrepreneurs of the Guangdong-Hong Kong-Macao Greater Bay Area Award in its first edition, as well as other awards in honour of his innovations. In an interview with HKTDC Research, Cen shared his experience in running a start-up business in Macao and his views on the Greater Bay Area market.
Prompted by health crises
Cen's dream of starting his business dated back to 2003 during the SARS (Severe Acute Respiratory Syndrome) outbreak. He said: "My uncle was a frontline doctor. The high voltage electrostatic and ozone air cleaners used at that time were both harmful to the human body to varying extents. This prompted me to explore air disinfection products with no adverse side-effects on the human body.
"After extensive market studies, I discovered that unlike air purification products, the development and production of air disinfection products have high requirements on the workshops, production staff and products themselves but the profit margin is generally low, which explained the lack of such products in the market. To my astonishment, the technology of high voltage electrostatic field remained the latest air disinfection technology used in the market, suggesting that technology in this field had hardly made any advances between the SARS and Covid-19 outbreaks."
Cen made up his mind to change this situation. After repeated efforts to develop new technologies, he finally succeeded in blazing a new path in the development of air disinfection products.
The indoor aseptic maintenance device for medical use developed by Cen and his team using an advanced air disinfection technology can reduce the size of a regular disinfection filter to under 2.2 cm deep. The ultra-thin filter can be installed in any air-conditioning system to meet medical-grade disinfection standard. It can effectively protect against germs without causing any harm to the human body. Cen said: "Unlike traditional mechanical filtration technologies that use ozone and ultraviolet rays, ours is a kind of ozone-free instant air disinfection and cleaning technology that allows the room to be disinfected even when there are people in it.
"This new technology has won four national patents and has three international patents pending. It also holds the disinfection product permit certified by the Guangdong Provincial Health Commission. Our products can conduct ozone-free air disinfection round-the-clock while purifying PM2.5, virus, bacteria, nicotine and other pollutants. These are suitable for use in operating theatres, infectious disease wards, consultation rooms and other hospital units where an aseptic environment is required. They can also be used in hotel guestrooms and public places with high footfall, such as public transits, airports and schools."
The Macao advantage
Cen is a University of Macau alumnus who won the first Outstanding Young Entrepreneurs of the Guangdong-Hong Kong-Macao Greater Bay Area Award and several other honours. Although he majored in psychology, he was more interested in technology and innovation. During the time when he was developing the air disinfection technology, his father and grandfather who were fairly well-versed in physics gave him a good deal of useful advice. Cen is the brain-child of the R&D team of Zidian Technology. Every time he came up with new ideas, he would lead his team to try out new possibilities.
Cen was once faced with the choice of furthering his studies in Australia or staying put to study at the University of Macau. Explaining his decision to stay, he said: "The Macao government is always supportive of young people starting their business and the University of Macau provides them with funding support. There is a very good entrepreneurial environment here. I also wanted to stay connected with the Macao market."
In Cen's opinion, Macao has always set great store by the development of science and technology and has allocated a lot of resources to assist start-up businesses. The Centre for Innovation and Entrepreneurship, for example, provides assistance to University of Macau staff and students in transforming their innovative ideas into reality. Even people who are not University of Macau graduates are eligible for assistance from the Centre, such as participation in publicity seminars and bidding and procurement meetings as registered members of the government-funded Macao Young Entrepreneur Incubation Centre, so they can get in touch with potential target clients.
Moreover, young entrepreneurs (aged 21-44) in Macao can apply for interest-free loans of up to M$300,000 from the Economic and Technological Development Bureau. These loans have a maximum repayment period lasting up to eight years. Cen said: "There are not that many start-up businesses in Macao, which means fewer competitors. Entrepreneurs are as precious as a diamond in a heap of pearls in Macao, whereas in places like Shenzhen and Hong Kong, it is not that easy to beat other contending young entrepreneurs."
Manufacturing base location
Cen had visited different cities in the Greater Bay Area looking for suitable manufacturing locations and business partners. Highlighting the observations he has of different GBA cities, he said: "The quality of labour varies quite a bit in Zhongshan. Land cost is high in Zhuhai because of its commitment to develop into a financial centre. Huizhou is quite far from Macao.
"Each city has its own development priorities. Some cities target tourism; some are more suitable for e-commerce and marketing; others focus on manufacturing and support production-oriented businesses."
Zidian Technology ultimately chose Foshan as its manufacturing base. Cen said: "Foshan lies close to Guangzhou, hence its cost-performance ratio for talent and equipment is relatively high. The important thing is premises because air disinfection products have very exacting sanitation requirements and several dust-free workshops need to be built. There are many manufacturing premises for equipment in Foshan and it is relatively easy to find a suitable place."
Today, Zidian Technology operates as a Macao brand that produces and assembles products on the mainland using American manufacturing standards and imported materials.
Certification boosts confidence
The Macao market, though small, is actually more advantageous to start-up businesses because products can reach a wide spectrum of end-users within a short time and quickly get feedback from the market. Cen said: "Many clients approach us directly about the efficacy of our products. Thus, we spend a lot of time, energy and resources on product certification, such as certification by the SGS (Société Générale de Surveillance) and local certification agencies to bolster customer and market confidence.
"Among these, the approval certificate issued by China's health supervision department can prove that our products are up to air disinfection specifications and are suitable for hospital use. In order to obtain that certificate, the manufacturing premises must be dust-free and aseptic, like hospital operating theatres, and the staff involved must pass government assessment. The premises must also be equipped with the necessary emergency and preventive facilities. Most importantly, this certificate must be renewed every four years."
On promotion strategies, Cen said he hoped the government, the business community and the academic circles would take the lead to use the products invented by innovative entrepreneurs to bolster public confidence. He said this is the only way to effectively boost development in this business.
Start-up connector
Zidian Technology has also participated in exhibitions in Hong Kong. Cen saw this as an effective platform for businesses and products to contact potential investors or manufacturing partners. Although Zidian Technology has yet to enter the Hong Kong market, it has already registered its trademark and patents in Hong Kong for future development. Cen has also made use of Hong Kong's banking services and thinks that its legal and financial sectors are very important for market development.
As a Macao-based start-up, Cen reckons Hong Kong should publicise more of its success stories in these endeavours. He also hopes the Hong Kong Government will simplify or improve the relevant procedures and offer suitable tax or rental relief should start-ups from Macao wish to extend their business to Hong Kong.
Future direction
Zidian Technology currently has a six-person R&D team in Macao and employs about 12 people in its production facilities in Foshan. On future development, the company still has its focus on Macao and is in talks with the government and leading businesses there. The company plans to market its products and brand to Southeast Asia over the next two years.
With regard to business expansion through financing, Cen said he has no financing plans in the short term since investors generally hope to see good short-term returns and his company is on a steady course of development.
Other than Macao, Cen had considered expanding his business to Hong Kong but had reservations. He said: "I have done some research in Hong Kong but discovered that the Hong Kong market is much more complicated than Macao's and brand competition is keen. Some leading brands in Hong Kong put a lot of emphasis on brand effect in their market promotion. Most clients and consumers may not be knowledgeable enough to distinguish between good and bad products and tend to think that heavily-publicised products are good products."
Viruses, such as Covid-19 today and SARS in the past, have done varying degrees of harm to society. Cen sincerely hopes that governments and businesses in different countries will take precautions with protection of the general public and staff members in mind by extensively installing air disinfection equipment at work and in public places. He saw this as the only way to effectively eliminate viruses in the environment and stave off the next pandemic.
Note 1: This article forms part of a joint study conducted by HKTDC Research and HSBC: "Exploring the Greater Bay Area Start-up Ecosystem"
Note 2: The opinions and views expressed are those of the interviewees and do not necessarily reflect the views of HKTDC or HSBC. HKTDC or HSBC shall in no way be responsible for the accuracy, completeness or timeliness of the information provided by them, and for any loss associated with the use of such information.

Health & Beauty
Medical Supplies & Medicine
Hong Kong
Mainland China
Macau
Hong Kong