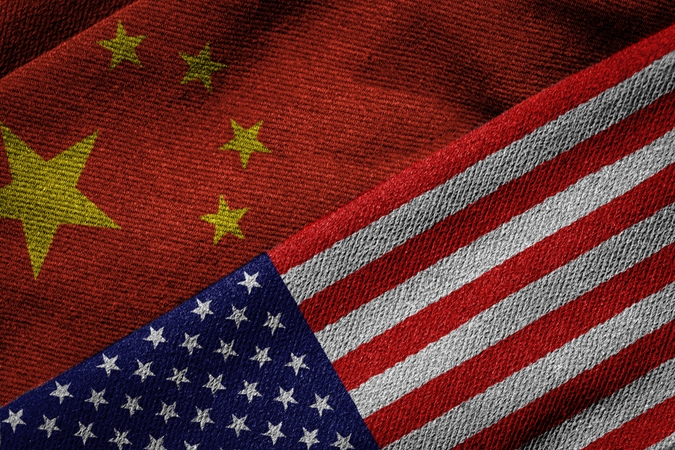 https://hkmb.hktdc.com/en/OTEyNDg4MzYy
Democrats Reach Agreement to Move Mainland China Legislation Forward
House Speaker Nancy Pelosi (Democrat-California) and Senate Majority Leader Chuck Schumer (Democrat-New York) reached an agreement on 17 November for the House and Senate to hold a conference on the mainland China-focused United States Innovation and Competition Act. A statement released by the two leaders of the Democratic majority indicates that the agreement was reached after Senate Republicans rejected Schumer's efforts to attach USICA – a key priority for the New York lawmaker – to the annual national defence reauthorisation legislation.
According to the joint statement, "the House and Senate will immediately begin a bipartisan process of reconciling the two chambers' legislative proposals" so that a final piece of legislation can be delivered to the president "as soon as possible." While the statement acknowledges that there are still a number of important unresolved issues regarding USICA, the lawmakers remain committed to passing legislation that bolsters U.S. manufacturing, fixes U.S. supply chains, and invests in the next generation of cutting-edge technology research.
The Senate passed its version of USICA in June 2021. It contains a number of provisions aimed at mainland China, including enhanced sanctions for a variety of violations related to forced labour, intellectual property theft or cyber-related economic espionage; restrictions on U.S. co-operation with mainland China in a number of areas; and a report on the manner and extent to which the mainland Chinese government uses the status of Hong Kong to circumvent U.S. laws and protections. Additionally, and among many other provisions, the legislation would establish a product exclusion process under Section 301 of the Trade Act of 1974 and the exclusions that were previously granted to a range of mainland Chinese goods would be extended from the date of enactment of the legislation through 31 December 2022. Duty-free treatment (including an exemption from Section 301 and any other additional tariffs) would also be provided through mid-January 2023 to a range of COVID-19-related products.
A bi-partisan consensus on mainland China legislation has been much harder to achieve in the House. Leaders of that chamber had said they would approve their own version of the USICA but efforts to fulfil that promise have stalled, as Republicans have opposed USICA provisions related to climate initiatives and sought more stringent controls on U.S. technology exports to the mainland. Republicans have also claimed that the Senate version of the legislation includes too many studies and not enough meaningful action.
North America
Mainland China
USA