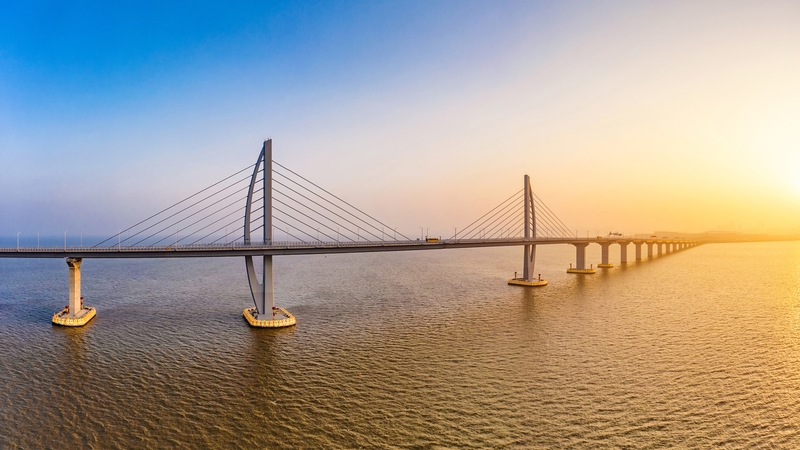 https://hkmb.hktdc.com/en/OTAzMDI1MTk2
Exploring the Greater Bay Area Start-up Ecosystem
Alice Tsang, Samantha Yim
Executive Summary
HKTDC Research, in collaboration with the HSBC, conducted a questionnaire survey and a series of in-depth interviews1 with start-up enterprises in the Guangdong-Hong Kong-Macao Greater Bay Area (GBA) in mid-2021. This allowed for an in-depth assessment of the development trends relating to the GBA's start-up ecosystem as well as an evaluation of its overall performance, while also facilitating an understanding as to how start-ups view the GBA's business environment. Based on the subsequent findings, it was then possible to analyse the way in which Hong Kong's role as a GBA start-up platform may be optimised.
Background and objectives
The promulgation of the Outline Development Plan for the Guangdong-Hong Kong-Macao Greater Bay Area (the Outline) in February 2019 marked the launch of the development strategy for the Greater Bay Area (GBA) formed by two special administrative regions (Hong Kong and Macao) and nine mainland cities (Guangzhou, Shenzhen, Zhuhai, Foshan, Huizhou, Dongguan, Zhongshan, Jiangmen and Zhaoqing). The GBA is a hub of advanced manufacturing, modern services, technology and innovation. It is unique in that Guangdong, Hong Kong and Macao have between them three local governments, two systems, three legal jurisdictions, three sets of customs policies and three different currencies. Despite the challenges this poses, it has been possible to establish the orderly flow of personnel, capital, goods and information in the GBA to bring shared opportunities to the area. The Outline supports in-depth co-operation between the three regions in the fields of entrepreneurship and incubation, commercialisation of research, international technology transfer and technology services to build research incubation bases, youth entrepreneurship and employment bases, and other platforms.
The Outline of the 14th Five-Year Plan for the Economic and Social Development of the People's Republic of China and the Long-Range Objectives Through the Year 2035 (the 14th Five-Year Plan) adopted by the National People's Congress in March 2021 provides China with a development blueprint and programme of action for the years 2021-2025. The 14th Five-Year Plan reaffirms Hong Kong's important role in China's overall development and enhances its scope for development in many important areas. It consolidates Hong Kong's position in four traditional areas, as an international financial centre (including its offshore renminbi business, international asset management and risk management), an international shipping centre, an international centre for commerce and trade, and a centre for international legal and dispute resolution services in the Asia-Pacific region. In addition, it promotes Hong Kong in four emerging areas, as an international aviation hub, an international innovation and technology hub, a regional intellectual property trading centre, and an East-meets-West centre for international cultural and art exchange
The Outline and the 14th Five-Year Plan present huge opportunities for Hong Kong's start-ups and the innovation and technology sector. In order to understand the start-up ecosystem in the GBA, HKTDC and HSBC have jointly conducted a study on Hong Kong's role as a start-up platform in the GBA. The purpose is to collect opinions of start-ups in the GBA on the business environment in the region, understand the major trends and characteristics of the start-up ecosystem in the GBA, and analyse ways to strengthen Hong Kong's position as a GBA start-up platform.
The study consisted of a questionnaire survey and in-depth interviews. HKTDC Research conducted the survey online and by phone in August and September 2021 and successfully surveyed 308 start-ups established in or after 2016 that have set up headquarters or offices in the GBA. They were asked about the development trends and performance of the start-up ecosystem in the GBA as well as their opinions on Hong Kong as a GBA start-up platform. In-depth interviews were conducted with 10 stakeholders from different sectors including founders of start-ups in the GBA, senior executives of business incubators and senior executives of start-up support platforms. The study covered major industries of the GBA start-up ecosystem, including biotechnology, information technology and hardware manufacturing, innovation and professional services, new economy and new retail. The study analysed the data collected in the survey and integrated these with the views collected from the in-depth interviews.
GBA start-up ecosystem
Start-ups provide innovative technologies, products and services and inject new growth into the economy. The governments of cities in the GBA have made great efforts to nurture start-ups and increase their competitiveness through a range of policies and funding schemes. By encouraging research and development, attracting innovation and technology talent, and promoting the commercialisation of research, they are able to strengthen co-operation and mutually beneficial exchange between cities in the GBA.
The GBA's concentration of venture capital and local and overseas science and technology talent provides a powerful start-up ecosystem. Shenzhen and Hong Kong are both among the world's top 50 cities in the Global Startup Ecosystem Index Report 2021, holding the 21st and 32nd spots, respectively. Growth driven by innovation and technology is the new trend in global economic development. The Guangzhou-Shenzhen-Hong Kong technology cluster also functions as a strategic business platform and technology marketplace in Asia, and is part of a growing local research cluster. It is ranked as the world's second-most active cluster in terms of patents and scientific publications, according to the Global Innovation Index 2020.
In order to further promote exchange and co-operation in innovation and entrepreneurship in Guangdong, Hong Kong and Macao, the government of Guangdong released the Implementation Plan for Redoubling Efforts to Establish Hong Kong and Macao Youth Innovation and Entrepreneurship Bases. The plan calls for Hong Kong and Macao youth innovation and entrepreneurship bases in each of the three free trade areas of Nansha in Guangzhou, Qianhai in Shenzhen and Hengqin in Zhuhai. One such base is planned for each of the nine Pearl River Delta cities by 2025. The GBA is an ideal destination for innovation and entrepreneurship. The study found that 81% of respondents were satisfied with the GBA start-up ecosystem. As the GBA develops, its 11 cities are expected to leverage their respective advantages to further promote the co-ordinated development of the region's start-up ecosystem.
Entrepreneurs and start-ups
Governments, universities and tertiary institutions in GBA cities have all actively fostered campus start-ups in recent years. They provide support and funding to encourage teacher-student teams to combine their innovative ideas with research to generate products or services of value to the market and society. Schemes include the Technology Start-up Support Scheme for Universities of the Innovation and Technology Commission of Hong Kong, the Innovation and Entrepreneurship Scheme of the University of Macau Development Foundation, and the dedicated support scheme for university students of the Shenzhen University venture park. Thus, the GBA start-up ecosystem is full of well-educated young entrepreneurs. The study showed that nearly all entrepreneurs (97%) have at least a first degree, with 21% and 10% respectively holding a master's degree or a PhD. Most of these entrepreneurs have not yet reached middle age: 20% are only 22-30 years old while 61% are aged 31-40.
As one of the most open and international regions of China, the GBA attracts outstanding entrepreneurs from abroad thanks to its huge development prospects. Many overseas entrepreneurs were initially posted to the GBA by the companies they worked for, which gave them an opportunity to gain a deep understanding of the business environment and industrial operation model in the GBA and see the market opportunities in the region. This was what prompted them to start their business in the GBA.
Start-up ecosystem: strengths and weaknesses
Respondents were asked to rate the city where their headquarters is established; start-ups in Shenzhen were most satisfied with the local start-up ecosystem, with Hong Kong coming second and Guangzhou taking the third spot. Of the four categories supporting the development of start-ups, namely "R&D environment", "business environment", "funding availability" and "entrepreneurial support", each city has its own particular strengths and weaknesses.
In terms of R&D environment, Shenzhen boasts national-level "R&D facilities" and "R&D talent availability". Hong Kong not only has professionals trained by local universities but also attracts world-class universities and research institutions. The two places can further strengthen co-ordination to commercialise their research. However, high "human resources costs" facing start-ups in both Hong Kong and Shenzhen are putting pressure on their operations.
In terms of business environment, start-ups in Shenzhen highly rated the city's "flow of information and capital". In addition to benefiting from this flow within the country, companies in Shenzhen can also make use of international connections in nearby Hong Kong. Hong Kong has very mature financial, legal and other professional services and its practitioners have considerable knowledge and experience of overseas and mainland markets. It is not surprising that start-ups in Hong Kong gave Hong Kong's "professional services" the highest rating.
There is little difference between the levels of satisfaction of start-ups in Shenzhen and Guangzhou and their counterparts in Hong Kong with support from "private funding" and "government and public funding". However, shortage of funds is a major challenge facing all start-ups.
In terms of support for entrepreneurship, a rich start-up environment has grown up in the GBA in recent years, with many incubators and innovation and technology parks providing guidance and support. However, start-ups in Shenzhen, Guangzhou and Hong Kong all believe that local governments could motivate more and play a pioneering role by using the innovative products and services developed by start-ups to increase public confidence.
Challenges and opportunities
With a population of over 86 million, the GBA represents a huge market and presents great opportunities. However, the study found that start-ups in the GBA are facing major challenges, including difficulties in finding investors and winning the trust of clients. Only about 30% of respondents have plans to expand their sales in the next three years. The main reasons include shortage of funds, market uncertainty, and keen market competition. The Covid-19 pandemic has also slowed the expansion of some start-ups.
In spite of everything, start-ups in the GBA are still optimistic about their development prospects, with 71% of the respondents expecting to see their income grow by 25% or more in the next three years. Classified by industry, anticipated growth is fastest in biotechnology, with nearly 30% of biotech start-ups expecting to see their income grow by 100% or more in the next three years. The potential for developments in biotechnology to improve healthcare are more widely appreciated due to the pandemic, thus creating new opportunities for biotech start-ups.
The GBA is a powerful hub of advanced manufacturing, modern services and innovation and technology. If the cities of the GBA leverage their respective advantages for co-ordinated development, they can further increase the competitiveness of the GBA start-up ecosystem. Hong Kong, as the most international city in the GBA, has a leading role to play as a financial, shipping and commercial centre. Developing Hong Kong into an international innovation and technology hub will broaden the high tech potential of the GBA.
---
1 The opinions and views expressed are those of the interviewees and do not necessarily reflect the views of HKTDC or HSBC. HKTDC or HSBC shall in no way be responsible for the accuracy, completeness or timeliness of the information provided by them, and for any loss associated with the use of such information.
Note: This article forms part of a joint study conducted by HKTDC Research and HSBC: "Exploring the Greater Bay Area Start-up Ecosystem".
Please click here for the full report.
Hong Kong
Mainland China
Hong Kong
Macau