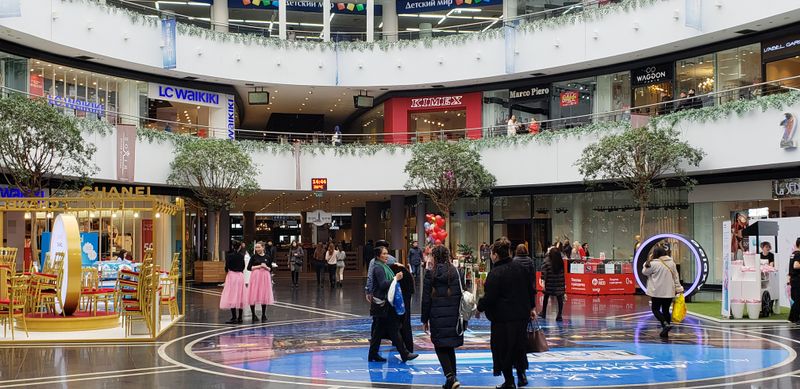 https://hkmb.hktdc.com/en/OTAyMzQyNjc1
Central Asia's Giant Greenfield Market
Louis Chan
Along with shoppers in many countries, consumers in Kazakhstan – the largest and most developed economy in Central Asia – abruptly shifted online during the coronavirus pandemic as social-distancing restrictions limited the ability of shoppers to buy goods in-store.
In Kazakhstan, however, this move to online started at a low base. The country's e-commerce penetration rate is relatively low, meaning there are still plenty of vacant niches for specialised products, with little or no competition. There is also ample room for expansion.
These were the key takeaways on Kazakhstan from two e-commerce experts in Almaty, the country's largest city, who addressed a Hong Kong Trade Development Council (HKTDC) webinar on Kazakh e-commerce held on 11 Oct 2021.
Asia-Europe Link
Akerkin Eraliyeva, the HKTDC Consultant in Almaty, described Kazakhstan as a resource-rich economic powerhouse in Central Asia and a land bridge between Asia and Europe. The country hosted Expo 2017, the first World's Fair in Central Asia, and has been a member of the World Trade Organization (WTO) since 30 November 2015. Since then, it has been at the forefront of the region's opening up, and has succeeded in putting in place an ambitious upgrade to its global connectivity, partly thanks to the unveiling of the Belt and Road Initiative (BRI).
Outlining some of the country's advantages, Eraliyeva said: "Almost all the elements on Mendeleev's periodic table can be found there and the country has an attractive tax regime." The overall tax and social contribution rate in Kazakhstan is just 29.4%, compared to 46.3% in its regional peer Russia and 48.2% in its neighbour Uzbekistan.
The Covid-19 pandemic saw Kazakhstan's online sales rise to 382bn Khazakhstani tenge (KZT) – approximately US$898m or HK$6.96bn - in the first nine months of 2020. That was equivalent to a rise of almost 100% on the year before. The e-shopping craze also led to the development of an online ecosystem in which 60% of the country's online business takes place within Almaty.
From 1936 till 1997, Almaty was the nation's political, business, financial and logistics capital. Home to 2m of the country's 19m people, the city's strength as a Central Asian logistics and distribution hub has been fostered in line with the BRI and the related infrastructure, such as the nearby Khorgas‑East Gate SEZ.
Daria Terkina is head of Cross Border Business Development at Kaspi.kz, the operator of the largest payments, e-marketplace and fintech ecosystem in the country. She suggested that new-to-the-market sellers work through the largest partner or marketplace as this gives them the greatest exposure.
She said the average purchase on Kaspi.kz was US$50, considerably higher than the comparable figure of US$21 in Russia. This indicates that Kazakh consumers are comfortable spending large amounts online. The e-commerce market in the country was projected to be worth more than US$2bn this year, up from US$1.4bn the year before.
Boosting Turnover
As the largest online retailer in Kazakhstan by sales value, Kaspi.kz saw its e-commerce gross merchandise value (GMV) share reach 63% of the national market in 2020 and 69% in the first half of 2021. It boasts a sizeable user pool of more than 57,000 active merchants and 3.7m active consumers.
Kaspi.kz is also one of the leading banks in Kazakhstan, offering consumer credit including payment instalment plans, retail loans and debit cards to e-shoppers. Terkina added that the firm's Super App, Kazakhstan's most popular mobile app and the gateway to its payment, marketplace and fintech platforms, currently has more than 10m Monthly Active Users (MAUs) making on average more than 39 transactions.
The firm had an initial public offering in London in October 2020 – the largest London listing by a company from Kazakhstan since 2007 – and now has a market capitalisation of US$22bn.
Terkina pointed out that sellers do not have to register a legal entity or open a representative office in Kazakhstan before trading on Kaspi.kz, while commissions for sales are attractive, ranging from 5% to just 15%.
To start selling, sellers need only sign the applications to the vendor agreements and provide the necessary documents, such as the company's article of association and business licence, along with the directors' passports. Then they can upload their products to the Kaspi.kz marketplace and start trading.
However, given the logistic constraints caused by the pandemic and the marketplace's fulfilment pledges, items need to be held in warehouses in Kazakhstan or Russia and delivered to the buyer's door, with Kaspi Logistics providing the domestic delivery services.
So far, Kaspi.kz has about 15 vendors from mainland China and Hong Kong. Terkina said that some use warehouses in Russia since this gives them unfettered access to the 184m-strong Eurasian Economic Union (EAEU) market. Others use warehouses in Almaty since this facilitates rapid delivery to Kazakh customers.
Starting Point
Terkina recommended that anyone seeking access to the Central Asia market start in Kazakhstan or Russia, as other e-commerce markets in the region are relatively small or less developed. She added that it was, however, not necessary for overseas brands to localise themselves by, for example, taking on a Kazakh or Russian brand name or marketing tagline since foreign brands are popular there.
Noting that Kazakhstan is the world's largest landlocked country, Eraliyeva said the main import route was by rail, followed by road and then air. It goes without saying that skyrocketing freight costs and the aggravating shipping delays that are the aftermath of the global pandemic have compelled struggling traders and logistics firms to try out new modes of transport.
China‑Europe rail freight, for example, is continuing to benefit from the overstretched container shipping market, with the number of trains increasing by 50% to hit an all‑time high of 12,406 last year. The capacity of this mode of transport is, however, limited to some 1m TEUs, or 6% of the container volume between Asia and Europe.
When it comes to air cargo, direct flights between Hong Kong and Almaty, though suspended at present due to the Covid-19 pandemic, give the country a further advantage over others in the region in terms of being Hong Kong's first port of call in Central Asia.

Hong Kong
Eastern Europe
Other Asian Countries
Hong Kong
Kazakhstan
Russia