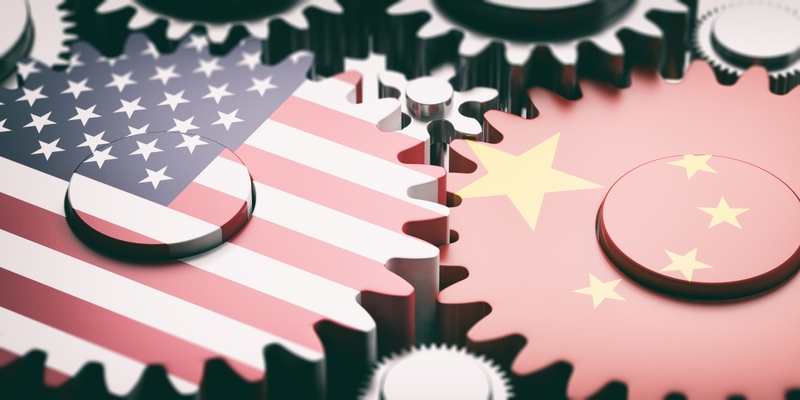 https://hkmb.hktdc.com/en/OTAyMjcwMTc4
Surviving the Sanctions and Counter-Sanctions Crossfire
Louis Chan
The US applies sanctions against Hong Kong, mainland China and various other economies under a number of US laws and regulations. Generally speaking, sanctions may be specified in legislation approved by the US Congress with a particular target in mind, such as the Hong Kong Autonomy Act or the current Cuba sanctions, or implemented on the basis of broader statutes that give the president ample powers to impose sanctions for national security or other justified reasons, primarily the International Emergency Economic Powers Act (IEEPA). Mainland China and Hong Kong currently face sanctions under both of these general arrangements, as summarised below.
In response to mounting US efforts to impose tougher and more comprehensive sanctions on its citizens and companies, mainland China enacted anti-sanctions legislation in June 2021. This allows mainland Chinese authorities to take countermeasures against individuals and organisations that directly or indirectly participate in the formulation, decision and implementation of any foreign measures that interfere in mainland China's internal affairs or otherwise discriminate against mainland Chinese citizens and organisations. Mainland China's Anti-Foreign Sanctions Law (AFSL) may potentially be used to target traditional US economic sanctions as well as other measures viewed as discriminatory that are adopted through numerous US statutes, such as the existing restrictions against the importation of goods allegedly made with forced labour in the Xinjiang Uygur Autonomous Region.
Mainland China's AFSL also enables the relevant departments of mainland China's State Council to impose countermeasures against individuals or organisations that directly or indirectly participate in the drafting, decision-making or implementation of discriminatory restrictive measures against mainland Chinese citizens or entities that interfere with mainland China's internal affairs. These countermeasures may include: (1) not issuing visas, denying entry, cancelling visas or deportation; (2) sealing, seizing or freezing movable property, real estate and all other types of property; (3) prohibiting or restricting relevant transactions, co-operation and other activities with organisations and individuals; and (4) other necessary measures. The announcement of a discussion on whether this can be applied to entities and individuals doing business in Hong Kong has reportedly caused additional uncertainty for Hong Kong-based companies with mainland operations.
The status quo
US economic sanctions are generally imposed in accordance with executive orders issued under the authority of the IEEPA (50 U.S.C. 35), which gives the president broad authority to regulate a variety of economic transactions following a declaration of national emergency. Originally part of congressional actions to reform the earlier Trading with the Enemies Act, this statute has been described by the Congressional Research Service (CRS) as sitting at the centre of the modern US sanctions regime. IEEPA and related legislation were enacted to increase congressional involvement in sanctions implementation as well as to limit presidential power to unilaterally declare national emergencies. In the first use of IEEPA during the 1979 Iran hostage crisis, President Jimmy Carter imposed trade sanctions against Iran and froze Iranian assets in the US.
According to the CRS, up to 1 July 2020, 59 national emergencies had been declared by various presidents invoking IEEPA. 33 of these were ongoing at that date. IEEPA grants sweeping powers to the president to control economic transactions and, while Congress has directed the president on numerous occasions to use IEEPA authority to impose sanctions, it has never attempted to terminate a national emergency invoking that statute.
Current economic sanctions against Hong Kong and/or mainland China emanate primarily from the following executive actions issued by the president under the legal authority of the IEPPA, among other statutes.
Executive Order 13936 of 14 July 2020 on Hong Kong normalisation. This EO implemented a previous determination that Hong Kong was no longer sufficiently autonomous to justify differential treatment from mainland China. It suspended the application of section 201(a) of the United States-Hong Kong Policy Act of 1992 with respect to various US statutes, including the Arms Export Control Act, the Export Control Reform Act of 2018, 19 U.S.C. 1304 related to the marking of imported articles and containers, and section 103 of the Immigration Act of 1990 related to separate treatment of Hong Kong for the purposes of numerical limitations on immigration from foreign states. This EO has also been used to impose sanctions on various Hong Kong government officials and other individuals for undermining Hong Kong's autonomy and restricting freedoms (42 such individuals had been sanctioned as of 25 October 2021 – the list can be examined here by selecting "HK-EO13936"). On 7 July 2021, President Biden issued an administrative order continuing this national emergency for an additional year.
EO 13959 of 12 November 2020, addressing the threat from securities investments that finance Communist Chinese military companies, and EO 14032 of 3 June 2021, addressing the threat from securities investments that finance certain companies in mainland China. EO 13959 banned investments in companies deemed to have direct or indirect ties to mainland China's military, while EO 14032 expanded the scope of, and made various other changes to, EO 13959. EO 14032 bans US citizens from buying publicly traded securities of any entity determined by the US Treasury Secretary, in consultation with the Secretaries of State and Defense, to be operating in the defence and related material sector or the surveillance technology sector of mainland China's economy. To do this, EO 14032 created a new Non Specially-Designated Nationals Chinese Military-Industrial Complex Companies (NS-CMIC) List, administered by the US Treasury Department's Office of Foreign Assets Control (OFAC), which included 59 entities as of 25 October 2021 (this list can be examined here by selecting "CMIC-EO13959").
In addition, Hong Kong and/or mainland Chinese entities and individuals have been sanctioned in accordance with other legal authorities that, while not originally designed with Hong Kong and/or mainland China specifically in mind, may nonetheless be used against individuals and entities of those economies. For example, EO 13818 of 20 December 2017, blocking the property of individuals involved in serious human rights abuse or corruption (also known as the Global Magnitsky Sanctions) was used to add Xinjiang Production and Construction Corporation as well as two other entities and nine mainland Chinese individuals to the Specially Designated Nationals and Blocked Persons List (SDN List).
Other legal authorities that have been used to target Hong Kong and/or mainland Chinese entities and individuals include: (1) various sanctions regimes targeting Belarus, Iran, North Korea, Russia, Syria, Venezuela and the Crimea region of the Ukraine; (2) the Weapons of Mass Destruction Proliferators Sanctions Regulations; (3) the Global Terrorism Sanctions Regulations; (4) the Foreign Narcotics Kingpin Sanctions Regulations; (5) the Transnational Criminal Organizations Sanctions Regulations; (6) EO 13694 of 1 April 2015 and EO 13757 of 28 December 2016 addressing malicious cyber-enabled activities; and (7) EO 13848 of 12 September 2018 imposing certain sanctions in the event of foreign interference in a US election.
Sanctioned entities and individuals are included in one of two lists administered by OFAC: (1) the SDN List, which includes entities and individuals from across the globe, and (2) the NS-CMIC, which was created specifically for mainland Chinese military companies designated under EO 13959/EO 14032. These lists may be examined here.
Generally speaking, entities and individuals included in the SDN List face comprehensive bans, blocking of assets, and restrictions on trade and financial transactions. Typical sanctions entail the blocking of all property and interests in property of the sanctioned entities/individuals as well as those of any entities that are owned, directly or indirectly, 50% or more, individually or with other blocked individuals, that are in the US or are in the possession or control of US individuals. Unless authorised by a general or specific licence issued by OFAC or otherwise exempt, OFAC's regulations generally prohibit all transactions by US individuals or those within (or transiting) the US that involve any property or interests in property of designated or otherwise blocked individuals. The prohibitions include the making of any contribution or provision of funds, goods or services by, to or for the benefit of any blocked individual, or the receipt of any contribution or provision of funds, goods or services from any such person.
As explained above, sanctions administered by OFAC have broad reach. They may target US citizens and lawful permanent residents wherever they are located, any individual (including foreign nationals) physically located in the US, entities organised under the laws of a US jurisdiction and foreign branches of US companies, US-owned or controlled foreign entities, and entities physically located in the US (including the representative offices of foreign corporations).
OFAC has also placed non-US individuals on the SDN List for activities contrary to the sanctions regulations, albeit infrequently. As such, all individuals and entities who continue to deal with SDN parties bear some level of risk in doing so. Criminal penalties for wilful violations of the OFAC regulations can be as high as 20 years imprisonment and a fine of US$1m per violation. Civil penalties for IEEPA violations can reach US$311,562 per violation or twice the value of the transaction, whichever is greater.
Over the past two years, Congress has approved two separate statutes – the Hong Kong Autonomy Act (HKAA) and the Hong Kong Human Rights and Democracy Act of 2019 (HKHRDA) – and is considering various additional measures to enhance current US sanctions authorities with respect to Hong Kong and mainland China.
In essence, the HKAA (1) expanded the range of foreign individuals that may potentially be subjected to US sanctions, and (2) enables the president to impose sanctions on certain foreign financial institutions (FFIs). It provides for the imposition of asset-blocking sanctions and visa restrictions on any foreign person that the US State Department determines is materially contributing to, has materially contributed to, or attempts to materially contribute to the failure of mainland China to meet its obligations under the Sino-British Joint Declaration or Hong Kong's Basic Law. Also statutorily required is the imposition of certain sanctions on FFIs that the US Treasury Department determines have knowingly conducted a significant transaction with a foreign person judged to meet the above criteria.
The HKAA built upon the HKHRDA, which amended the US-Hong Kong Policy Act of 1992 to require the US State Department to annually certify whether Hong Kong is sufficiently autonomous from mainland China to continue to warrant treatment under US law in the same manner as US laws were applied to Hong Kong before 1 July 1997. Among other things, the HKHRDA also allows the US president to impose certain sanctions on foreign individuals for undermining fundamental freedoms and autonomy in Hong Kong.
The initial report that was required under the HKAA was submitted to the relevant congressional committees on 14 October 2020 and an update was issued on 16 March 2021. At least 34 foreign individuals have been added to the SDN List as part of this process, although the additions were actually made on the basis of EO 13936.
In the case of FFIs identified in the report, the president must impose at least five types of sanctions specified in the legislation within one year after the inclusion of the institution in the report, and all ten types of sanctions specified in the legislation within two years. These sanctions include:
prohibiting any US financial institution from making loans or providing credits to the FFI;
barring the FFI from being designated as a primary dealer in US government debt instruments;
prohibiting the FFI from serving as an agent of the US government or a repository for US government funds;
prohibiting any foreign exchange transactions that are subject to US jurisdiction;
prohibiting any transfers of credit or payments between financial institutions, or by, through or to any financial institution, to the extent that such transfers or payments are subject to US jurisdiction;
prohibiting the acquisition, holding, withholding, use, transfer, withdrawal, transport, import or export of property subject to US jurisdiction and in which the FFI has any interest, as well as dealing in or conducting any transaction with respect to such property;
restricting or prohibiting exports, re-exports and transfers (in-country) of commodities, software and technology subject to US jurisdiction directly or indirectly to the FFI;
barring US individuals from investing in or purchasing significant amounts of equity in or debt instruments of the FFI;
excluding corporate officers, principals or controlling shareholders of the FFI from the US; and
imposing sanctions on the principal executive officers of the FFI.
The legislation specifically states that it does not include the authority or requirement to impose sanctions on the importation of goods. The president would be able to waive the sanctions above for national security reasons unless Congress enacts a disapproval resolution. The president can exercise all authorities provided under sections 203 and 205 of the IEEPA to the extent necessary to carry out the HKAA.
As of 25 October 2021, the US had not identified any FFIs in accordance with the HKAA.
Comparison Between HKAA and HKHRDA




HKAA

HKHRDA

Foreign persons subject to sanctions

Individuals materially contributing to the failure of the mainland Chinese government to meet its obligations under the Sino-British Joint Declaration or the HK Basic Law

Individuals responsible for the extrajudicial rendition, arbitrary detention or torture of any person in HKSAR, or for other gross violations of internationally recognised human rights in HKSAR

Sanctions that may be imposed on foreign persons

Prohibition on transactions involving property falling under US jurisdiction and ineligibility for US visas/admission

Prohibition on transactions involving property falling under US jurisdiction and ineligibility for US visas/admission

FFIs subject to sanctions

Yes

No

Possible sanctions on FFIs

Ten types of sanctions

Not applicable
Pending before Congress
Approved by the US Senate on 14 July 2021, the Uyghur Forced Labor Prevention Act (S. 65) aims to strengthen the current US prohibition on the importation of goods made with forced labour, by thwarting any efforts by the mainland Chinese government to undermine the implementation of the ban on the importation of goods, wares, articles and merchandise mined, produced or manufactured wholly or in part in any foreign country by forced labour, as set forth in Section 307 of the Tariff Act of 1930.
The legislation establishes – effective 300 days from its enactment date – a rebuttable presumption that any goods, wares, articles and merchandise mined, produced or manufactured wholly or in part in Xinjiang, or produced by a properly identified entity, are made with forced labour and therefore barred from entry into the US under Section 307. This presumption applies unless:
the importer of record has fully complied with the relevant guidance provided by US Customs and Border Protection (CBP) as well as any regulations issued to implement that guidance, and has completely and substantively responded to all inquiries for information submitted by CBP to ascertain whether the goods were made with forced labour; and
the goods were not made wholly or in part by forced labour.
On 8 June 2021, the Senate passed a separate bill (the US Innovation and Competition Act of 2021 – S. 1260) aimed at boosting US competitiveness while addressing many of the perceived long-term challenges posed by mainland China. The legislation includes a broad range of mainland China-focused provisions, including various sanctions that could be applied on mainland China.
These bills must still be approved by the US House of Representatives and signed into effect by the president in order to become law. The House is expected to approve its own version of mainland China legislation that would then need to be reconciled with the Senate version.
The way forward
While it is difficult to ascertain with any degree of certainty what impact the various sanctions that the US has imposed to date on Hong Kong and mainland Chinese entities has had on US-Hong Kong trade and investment, available statistics do not show a negative impact in trade or investment flows that may reasonably be attributed to the sanctions. However, this could change very quickly if the US were to impose sanctions on any Hong Kong-based financial institutions or if countersanctions legislation were applied by mainland China and extended to entities and individuals doing business in Hong Kong. Another potential risk would be a rapid escalation of sanctions and countersanctions that could lead to a "sanctions war" not too dissimilar to the Sino-US trade war.
According to US statistics, Hong Kong's total exports of merchandise to the US soared by 67% to US$7.9bn in 2020, after declines of 25% in 2019 and 15% in 2018. If anything, the Section 301 tariffs that are in place on most imports of mainland Chinese-origin products into the US may explain at least part of the brisk growth in Hong Kong's exports to the US in 2020, as traders looked for ways to legally optimise these tariffs. Even though exports plummeted by 64% to US$2.4bn in the period January-August 2021, there is no evidence that the US sanctions had anything to do with this decline. Instead, it may have been a result of a substantial fall in shipments of gold articles (HTSUS 7115.90.0530) and gold bullion (HTUS 7108.12.1013) from historical highs in 2020 to more normal levels this year. US services imports from Hong Kong rose 0.9% to US$2.6bn in Q1 2021 and 17% to US$2.7bn in Q2 2021, while US services exports to Hong Kong increased by 6.7% to US$3.5bn in Q1 2021 and 20.7% to US$3.6bn in Q2 2021.
The US has also continued to expand its foreign direct investment (FDI) position in Hong Kong in recent years, with the total direct investment (on a historical-cost basis) edging up from US$79bn in 2017, to US$81bn in 2018, US$89bn in 2019 and US$92bn in 2020. Investments in Hong Kong represented 1.5% of the US's worldwide investment position in 2020, up from 1.3% in 2017. Reciprocally, Hong Kong's investment position in the US grew from US$15bn in 2017 to US$17bn last year.
In a speech on October 5th, the US Department of Justice's Principal Associate Deputy Attorney General John Carlin warned: "Around 70% of the DOJ's 150 open sanctions and export control investigations are related to one of four economies: mainland China, Iran, Russia and North Korea." There has, however, been no statistical evidence of a negative effect so far from the current US sanctions. Despite this, Hong Kong companies should consider focusing on a few key factors in assessing the risk that US economic sanctions pose to them and taking steps now to review and ensure their compliance.
One way is to screen transaction partners through a private Restricted Party List (RPL) screening service or the web-based Consolidated Screening List, a list of parties for which the US government maintains restrictions on certain exports, re-exports or transfers of items. If the search is only for OFAC-administered economic sanctions (primarily the SDN List), OFAC's web-based Sanctions List Search functionality can be used instead.
Significant transactions or dealings with parties subject to US economic sanctions present a risk that the Hong Kong company could itself become the subject of US sanctions, and should therefore be avoided. These types of designations are often referred to as "secondary sanctions", applied to companies in third countries or territories that are not the primary focus of the controls effort but are seen as undermining the primary effort. A risk of secondary sanctions may be posed by dealings in support of countries subject to a comprehensive US embargo (e.g., Cuba, North Korea) or with sanctioned companies in Iran, Russia and various other countries.
Moreover, the Hong Kong business community should closely monitor any eventual moves by the US to impose broad sanctions under the HKAA on Hong Kong-based financial institutions that are alleged to knowingly conduct significant transactions with targeted foreign persons, as any such sanctions would be likely to have a negative impact on Hong Kong's financial system.
Then again, any attempts to restrict access to the US financial system by Hong Kong, mainland Chinese or other FFIs would be likely to hurt many US firms and undermine the US financial system itself. Because of this, the US government is expected to tread a very fine line that balances both its foreign policy and enforcement priorities and its economic interests. The same applies to Beijing's application of countersanctions legislation on entities and individuals doing business in Hong Kong that could undermine Hong Kong's status as a premier international financial centre.
John Carlin has said that "the US dollar continues to be the currency of international trade … sanctions will continue to be a vital instrument of American power". Given this, it is anticipated that further "innovation and expansion" of US efforts to enforce sanctions "in close partnership with the Treasury and Commerce departments" will become the new normal in coming years. The US Department of Commerce's recent interim final rule (which comes into effect on 19 January 2022) tightening the export control on cybersecurity items (including exports to Hong Kong and mainland China) for national security and anti-terrorism reasons, and its proposal to further expand restrictions on the availability of licence exception STA (strategic trade authorisation) authorising exports, re‑exports and transfers (in‑country) of specified items to STA‑eligible destinations, including the release of certain software source code and technology as well as certain 600 series items, are perhaps some examples of this policy in action.
North America
Mainland China
Hong Kong
USA
Hong Kong