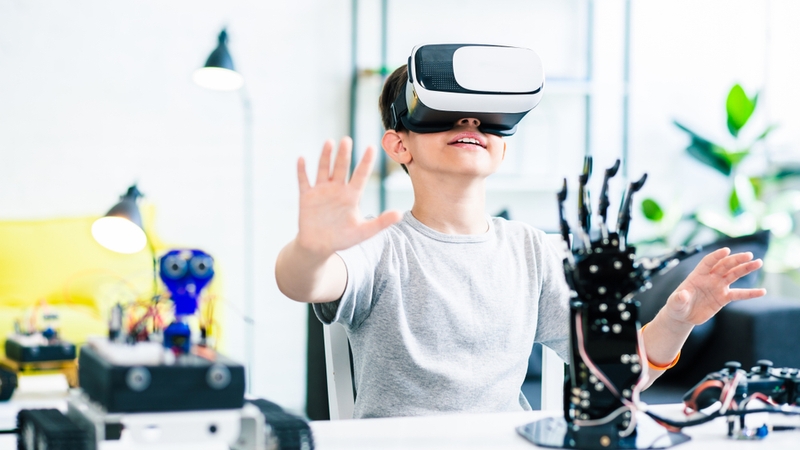 https://hkmb.hktdc.com/en/OTA3NDQ5MTc4
Greater Bay Area Start-Ups: From San Francisco Bay Area to China's Silicon Valley
Interview with Raj Oswal, Founder of Interface Technology (Shenzhen) Company & O'Interface, USA
Alice Tsang
In April 2019, Raj Oswal came to Shenzhen on behalf of his client, a Silicon Valley, AI based Messaging company called Gupshup, looking to integrate their software with Chinese Smartphone makers like Xiaomi. He is a Silicon Valley based entrepreneur from the San Francisco Bay Area with 25 years' experience in go to market initiatives for disruptive technology1. Seeing the huge business opportunities in the GBA, Raj recently went on to set up his own Chinese company focused on being a technology solution provider for the GBA and Mainland China market– Interface Technology (Shenzhen) CO. – in Shekou, Net Valley in 2021. While he continues to represent the San Francisco company client Gupshup to provide new solutions such as AI Conversational Chatbots, he also has an eye on education technology for the future. In one such example, Raj shares below how AR and VR content can enhance the online learning experience and how he perceives the GBA start-up ecosystem from his own experience.
Making Education Immersive​​​​​​​
Due to COVID-19, many classes have moved online and e-learning has become the new normal. However, many studies show that online classes are not always engaging, there can be distractions online and overall retention is low. Raj said: "We are exploring how to solve this problem through engaging experiences using virtual reality (VR) and augmented reality (AR) content, which is called Kinesthetic learning. That is, you learn through interaction and experience which involves seeing, doing and hearing. Currently, we like interactive content through VR, for subjects in education.". According to Raj, virtual Kinesthetic learners show significantly higher retention rates leading to improved critical thinking after just a week of exposure.
With his new company, aside from representing the AI messaging solution, he is teaming up with a tech-education colleague in Shenzhen. Their aim is to explore and potentially design interactive content material for the international education market. "We would like to form a thriving community of passionate tech educators to provide experiential curriculum, content and other disruptive innovations for education," added Raj.
Inspired by Successful Tech Giants in Shenzhen
Coming from the San Francisco Bay Area, Raj finds Shenzhen full of opportunities for innovation and technology development. He points to the many famous tech giants such as Tencent, Huawei, DJI and ZTE that have developed there. Raj said: "Silicon Valley has been innovating for decades, but to see what Shenzhen has achieved in such a short period of time is amazing." Raj believes Shenzhen is unique on the mainland, an emerging powerhouse filled with young talent and blessed with good infrastructure to support technological innovation in areas such as Artificial Intelligence (AI), internet of things (IoT), and Smart Robotics.
Seeking Funding Support
For new start-ups in Shenzhen, Raj suggests to take part in start-up competitions. He said: "These are the fastest and easiest way to reach out and pitch to potential investors. There is a lot of funding available in Shenzhen from both government and the private sector. I think it is important to be sure that the investor's goals are in line with our company's ideas.
Recipe for Success
Before becoming a start-up founder, Raj had several early years working experience with early stage start-ups in Silicon Valley, California. He believes there is no structured way to success. "Many start-up concepts are based on modifying or adapting existing products and services, but start-ups also need to be dynamic in responding to customers' needs and be creative in providing solutions." He continued: "Sometimes the products or services of these start-ups are not yet mature, but nevertheless some of these young entrepreneurs aggressively expand and diversify their products and services. They should stay focused on a signature product or service, then roll out others step by step. It is the same approach as expanding the market for your product, it is best to build a strong base in a familiar market first, then tap into other markets".
Some young entrepreneurs, Raj observed, are used to working in large corporations which have well defined workflow, clear division of labor, and readily available resources. When they start up their own businesses, they have unrealistic expectations. Raj said: "These young entrepreneurs can seek advice from accelerators and incubators. There are many resources available for start-ups, but you have to reach out."
What factors are important to the success of a start-up? Raj said: "I think human capital is the most crucial factor. You have to have a good team to implement your idea. Secondly, you must be innovative, visionary and believe in yourself. Finally, funding is, of course, essential."
Creating synergy in GBA
Shenzhen is not only the world's manufacturing hub but also China's very own Silicon Valley. The 14th Five-Year Plan steadily progresses the development of the Guangdong-Hong Kong-Macao GBA, to safeguard its future growth. Shenzhen has a complete manufacturing supply chain, which helps start-ups to take their ideas from concept to product. Talking about GBA, Raj said: "At some point, start-ups will want to expand their markets beyond the mainland, and they can reach overseas markets efficiently using Hong Kong as a launch platform."
Hong Kong is the most international city in the GBA, and it is known as a globally important financial, transportation, and trade centre and a regional aviation hub. Its professional services are also internationally renowned. Raj however sees room for improvement: "I think the Hong Kong Government should continue to invest more in university research and education. Ultimately, a lot of innovation comes from good university research. Accelerators and government institutions should be working closely with Hong Kong's universities, looking for opportunities for technology transfer and innovation. After all, Stanford, UC Berkeley, UCLA and other universities are what makes San Francisco's Silicon Valley so great."
Raj shares his vision with us: "You always have to be ahead of the curve, and it is very important for an entrepreneur to have a vision past five years. For me, I think immersive technology like VR could be the next big thing in the market, given the momentum and timing of global tech giants like Facebook, Microsoft, ByteDance and others backing the movement. All in all, start-ups need to understand the dynamics of the market and provide timely solutions to grasp the latest opportunities."
Note 1: This article forms part of a joint study conducted by HKTDC Research and HSBC: "Exploring the Greater Bay Area Start-up Ecosystem"
Note 2: The opinions and views expressed are those of the interviewees and do not necessarily reflect the views of HKTDC or HSBC. HKTDC or HSBC shall in no way be responsible for the accuracy, completeness or timeliness of the information provided by them, and for any loss associated with the use of such information.
---
1 Professor Clayton M. Christensen at Harvard Business School invented the term "disruptive technology". Disruptive technology is technology that affects the normal operation of a market or an industry, displacing a well-established product or technology to create a new industry or market.

Technology
Education & Training
Hong Kong
Mainland China
Hong Kong