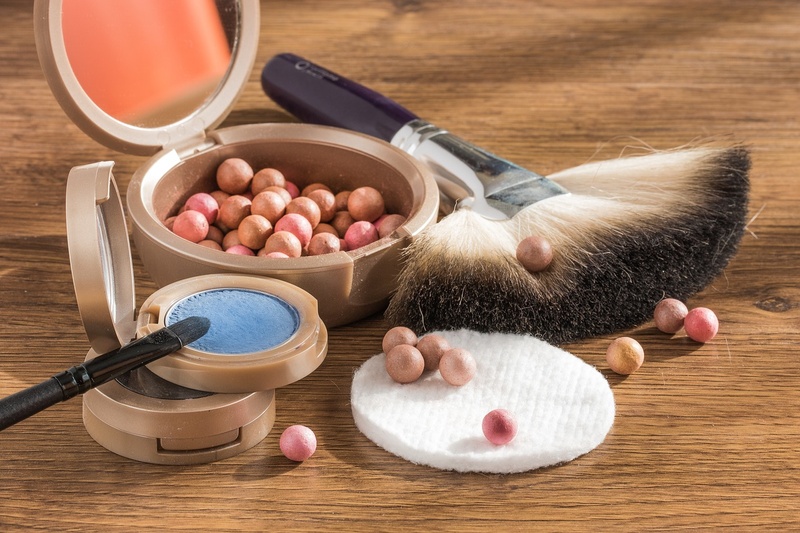 https://hkmb.hktdc.com/en/OTA2NjgxMzUx
EU Ecolabel Expanded to Cover Additional Number of Cosmetics As Well As Animal Care Products
Commission Decision (EU) 2021/1870 establishing the EU Ecolabel criteria for cosmetic products and animal care products has been published in the EU Official Journal. The Decision sets up new EU Ecolabel criteria for cosmetic and animal care products, with a view to further promoting durability, recyclability and sustainability in Europe.

As background, it is recalled that in 2014, Commission Decision 2014/893/EU established the ecological criteria for the award of the EU Ecolabel for "rinse-off cosmetic products", i.e., "products marketed as intended to be removed with water after use in normal conditions", such as soaps, shampoos, hair conditioners and toothpaste. 

The criteria aim to ensure that EU Ecolabel products are among the best on the EU market, in terms of environmental performance throughout their entire life cycle. More precisely, the EU Ecolabel aims to reduce the environmental impact of cosmetics on air, water, soil and biodiversity, contributing to a clean and circular economy with a zero-pollution ambition for a toxic-free environment.

Since 2014, new innovations have been introduced in the market and it has become necessary to develop an updated strategic approach for the EU Ecolabel. Commission Decision (EU) 2021/1870 aims to respond to these challenges by strengthening the criteria that companies must meet to display the EU Ecolabel on their products. The Decision also expands the scope of the criteria to other cosmetic products, as well as to animal care products, for both private and professional use. 

Cosmetic products now include "rinse-off cosmetics" as well as "leave-on cosmetics", such as creams, oils, skin-care lotions, deodorants, sunscreens and make-up products. Hong Kong sellers of cosmetics should note that "cosmetic products" are defined as "any substance or mixture intended to be placed in contact with the external parts of the human body, or with the teeth and the mucous membranes of the oral cavity, with a view exclusively or mainly to cleaning them, perfuming them, changing their appearance, protecting them, keeping them in good condition or correcting body odours".

In the animal-care sector, an EU Ecolabel can now be granted to rinse-off products, such as soaps and shower preparations. Hong Kong manufacturers should note that "animal care products" include "any substance or mixture intended to be placed in contact with animal hair to clean them or to improve the condition of it, such as shampoos and conditioners for animals", except products precisely marketed for disinfecting or anti-bacterial use.

Accordingly, earlier Commission Decision 2014/893/EU is repealed, but Hong Kong sellers of "rinse-off cosmetics" may be reassured that during a transitional period of twelve months, the products that have been awarded the EU Ecolabel based on the criteria set up in the repealed Decision will continue to be able to rely on these criteria.

The improved criteria for cosmetic and animal care products aim to promote (i) biodegradable ingredients, which (ii) are less toxic for aquatic life, (iii) restrict the use of hazardous substances, (iv) use renewable ingredients of sustainable origin, (v) minimise packaging, (vi) can be easily refilled and recycled, (vii) have a good performance, and (viii) inform consumers on the environmental benefits associated with the products.

For each of these eight criteria, Annexes 1 and 2 of Commission Decision (EU) 2021/1870 provide specific assessment and verification requirements. The assessment can only be carried out once the applicant provides a written confirmation that all the criteria are fulfilled. In order to be granted the EU Ecolabel, Hong Kong manufacturers must submit their application to the competent bodies, which may require supporting documentation and additional test methods. In addition, Hong Kong sellers of cosmetic and animal care products must meet all applicable legal requirements of the Member State in which the product is placed on the market. 

Hong Kong Traders should also keep in mind that a list of all ingoing substances in the final product (i.e., substances in the product, including additives in the raw materials) shall be submitted to the competent body. In addition, for each substance listed, the Safety Data Sheets shall be provided, in accordance with Regulation (EC) No 1907/2006 concerning the Registration Evaluation, Authorisation and Restriction of Chemicals (REACH).

According to the European Commission, about 80,000 goods and services have been granted the EU Ecolabel in Europe, demonstrating that the demand is high for certified green products. The Commission and the European Consumers Organisation therefore encourage manufacturers operating in the EU to use this reportedly reliable verified label of what is believed to be environmental excellence, which is, moreover, recognised by consumers who want to act in a more sustainable and green fashion. 

These new criteria will remain valid until 31 December 2027.

​​​​​​​Please click on the following link to access the new Commission Decision establishing the EU Ecolabel criteria for cosmetic products and animal care products.​​


Health & Beauty
Pet & Pet Supplies