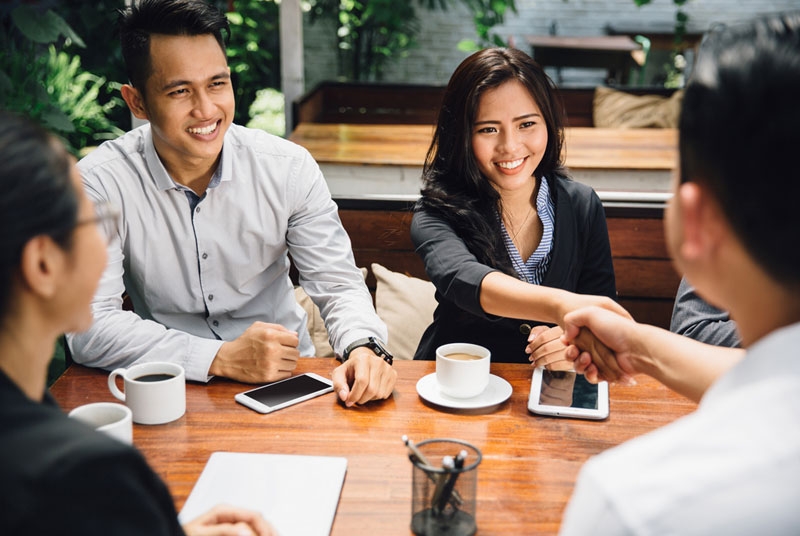 https://hkmb.hktdc.com/en/ODkxOTU3MDg4
GBA and RCEP Represent Extended Supply Chain and Market for Electronics Industry
Joint research by HKTDC Research and ACCA
Wing Chu, Business Advisory Manager, HKTDC Research; Yuki Qian, Regional Head of Policy, ACCA China
Interview with Basil Wai, CEO of the Hong Kong Electronics Industry Association
Supply chain management is the biggest challenge for electronics makers, says Basil Wai, CEO of the Hong Kong Electronics Industry Association (HKEIA). Initiatives such as the Greater Bay Area (GBA) and agreements like the Regional Comprehensive Economic Partnership (RCEP), can help members of organisations such as the HKEIA expand both their market and the reach of their supply chain.
"The electronics industry relies on many regions for its supply chain, from electronic components manufacturing, assembling, techniques, to product exports and sales. It's a big supply chain network," says Wai.
The recent Covid-19 pandemic has demonstrated how supply chains can be disrupted. While some industries have managed to stay afloat, Wai believes it is crucial to have a bigger market to diversify risks in the long term. This is particularly true given the abrupt changes in the US and EU markets.
"We've seen members going to Vietnam, Thailand, Malaysia and Indonesia," Wai says. "Most go to Vietnam to set up factories, and to Indonesia for its market and big population."
The additional 301 tariffs imposed on goods made in China by the US have also prompted manufacturers to relocate to Southeast Asia. Many Hong Kong businesses have set up branches in ASEAN countries as a result.
Wai noted that RCEP has a more balanced composition than other regional partnerships, since it includes developed economies such as Australia and New Zealand. The former, in particular, is a market that the HKEIA members are eyeing on account of its sizeable Chinese population and the listing opportunities its stock market offers.
Hong Kong as a multilingual hub for professional services
Given the relatively small market in Hong Kong, Wai says: "We know that the GBA and RCEP countries are our markets. We just need to figure out what role Hong Kong can play."
One potential role is to provide professional services related to intellectual property. Industry stakeholders can collaborate more with professional services providers such as lawyers or accountants to access professional insights. International law firms, for example, have set up offices in Hong Kong to serve businesses looking to expand and operate overseas.
"The advice we look for is from professionals of that jurisdiction," Wai says. To cite a few examples, he says it is not unusual to find that American lawyers have counselled the HKEIA members on tariffs and Vietnamese lawyers have relocated to Hong Kong to serve clients who are interested in doing business in the Southeast Asian countries.
"Having a place where you can communicate easily is a great advantage of Hong Kong," Wai says. Most Hong Kong professionals are proficient in three languages – Cantonese, Mandarin and English – and this can help businesses communicate with parties in different jurisdictions.
More collaboration creates synergy
As the trend towards re-industrialisation continues, Hong Kong is becoming a centre where industry players can engage in small batch production, R&D, information technology, product registration, patent applications, quality testing, financial services and professional counselling. These are all areas that require integrity and reputation.
In the long run, as mainland Chinese manufacturers expand to ASEAN countries, Wai advises Hong Kong players to collaborate more with their mainland partners using the GBA advantages, and to use the professional services offered in the city to exploit RCEP opportunities.
"Leveraging advantages from both sides to further develop the industry is the way to create long-term benefits," he says.
Electronics & Electrical Appliances
Intellectual Property
Hong Kong
Mainland China
ASEAN
Southeast Asia
Hong Kong
Macau