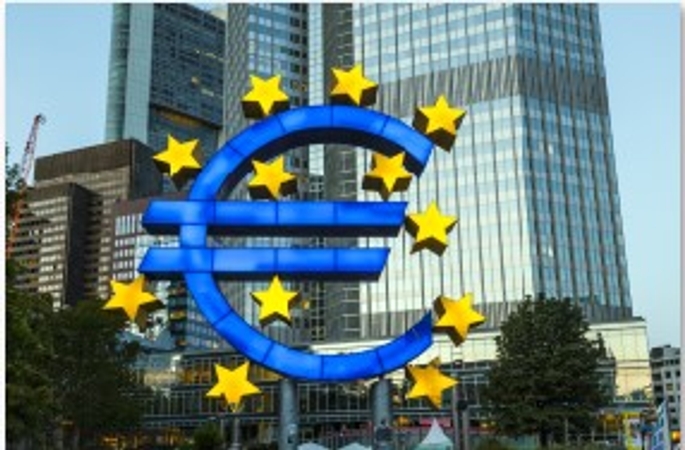 https://hkmb.hktdc.com/en/ODk3ODIzODM3
EU Takes Measures to Channel Investment into More Sustainable Activities
The European Commission adopted a comprehensive and ambitious package of measures to channel investments towards more sustainable activities on 21 April 2021. It proposed the sustainable finance and EU taxonomy package as part of its efforts to achieve the objectives of the European Green Deal and in recognition that significant investments are needed for the EU's green transition. According to the European Commission, companies which seek to fund greener activities will have access to new sources of funding through global capital markets. This could, in turn, also benefit businesses from Hong Kong and mainland China which seek to invest in more sustainable economic activities.
The sustainable finance and EU taxonomy package is composed of three key elements, namely, a proposal for an EU Taxonomy Climate Delegated Act clarifying which economic activities contribute most to achieving the EU's environmental objectives; a proposal for a Corporate Sustainability Reporting Directive intended to streamline sustainability reporting by companies; and six amending delegated acts on fiduciary duties, investment, and insurance advice to ensure that financial firms incorporate sustainability into their procedures and investment advice. While the two aforementioned proposals are still under consideration, the six amending delegated acts have been adopted and will enter into force in 2022. It is reported that the Council of the EU still has until 7 November to object to the proposed Taxonomy Climate Delegated Act.
The framework Taxonomy Regulation entered into force on 12 July 2020, setting down four overarching conditions which an economic activity needs to meet in order to be considered as environmentally sustainable. Notably, the Taxonomy Regulation only applies to Member States' rules regulating financial markets, financial products and corporate bonds, financial market participants and large companies required to publish non-financial statements under the Non-financial Reporting Directive. However, more technical screening criteria for each environmental objective must be determined through delegated acts.
The proposed EU Taxonomy Climate Delegated Act, formally presented by the European Commission on 4 June 2021, provides such technical screening criteria for a number of sectors and sub-sectors. For example, the EU Taxonomy Delegated Act lists sub-sectors such as the manufacture of batteries, the manufacture of plastics in primary form, as well as the sub-sector electricity generation using solar photovoltaic technology. With respect to the latter, the text explains that any activity which generates electricity using solar photovoltaic technology is considered to substantially contribute to climate change mitigation, and lists factors which need to be complied with to establish that the activity does no significant harm, including that the activity should assess, and if possible use, durable and recyclable equipment and components. Businesses from Hong Kong and mainland China may find the EU Taxonomy Compass useful in order to navigate the applicable rules in their sectors of interest.
The European Parliament did not object by the deadline for scrutiny, effectively approving the EU Taxonomy Delegated Act, but the Council extended the deadline for scrutiny by two months until 7 November 2021. This has raised concerns that the new rules may not apply from 1 January 2022 as envisaged.
Further delegated acts under the Taxonomy Regulation are expected to be published in the coming months. On 6 July 2021, the European Commission also proposed a delegated act which specifies the content, methodology and presentation of information to be disclosed by large financial and non-financial companies on the share of their business, investments or lending activities that are aligned with the EU Taxonomy. A European Commission press release explains that non-financial companies will have to disclose the share of their turnover, capital and operational expenditure associated with environmentally sustainable economic activities as defined by the Taxonomy Regulation and further specified in the EU Taxonomy Climate Delegated Act. This act will be adopted unless the European parliament or Council objects within a period of four months, extendable once by two months.
The six delegated acts would clarify financial firms' obligations to consider the sustainability risks of the investment, to discuss a client's sustainability preferences and sustainability factors and objectives in product oversight and governance process for products and instruments. These delegated acts have not been opposed by the European Parliament or the Council within the period of three months and will thus apply from various dates, in the second half of 2022, according to the specific date indicated in the relevant act.
The sustainable finance and EU taxonomy package could open up new investment opportunities, including for Hong Kong companies, traders and investors. The new rules will add certainty on which activities will be considered as sustainable in the EU and how sustainability information is reported. Earlier this year, it was also reported that mainland China would cooperate with the EU in developing green investment standards. If the green investment standards could be aligned or be coordinated, this might in turn provide consistency and lessen the administrative burden for those Hong Kong companies, investors and traders that operate in mainland China as well as the EU.