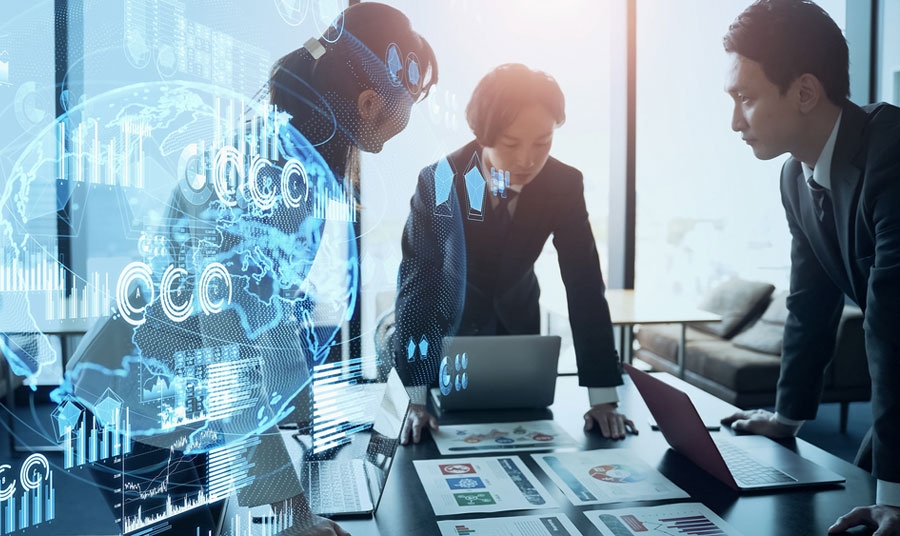 https://hkmb.hktdc.com/en/ODk2ODk1NTM3
Service Providers Benefit From RCEP
Joint research by HKTDC Research and ACCA
Wing Chu, Business Advisory Manager, HKTDC Research; Yuki Qian, Regional Head of Policy, ACCA China
Interview with Donald Tsang, Executive Director and Head of Corporate Service of Greater China at Intertrust
With their keen understanding of emerging markets and high-quality business offerings, Hong Kong services providers are well-positioned to help businesses tap into the Regional Comprehensive Economic Partnership (RCEP) and implement expansion plans.
Donald Tsang is Executive Director and Head of Corporate Services of Greater China at Intertrust Group, a company that provides trust, corporate and fund administration services. He believes RCEP creates spillover effects that benefit not only manufacturers but also the service providers associated with them. Tsang said: "Businesses in Hong Kong first think of market expansion when talking about RCEP, but I think it's more about the expansion of the supply chain as a whole. For instance, we have clients that focus on inspection and quality control for manufacturers. Having expanded beyond the Greater Bay Area (GBA), they have already established a presence in many RCEP countries."
Intertrust Group's clients cover a wide range of industries. Tsang says that tech start-ups are keen to prioritise expansion plans to RCEP countries, rather than the mature markets such as Japan, Australia or New Zealand that funds tend to tap into first.
The Covid-19 pandemic has also had relatively little impact on service providers, which have continued to expand actively to overseas markets. Tsang believes that RCEP will encourage further expansion.
Opportunities in the GBA
By serving clients who are keen to expand and operate internationally, Tsang has seen first-hand how the development of the GBA has opened doors for foreign businesses looking to tap into opportunities in China. These companies have typically set up offices directly in mainland Chinese cities within the GBA or expanded into the mainland from Hong Kong.
Companies in certain industries, such as recruitment, have found it easier to enter the Chinese market thanks to a relaxation of entry rules. In one instance, Tsang's team helped a UK-based international recruitment firm open directly in Shenzhen, relocate its senior staff to the southern Chinese city and facilitate the visa application process.
Tsang adds that individual income tax incentives in the GBA have proven attractive to finance professionals. Financial institutions, too, have become more willing to operate in China as costs have come down.
Hong Kong service providers as 'super-connector'
Intertrust Group works with clients to implement their expansion into the GBA, or out into RCEP countries - exemplifying how Hong Kong service providers can act as a gateway to and from China. Tsang points out that the advent of the RCEP agreement means that Hong Kong service providers can continue to act as a 'super-connector', and adds that because their Southeast Asian counterparts are less established, Hong Kong players enjoy a competitive edge in services provision across the Asia-Pacific region as a whole.
Explaining that Hong Kong players can act as a single contact point, helping their clients establish a presence and operate in different places at the same time, Tsang said: "Hong Kong service providers can act as a central point of contact to help clients expand into different countries simultaneously, with a consistent approach. We act as a regional co-ordinator to translate the clients' ideas and requirements for expansion into actions.
"This is high-value work, because we need to understand not just the clients' needs but also the local regulations and ways of doing business. We provide high-level feedback for clients to assist their decision-making. There needs to be someone who understands Western values and emerging markets' requirements. We're basically bridging the gap between the two."
Tsang believes that Hong Kong players have the regional exposure, network, capability and scale to act as super-connectors. By being able to understand local regulations while achieving business objectives under existing regulatory frameworks, Hong Kong service providers provide the flexibility that is critical to success in emerging markets.
Tsang says that one approach for regional expansion is to find local partners to support on legal and administrative matters. This is the approach most often adopted for expansion into countries within the Association of Southeast Asian Nations (ASEAN).
Intertrust Group identifies reliable local partners through due diligence to help clients expand in emerging markets. It also sets clear service level agreements with local partners to uphold the quality of their service and improve the experience for clients.
Tsang asserts that it is this package of qualities that gives firms like his company the edge, saying: "The professional services industry in Hong Kong is competitive, which translates into high-quality services by global standards. Our high standards help us identify trusted partners more easily, which guarantees service quality for our clients."
Hong Kong
Mainland China
Hong Kong