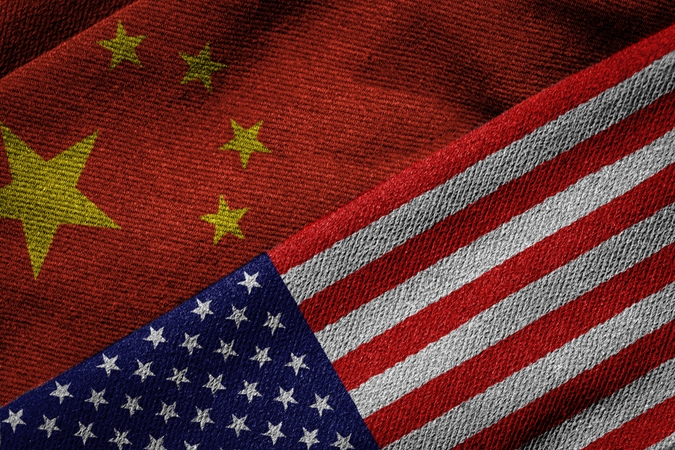 https://hkmb.hktdc.com/en/ODgzOTU5NTQz
New Legislation Would Establish Interagency Task Force on Mainland China
Legislation (H.R. 5580) introduced on 15 October by Reps. Ami Bera (Democrat-California) and Ann Warner (Republican-Missouri), along with five co-sponsors, would establish the first-ever interagency task force focused exclusively on economic practices of concern pursued by mainland China. This task force would oversee the development and implementation of an integrated U.S. government strategy to respond to mainland China's "coercive economic measures", including (i) the costs of such measures on U.S. businesses and the overall U.S. economic performance, (ii) instances in which such measures taken against a non-mainland Chinese entity has benefitted U.S. parties, and (iii) the impacts such measures have had on U.S. national interests.
In addition, the task force would be responsible for facilitating co-ordination among federal departments and agencies when responding to mainland Chinese coercive economic measures as well as for proactively deterring such economic coercion. It would be required to consult with U.S. allies and partners on the feasibility and desirability of collectively identifying, assessing and responding to mainland Chinese coercive economic measures as well as to identify actions that could be taken to expand co-ordination with the goal of ensuring a consistent, coherent and collective response to such measures and long-term deterrence. Moreover, the task force would be required to engage the U.S. private sector, particularly sectors, groups or other entities that are susceptible to mainland Chinese coercive economic measures, on concerns related to such measures. A process for regularly sharing relevant information on these measures with U.S. allies, partners and the private sector would also have to be developed and implemented.
The task force would be chaired by a National Security Council representative and vice-chaired by a National Economic Council representative. Membership would be appointed at the assistant secretary level or above from the departments of Commerce, State, Treasury, Justice and Agriculture, the Office of the U.S. Trade Representative, the Securities and Exchange Commission, the U.S. International Development Finance Corporation, and the Office of the Director of National Intelligence and other appropriate members of the intelligence community.
Among other specific duties and in addition to the required strategy, the task force would have to prepare a comprehensive review of the array of economic tools that the mainland Chinese government uses or may use in the future to coerce other governments, non-mainland Chinese companies (including U.S. companies), and multi-lateral institutions and organisations, including continued efforts by mainland Chinese authorities to codify informal practices into its domestic law.
Rep. Bera said in a press release that the so-called Countering China Economic Coercion Act would "streamline U.S. tools and mechanisms for deterring and addressing Beijing's economic coercion and expand cooperation with the private sector as well as U.S. allies and partners on this important matter." The bill is also intended to raise awareness of the scale and scope of mainland China's coercive economic measures and enable the U.S. to respond more effectively.
North America
Mainland China
USA