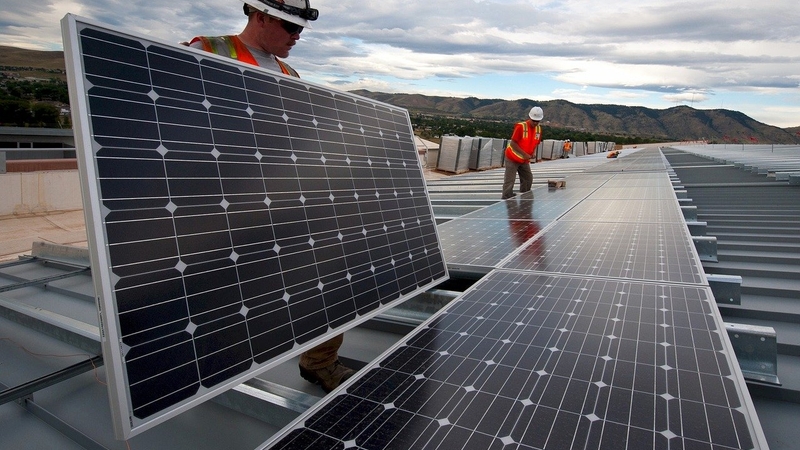 https://hkmb.hktdc.com/en/ODcwMzUwODIw
U.S. and Mainland China Spar at WTO over Solar Cell Safeguard
A meeting of the World Trade Organisation Dispute Settlement Body on 27 September in Geneva included tit-for-tat arguments between Washington and Beijing regarding a recent dispute settlement panel ruling on U.S. government actions to protect its domestic solar panel industry. The panel report released on 2 September dismissed Beijing's arguments objecting to the safeguard action taken by the U.S. in 2018.
The safeguard on crystalline silicon photovoltaic cells and other CSPV products containing these cells was imposed by President Trump under the authority of Section 201 of the Trade Act of 1974. Section 201 requires the U.S. International Trade Commission to determine that an article is being imported in such increased quantities that it is a substantial cause of serious injury, or the threat thereof, to the U.S. industry producing a like or directly competitive article. The USITC determined that the increased imports of subject merchandise from mainland China were substantial enough as to harm U.S. producers. This determination did not require a finding that these goods were being imported unfairly, being dumped or being subsidised by the country of export.
Mainland China challenged the legality of the Section 201 safeguard action at the WTO in 2018 and a dispute settlement panel was established in 2019. The 2 September 2021 panel report rejected all of Beijing's arguments, noting that mainland China did not prove that the U.S. failed to evaluate whether increased imports were a cause of serious injury in accordance with Articles 2.1, 3.1, and 4.2(b) of the Agreement on Safeguards.
At the DSB meeting, the U.S. delegate expressed satisfaction with the substance of the panel report but noted that "this dispute demonstrates, perversely, that WTO rules do not effectively constrain China's damaging non-market behaviour." In addition, the U.S. delegate charged that mainland China is "undercut[ing] U.S. antidumping and countervailing measures" by moving its operations to other countries.
Mainland China has officially appealed the panel report, but as long as the WTO Appellate Body lacks a quorum the case will not be reviewed. The Section 201 measures remain in effect, and while the current tariffs are set to expire in February 2022 an extension is currently being considered. The tariffs can be extended for another four years, which means that they could potentially be place for the maximum eight-year term authorised by Section 201.
Electronics & Electrical Appliances
Mainland China
North America
USA