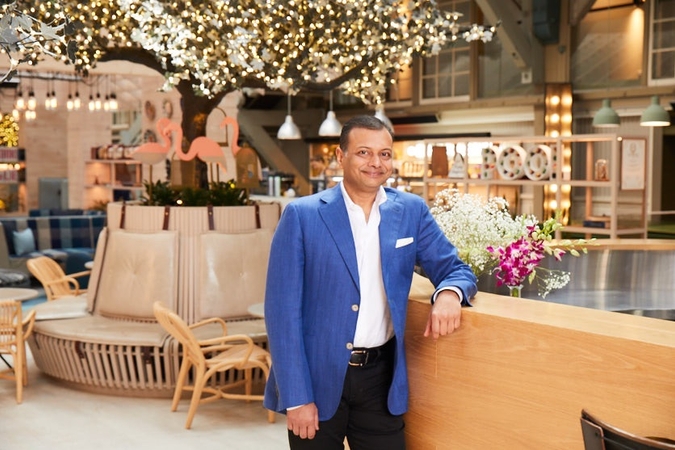 https://hkmb.hktdc.com/en/ODY2NjgzNDk3
Well on Its Way: Rebooting Travel and Tourism
Louis Chan
With the world facing an unprecedented global health, social and economic emergency on account of the Covid-19 pandemic, travel and tourism is among the most affected sectors. Aeroplanes remain on the ground, cruise ships are docked, hotels closed, travel agencies are being forced into liquidation and travel restrictions are still in place across virtually all countries around the world.
International tourist arrivals slid by 73% year-on-year during January-December 2020 and a further 85% in the first five months of 2021, with the Asia-Pacific region bearing the brunt of the plunge since the onset of the outbreak.
With little sense of optimism in the industry, most travel experts surveyed by the UNWTO remain very cautious, with the majority not expecting a return to pre-pandemic levels before 2023.
Hong Kong, as Asia's top travel destination [1], is no exception to this worldwide pattern, coming off the worst year of its tourism history with less than 3.6 million visitors, and hotel occupancy rate going down to 46% last year. The city's tourism industry, as one of the major pillars of the economy, had a tough time, with total visitor arrivals taking a nosedive of 94% in the second consecutive year, after a 14% decline in the eventful 2019.
With the place-specific flight suspension mechanism and entry restrictions for non-Hong Kong residents in place, strict boarding and compulsory quarantine requirements are still in force. The city's tourism industry, despite the fear of new Covid-19 variants and a long road to recovery, is pinning its hopes on the vaccine rollout and the successful launch of travel bubbles with the likes of Chinese mainland, Japan, Macao, Singapore, Taiwan, Thailand and South Korea, among others.
To discover how Hong Kong's tourism and hospitality industries are adopting to the new normal and preparing for the resumption of quarantine-free travel, Louis Chan, Assistant Principal Economist (Global Research) at HKTDC, interviewed Girish Jhunjhnuwala, Founder and CEO of the Hong Kong-headquartered Ovolo Hotels.
Chan: The Covid-19 outbreak has had a detrimental impact on the global hospitality industry. How are the many breath-taking figures of ultra-low occupancy rates transforming the hotel and hospitality industry? What legacy of Covid-19 do you think will continue to reshape the industry and its business models?
Jhunjhnuwala: To adapt, adjust and accommodate the unprecedented industry meltdown when the average hotel occupancy rates plummeted from 91% in 2018 to 46% in 2020, we have been sailing deep into uncharted waters, with vast diversification of services. Since we are unable to target tourists and business travellers as before, we have striven to find demand within the local market so that we can have room to manoeuvre.
This has led us to a broad spectrum of services spanning day-use, long stays and quarantine. Like many hotels in Hong Kong, Ovolo began creating day-use packages to rent out rooms for those looking for a daytime space. This has proved successful among businesspeople, particularly as many offices in Hong Kong have switched to a work-from-home model.
Weekend staycation packages also became increasingly popular, as Hong Kong residents are itching to get away from home and make the most of the many generous perks that struggling hotels are offering. This, for example, has been one of the main focuses for Ovolo Central, where the superb location, coupled with an experience full of wonder, fared best with couples who are looking for an in-city weekend escape.
Also noteworthy is the popping up of a new demographic in town – expats, which has created a blue ocean for serviced living and long stays. Also, co-working, co-living and serviced apartment offerings have suddenly become popular, as this demographic wanted a place to stay, but no commitment to a long-term lease.
Many hoteliers, including Ovolo, have tried to create a presence within this demographic by leasing two of our ByOvolo Collective properties in Aberdeen and Sheung Wan to DASH Living, a leading serviced living community in the Asia-Pacific region, providing affordable, cosy short-term housing.
Last but not least, there is of course the quarantine business. Whether it be through occupancy or a guaranteed government subsidy, this business was able to offer emergency financial relief to the hotel industry. Our warehouse-converted, boutique design hotel Ovolo Southside has been on the designated quarantine hotels list since early 2021, while Ovolo Central was just enlisted in July.
With two properties designated as quarantine hotels by the government and two operated by DASH Living to meet the demand for short-term leasing, we can gratefully say that we have adapted well, given the challenging environment.
Going forward, the impacts and repercussions of Covid-19 will continue to resonate within the industry long after it has passed. Sooner or later, Hong Kong will resume accepting tourists and business travellers, but the lessons learned since the onset of the global pandemic will stay with us. This is especially true with respect to how we can keep excelling in the local F&B industry, as well as the importance of connecting with the people of the city you are operating in – customers, service providers, stakeholders and peers.
From a branding perspective, the Covid crisis has made us realise how vital it is to stay relevant and maintain a presence among the local community, even if not all of them can be converted into sales. This is especially true with Ovolo, as we are so vocal about being founded and headquartered in Hong Kong.


Chan: The hospitality industry is usually characterised by a rather asset-heavy business model. How do you see this changing in the future, post-pandemic?
Jhunjhnuwala: Hotel property will always be a valuable asset to the industry, although Covid has obviously prompted big dips in the real estate market and clouded property price prospects. Due to the heightened risks, there is a belief that more than few hotel groups will turn to leases. DASH Living is an example, preferring to operate a multitude of flats in different buildings, rather than taking the risk as a landlord.
On the other hand, service outsourcing was a trend even prior to Covid in many Asian cities. In Ovolo's case, we now manage four of our hotels under a cluster format, which enables us to optimise full-time staffing. Proper training is provided to all guest-facing staff to ensure that they are on-brand, up to standard and practising the group's culture throughout the properties.


Chan: The current pandemic has resulted in a lot of unprecedented changes in consumer behaviour. How is Ovolo taking the lead in embracing these changes and reshaping the future hospitality experience?
Jhunjhnuwala: The Covid-19 pandemic has fundamentally changed the world as we know it, accelerating an expansion of consumption towards new types of products and experiences, likely involving a long-term shift from super-luxury to sustainable, affordable goods and services. To stay ahead of the wave, hospitality brands have no choice but to embrace these behavioural changes at speed.
There are several behavioural changes we have spotted since the outbreak began:
Importance of Hygiene
Since the outbreak, many hotel brands have rolled out their own hygiene/cleaning campaigns. At Ovolo, we have come up with enhanced cleaning and hygiene standards called Obsessive Commitment to Deep Cleaning (OC/DC), bringing in 'F.U.N.' [Fun. Unconventional. Never Boring] with musical undertones since June 2020. This is our promise to guests that we still stand by 10 specific rules and regulations on all our properties, all aimed at giving them complete hassle-free assurance.
Within the industry, we have also seen a trend involving contactless technologies – with the major intention of being more hygienic. However, this is not something that Ovolo and many other leading hotel groups believe in. We believe that best hospitality should always involve human-to-human interaction, and that's what differentiates good service from exceptional service. We are striving to innovate and optimise our operations in a manner that makes sure a safe and clean hotel experience can be offered without making any compromise to face-to-face human interaction that the hospitality is based on.
Personalisation
In the current uncertain times, people want to feel like they are heard and taken good care of, not just treated as a room number or a money transaction. This very much aligns with our core value and DNA, yet we have taken it up a notch through, for example, Quarantine Concierge, a customer-centric quarantine package with thoughtful concierge services to fulfil customers' needs through innovative personalised services, from shopping to food delivery. We have also been very vocal and open about quarantine, even when it was a taboo to some industry players and even guests. It is nothing to be ashamed of, as quarantine guests are not the 'prisoners' they are made out to be.
Staycations and Domestic Travel
The popularity of domestic tourism has ramped up, mainly because it is practically the only type of travel available right now. This is particularly popular in Australia, where there is a larger potential for domestic travel.
While not all hotels in Hong Kong can offer the most desirable staycation amenities, such as pool and spa, hoteliers must look at what they can offer. In the case of Ovolo, prime location is one of the trump cards for us to target couples who would like to have a romantic getaway right in the city.
Sustainability
Since Covid, many consumers have become much more aware of the importance of sustainability, as reflected in day-to-day shopping and dining habits. About a year ago, we launched a campaign called "Year of the Veg", in which we went vegetarian in all our restaurants for an entire year. We've also decided to work with food sustainability consultancies on a regular basis to reduce our F&B carbon footprint. This includes Food Made Good, the world's largest sustainability programme for the food service sector, and Carbon Wallet, a Hong Kong-based carbon savings rewards platform.
Wellness
Prolonged lockdowns, whether full or partial, have been commonplace around the world during the pandemic, causing immediate impacts on mental and physical health. In Hong Kong, we are fortunate enough to not have experienced any citywide lockdown, however those who have to undergo 21-day quarantine are going through something similar. To improve their comfort, we've provided them with Quarantine Concierge package mindfulness kits, which consist of off-screen mind activation puzzles, a green plant to bring some life and greenery inside the room, a weekly social video call to allow guests to make acquaintance with their neighbours and staff, as well as a wide variety of fitness gear and virtual yoga/meditation lessons.
​​​​​​​

Chan: How is Ovolo working with other players in the value chain in formulating its operations and marketing strategy? How successful has it been so far at regaining business momentum versus the industry average?
Jhunjhnuwala: We have been working hard to reel in partners who can help us add value to our offerings. We have a firm belief that it is not only a prime time to establish our name in the market, but also a crucial moment to work with local, smaller businesses that Covid might have taken a heavy toll on to plot a post-pandemic recovery.
An example is our alliance with foodpanda, which is now helping us operate our essentials run – a value-added service we offered to help our quarantine guests grab anything they need from supermarkets, nearby stores, etc.
To avoid repeating foods and tastes, we have forged a wide array of F&B-related partnerships with, for instance, Pernaud Ricard, a global leader in wine and spirits, Gweilo Beer, a local craft brewery, and DoughBros, a local doughnut and pizza chain, to offer our guests food and beverage that do not always come from our own kitchen.
To think outside the box, we have also teamed up with L'Oreal Paris, the world-leading beauty brand to create an afternoon tea set in Veda, our restaurant in Ovolo Central. Through these collaborations we have found major success in relation to our competitive sets, from both the quarantine and F&B perspectives.
Other non-F&B examples include Earned Athletic which has been filling our rooms with their workout gear, LUÜNA which supplies feminine hygiene products to our guests, and Mindful Studios which conducts our virtual yoga classes.
​​​​​​​

Chan: Founded and headquartered in HK, Ovolo has successfully tapped into Australia, with eight hotels established. How has the pandemic impacted the group's expansion plans? Are there any new destinations in the pipeline? Is investing in the hotel businesses still worth the risk?
Jhunjhnuwala: Most companies have taken a more conservative approach and stalled investments and further expansion in the midst of the global pandemic. However, we have continued to expand over the last two years, with two properties –Mamaka by Ovolo in Bali and Ovolo South Yarra in Melbourne – both developed and opened via Zoom without any head office personnel or landlords setting foot onsite!
In this trying period while travel remains restricted, we have put a greater focus on the Australian market, where we have teammates to grow our local presence. We are currently in most gateway cities in the country, while assessing the potential to expand our foothold to Adelaide and Perth and other regional drive-to leisure markets, such as the Gold Coast and Parramatta. New Zealand is also on our radar, particularly Auckland and Queensland.
Having said that, even though we are looking at expanding our Australasia presence, our vision to become a more international hotel brand has not changed, in spite of the sweeping impacts the pandemic has brought to the industry, including the uncertain reopening schedules worldwide.
We consider the current hiccups in the market a global health and medical issue, nothing supply-induced. With that being said, we are a brand that believes in hospitality and tourism, and that there will come a "new normal" when group travel, business travel, and leisure travel will resume gradually, if not ravenously given the huge pent-up demand.
Although short term cash flows and profits will likely remain under pressure in the near term as we are far from quarantine-free travel, we have full faith in the medium-long term that international travel, tourism and hospitality activities will bounce back to surpass the pre-pandemic levels. And yes, investing in an industry that is currently suffering a historic meltdown is definitely not risk-free, it takes not only bravery and entrepreneurial spirit, but a firm belief in hospitality and visionary preparedness for the arrival of a game-changing "new normal".
---
[1] Hong Kong came fifth in Asia in terms of international tourist arrivals in 2019, trailing only mainland China, Thailand, Japan and Malaysia.