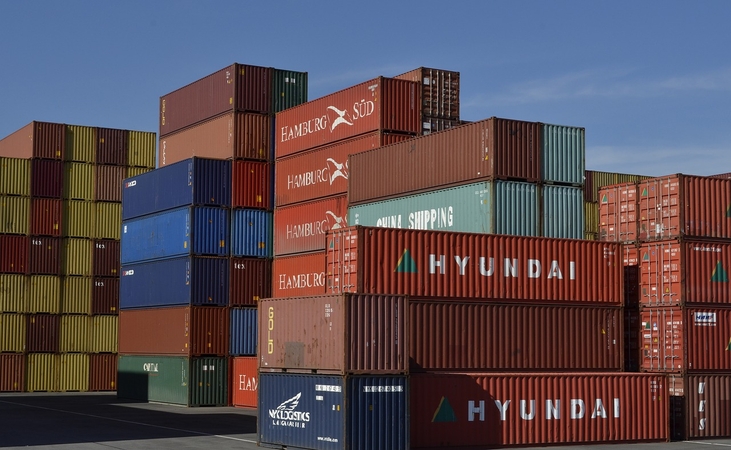 https://hkmb.hktdc.com/en/ODUzNzU5NzE5
Report Finds Stepped Up Enforcement and Lower Trade in 2020
The United States increased its trade enforcement activities but saw lower trade values in 2020, according to the U.S. International Trade Commission's annual review of trade-related activities. The Year in Trade 2020 includes information on (i) antidumping, countervailing, safeguard, intellectual property rights infringement, national security and Section 301 cases active in 2020; (ii) the operation of trade preference programmes; (iii) significant activities in the World Trade Organisation, the Organisation for Economic Co-operation and Development and the Asia-Pacific Economic Co-operation forum; (iv) free trade agreements and negotiations; (v) bi-lateral trade issues with major trading partners such as mainland China, the European Union, Canada, Mexico, Japan, the United Kingdom and India; and (vi) U.S. trade in goods and services.
Section 301. The Office of the U.S. Trade Representative instituted new Section 301 investigations of Vietnam's acts, policies and practices related to (i) the alleged undervaluation of its currency and (ii) its import and use of illegally harvested or traded timber. The U.S. has since reached a currency deal with Vietnam but has announced no further developments in the timber investigation.
AD/CV. The USITC instituted 85 new antidumping injury investigations (up from 37 in 2019) and made 89 preliminary determinations (up from 33) and 29 final determinations (down from 33), while the U.S. Department of Commerce issued 21 AD duty orders on 10 products from 11 countries (down from 33, 20 and 15). The USITC instituted 26 new countervailing injury investigations (up from 21) and made 30 preliminary determinations (up from 17) and 19 final determinations (down from 21), while the DOC issued 13 CV duty orders on eight products from six countries (compared to 20, 16 and 5). The USITC also instituted 64 sunset reviews of existing AD and CV duty orders and suspension agreements (down from 83) and completed 75 (up from 60), resulting in the continuation of 71 AD and CV duty orders (up from 51) for up to five additional years.
IPR Infringement. There were 122 active Section 337 investigations and ancillary proceedings (down from 128), 57 of which were instituted in 2020. The USITC completed 68 investigations and ancillary proceedings (up from 63) and issued nine general exclusion orders (up from six), 13 limited exclusion orders (up from nine) and 63 cease and desist orders (up from 25). Computer and telecommunications equipment accounted for about 23 percent of the active proceedings, followed by pharmaceuticals and medical devices at 14 percent and automotive, transportation and manufacturing products at 14 percent.
National Security. The DOC instituted three new Section 232 national security investigations covering grain-oriented electrical steel, mobile cranes and vanadium, although these investigations have since been terminated. Section 232 tariffs on steel and aluminium remained in place, with an adjustment to include certain derivative goods.
GSP. U.S. imports under the Generalised System of Preferences fell by 20.1 percent to US$16.8 billion. These imports accounted for 11.1 percent of total U.S. imports from GSP beneficiary countries and nearly one percent of total U.S. imports. The top five beneficiary countries (Thailand, Indonesia, Brazil, Cambodia and the Philippines) accounted for more than three-fourths of GSP imports. USTR suspended GSP treatment for some products from Thailand effective 30 December 2020 and initiated GSP eligibility reviews for Eritrea and Zimbabwe based on worker rights concerns. Eligibility reviews for Georgia, Uzbekistan and Indonesia were closed with no loss of benefits and a designation review of Laos was closed with no eligibility granted.
AGOA. There were 38 sub-Saharan African countries eligible for AGOA benefits, 27 of which were also eligible for AGOA textile and apparel benefits for all or part of 2020. The Democratic Republic of the Congo's AGOA eligibility was reinstated as of 1 January 2021. Imports entering duty-free from beneficiary countries under AGOA (including GSP) were valued at US$4.1 billion, a 50.8 percent decrease from 2019 that can be attributed primarily to a decline in the value of imports of crude petroleum and macadamia nuts. In total, AGOA and GSP accounted for 22.4 percent of total imports from AGOA beneficiary countries (down from 40.5 percent in 2019).
Nepal. U.S. imports from Nepal under the Nepal Trade Preference Act were US$2.4 million, down nearly 22 percent from 2019, accounting for 2.8 percent of total U.S. imports from Nepal.
Caribbean. At the end of 2020, 17 countries and dependent territories were eligible for preferences under the Caribbean Basin Economic Recovery Act, eight of which were designated eligible for Caribbean Basin Trade Partnership Act preferences. The CBTPA was extended through September 2030. The value of U.S. imports under CBERA (including CBTPA) fell by 4.8 percent to US$1.7 billion. Haiti remained the leading supplier of U.S. imports under CBERA, followed by Trinidad & Tobago.
Trade with FTA Partners. The value of imports that entered under FTAs fell by more than 14 percent to US$351 billion, accounting for almost 39 percent of U.S. imports from FTA partners (down from 47 percent) and 15 percent of U.S. imports from the world (down from 16.3 percent). FTA imports decreased from all partners except Morocco and Singapore, which grew by 19.3 percent and 8.5 percent, respectively. FTA imports entered under NAFTA/USMCA fell by the largest amount (US$51.8 billion), followed by those entered under CAFTA-DR (US$2.4 billion). FTA imports from Bahrain suffered the largest percentage decrease, down by 42 percent.
WTO Dispute Settlement. WTO members filed five new requests for dispute settlement consultations, significantly lower than the 19 filed in 2019 and the lowest number since the WTO was established in 1995. The one dispute filed against the U.S. was by Hong Kong regarding new origin marking rules.