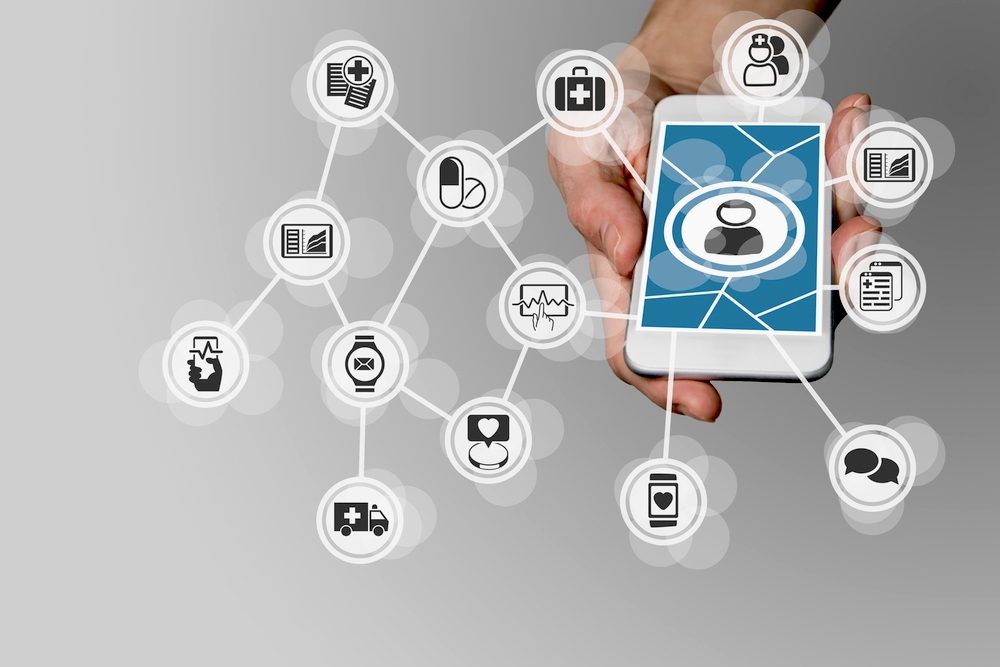 https://hkmb.hktdc.com/en/ODU1NDkyNDU0
The ASEAN Digital Health Landscape: An Overview
David Sit
Better and More Accessible Healthcare 
Digitalisation in healthcare services has been promulgated by the World Health Organization (WHO) since 2005 as a strategy to promote more equitable, affordable and universal access to healthcare. Since then, more than 120 countries have developed policies to support the development of digital healthcare. [1]ASEAN countries are no exceptions when it comes to the growing take-up of digital health services. In the ASEAN Digital Master Plan 2025, the enhancement of digital health was designated as one of the main public service priorities. Digital health services could help ASEAN countries alleviate the challenges in their existing healthcare system and fulfil the rising demand for better healthcare services, especially amid the Covid-19 pandemic. 
Drivers for Digital Health Services 
One of the most notable attributes of ASEAN is the diversity among its member countries, especially with regards to social and economic development. While Singapore has evolved into a regional hub for medical services and medical technology research, the health gaps in many other ASEAN countries are prominent. Indeed, with the exception of the more developed countries such as Brunei, Singapore and Malaysia, ASEAN countries fall short of the global average on the number of doctors per capita; and all ASEAN members have figures lower than the world average for hospital bed density. These statistics highlight the significant gap in medical services in the region.[2] 
Digital health could help to improve patients' access to healthcare, especially in archipelago nations like Indonesia and the Philippines, and in rural areas where medical infrastructure and services are less available.
Although the populations of ASEAN countries tend to be younger than in many developed countries, population ageing is a rising trend in the bloc. The proportion of the population aged 65 or above grew from 5.3% in 2000 to 7.1% in 2019 and is projected to rise to 10.3% by 2030[3]. Smoking, overweight and obesity are also highly prevalent among ASEAN countries, which is likely to translate into a high incidence of severe non-communicable diseases, especially when compounded with the ageing of the population.[4] Demand for healthcare services, especially elderly care and the treatment of common chronic diseases, is expected to rise notably in future.
ASEAN achieved significant economic growth in the last decade, with a 5.2% real GDP annual growth rate in the period 2010 to 2019. This rapid economic growth led to a growing ASEAN middle class. By 2030, the size of ASEAN's middle class is expected to reach 334m, accounting for more than half of the population.[5] Middle class consumers tend to be very conscious of health and wellness issues and demand better access to convenient and affordable care. Digital health services are capable of delivering quality healthcare services in a more affordable and accessible manner. 
The Covid-19 pandemic further underscores the need for digital health services in ASEAN. Given the spread of the pandemic and the large-scale lockdown measures imposed by governments in response, digital health services can help alleviate the pressure on medical resources and minimise the amount of person-to-person contact that is required for treatment. For example, patients with chronic diseases in stable conditions can benefit from the safety and ease of having tele-consultations and medicine delivered to their doorsteps, instead of having to wait hours at a hospital (a common sight in many ASEAN countries even before the outbreak of Covid-19). Initiatives were made by the Indonesian, Malaysian and the Philippine governments to foster the use of telemedicine amid the pandemic. In Indonesia, for example, the government promoted the use of tele-consultation and medicine delivery for mild Covid-19 cases, in order to relieve the pressure on hospitals. The trend towards the digitalisation of healthcare was further accelerated by the increase in digital transformation caused by the pandemic. As reported in a Google/Bain & Co/Temasek report[6], in the first few months of 2020, the number of telemedicine platform monthly active users grew to four times the pre-Covid usage level. 
Given the growth in the need for healthcare, healthcare expenditure in ASEAN is expected to rise by 75% from 2020 to 2025[7]. The digital health market will benefit from this trend and is expected to prosper and provide ample businesses opportunities in the coming years. A McKinsey report projects that the consumer-centric digital health market in Asia could grow from US$37.4 billion (HK$290.7 billion) in 2020 to over US$100 billion (HK$777.2 billion) in 2025 – a compound annual growth rate of 21%. While China and India are likely to account for the lion's share of this market, ASEAN countries like Indonesia, Malaysia and Vietnam are markets with good potential.[8]
The ASEAN Digital Health Services Ecosystem 
The digital health services ecosystem encompasses a wide range of services. The ecosystem often begins with telemedicine or tele-health - the centrepiece of the ecosystem. When patients need medical care, they are provided with triage and diagnosis by connecting to a doctor through an online tele-consultation, or - when a physical check-up is necessary -via the network of hospitals or clinics that services providers are partnered with. E-pharmacies play an important part in the ecosystem, allowing patients to receive the medicines prescribed to them. Health management services allow users to manage their health and medical records, some of which might be acquired from connected wearables, and may provide useful information to medical practitioners in the diagnosis process. Insurance companies also play a part in the ecosystem by helping patients settle medical bills via insurance claims. 
A digital health platform offers one or more of the above services by taking the leading role in the ecosystem. It connects various stakeholders, including patients, medical practitioners, medical institutions and facilities, as well as supporting institutions such as insurance companies and payment gateways to provide one or more digital health services. As such, a digital health platform is literally the lead firm of a digital health value chain. 
In the current ASEAN market, it's common to find a few competing digital health platforms in one country, while some platforms may serve more than one market. Many of these platforms were originally start-ups that evolved into mature businesses, while others were created by (or with the support of) key players in the field, such as medical institutions, telecommunication companies and insurance companies. Notable platforms include Halodoc (Indonesia), MyDoc (Singapore and Vietnam), Doctoroncall (Malaysia), Medgate (the Philippines) and Raksa (Thailand). Companies looking to enter the digital health market in ASEAN are advised to explore partnership opportunities with one or more digital health platforms, in order to benefit from the market access and resources these platforms offer.
Table 1: Notable Digital Health Platforms in Selected ASEAN Markets
| | |
| --- | --- |
| Country | Key Digital Health Platforms |
| Singapore | |
| Indonesia | |
| Malaysia | |
| The Philippines | |
| Thailand | |
| Vietnam | |
Source: HKTDC Research
At the core of these digital health services is telemedicine, which consists of tele-consultation and diagnostic services. This service matches users to a list of doctors and other medical practitioners for diagnosis and treatment. Patients rely on the platforms to ensure that the doctors and other medical practitioners who use them comply with the necessary qualification requirements and provide quality services. The platforms often offer services via mobile apps, while some make use of a mobile phone's sensors to collect patients' data and assist with diagnostics. Some platforms also connect the patients to complicated diagnostic procedures, such as X-rays, MRI or lab inspections, that require the patient's physical presence. Users are usually charged per consultation, or in some cases by monthly subscription. Telemedicine services in ASEAN are usually offered as a core service by the digital health platforms, such as WhiteCoat in Singapore and Halodoc in Indonesia.
E-pharmacies deliver prescribed medicines, and sometimes other over-the-counter medicines and health supplements as well. Some digital health platforms offer this in association with delivery services, which can deliver medicines to the patient's doorstep or to nearby stores for easy pick-up. In Indonesia, the digital health platform Halodoc partners with delivery app Go-jek and e-commerce platform Blibil. It uses Go-jek's motorcycle team and Blibil's technical support to carry out deliveries.[9] There are also standalone e-pharmacies such as Buymed in Vietnam. 
Insurance companies can play a big part in the digital health system. They can partner with digital health platforms to accelerate the process of medical insurance claims for their customers, with streamlined data and information provided by the platforms. Some insurance companies also take a leading role in expanding telemedicine services to new customers. For example, the insurance company Prudential collaborated with Halodoc in Indonesia to offer telemedicine services to Prudential's customers over its own digital platform.[10] Insurance companies can also promote the use of other services in the digital health ecosystem. In several South-east Asia markets, AIA encouraged their insurers to use wearables, such as activity trackers, to track their daily sports activities and provide insurance premium discounts for the more active. 
Medical technology research and development supports the ecosystem by bringing research outputs to commercial applications, leading to progressions in diagnosis, treatment and patient care in general. While Singapore is traditionally the medical technology R&D hub in ASEAN, other countries are catching up with new technology and applications. An INSEAD study[11] reviewed successful cases of ASEAN start-ups which had reached venture capital funding deals in the last few years. There were notable successes among start-ups from Indonesia, Thailand, the Philippines and Vietnam. Many of the funded start-ups were in the telemedicine sector, but other players in the ecosystem had also attracted investors, including those in medical devices, digital health in medical tourism, e-pharmacies and medical equipment. For example, Meticuly, a start-up based in Thailand that specialises in the development of personalised bone implants with AI and advanced 3D printing, acquired series A funding of US$2.7 million in 2019. This active medical technology R&D environment, along with the investment atmosphere, could provide a market to explore and opportunities for collaboration for Hong Kong companies in the medical devices, software and robotics sectors. 
Governments Working with Private Sector 
Governments in ASEAN are facilitating the development of digital health services, often by working with the private sector to promote telemedicine. This has become especially prominent during the Covid-19 pandemic. Recent initiatives have been made to encourage the use of digital health technologies to provide self-assessments and track-and-trace for Covid-19. Table 2 below highlights government initiatives in promoting digital health services in partnership with the private sector, as well as governments' use of digital health technologies to tackle Covid-19 challenges. Companies interested in the ASEAN digital health market are advised to follow the changing policies and new initiatives of government agencies closely, in order to explore national priorities and business opportunities.
Table 2: ASEAN Countries Endorsing Private Sectors in
Supporting Digital Health and Recent Developments in Related to Covid-19
| | | |
| --- | --- | --- |
| Country | Initiatives in Promoting Digital Health Services with Private Sector | Response of Governments Using Digital Health to Tackle Covid-19 Challenges |
| Indonesia | The Ministry of Health partnered with the ride-hailing firm Go-jek and the telemedicine provider Halodoc to provide quick Covid-19 diagnostics in rural areas. In addition, teleconsultation and medication delivery services are provided free for Covid-19 patients with mild symptoms across the country in partnership with digital health platforms Alodokter and Halodoc. | The Ministry of Communication and Information Technology published Peduli Lindungi, a Covid-19 tracing application that warns users in real time when they enter into contact with a patient under surveillance or observation. |
| Malaysia | In February 2020, the Ministry of Health (MoH) and the telemedicine platform Doctoroncall established a Virtual Health Advisory portal to provide free public access to consultations with MoH family medicine specialists or medical officers, and address any uncertainties regarding Covid-19. | The government published the MySejahtera self-assessment application and a contact-tracing application, MyTrace Malaysia, which uses Bluetooth technology to inform users when they have been in contact with an infected person. MySejahtera also provides users with a Virtual Health Advisory, which contains links to the telemedicine platform Doctoroncall. |
| Philippines | In October 2020, the Department of Health (DOH) announced a partnership with Smart Clinic to provide telemedicine consultation in the Covid-19 response. | The government released an open-data Covid-19 tracker, and some telecommunication service providers began giving free access to official websites with information about the pandemic. The DOH also published COVIDKAYA, an app to collect data and provide information about Covid-19. |
| Thailand | The Ministry of Public Health has partnered with the Thailand Tech Startup Association and private telemedicine providers, such as Doctor Raksa to make telehealth services available to the general public and health care professionals during the Covid-19 pandemic. | The Medical Council developed a tracing app, Thai Chana, which uses QR codes that the user must scan when entering public places. Its usage is widely promoted and may also be mandatory for people entering the country. |
| Vietnam | The government collaborated with Viettel Group, the largest telecommunications service company in Vietnam, to develop the Viettel Telehealth platform. The platform enables remote medical consultation, surgery consultation, training and technology transfer. | The Ministry of Information and Communications and the Steering Committee for COVID-19 Prevention and Control published an app, NCOVI, that allows citizens to update their daily health status and receive government health updates. |
| Singapore | The Infocomm Media Development Authority (IMDA) and Enterprise Singapore (ESG) expanded a range of pre-approved digital solutions to help healthcare SMEs deal with the pandemic by providing virtual health consultations to serve the rise in demand. These solutions include significant subsidies and grants. | The government of Singapore launched an app called TraceTogether, which uses Bluetooth signals to alert people who have been near a person known to be infected with Covid-19. Stay-home notices (SHNs) in Singapore are enforced using phones. People who are issued with an SHN receive text messages several times during a day and are then required to update their location within an hour through their phone's GPS location. |
Source: Economic Outlook for Southeast Asia, China and India 2021, OECD, supplemented by HKTDC Research
Regulations on Digital Health Services 
Another dimension of digital health is the need to put in place regulations ensuring the quality of services to users. Several ASEAN countries have regulations or legislation targeting the telemedicine services, while some amendments were made to adapt to digital health services facing the challenge from Covid-19. Data privacy is also a key concern as digital health services use a great deal of sensitive personal information. The Global Digital Health Index compares the use of digital technology for health across countries and suggests that telemedicine regulations and privacy laws are lagging behind in some ASEAN countries, particularly in terms of consistent legal enforcement.[12] Table 3 provides a summary of the regulations regarding telemedicine and provisions on data privacy in selected ASEAN countries.
Table 3: Key Regulatory Measures and Privacy Protection Schemes
in Relation to Digital Health in Selected ASEAN Countries
Country

Regulation on Telemedicine

Provisions on Data Privacy Related to Telemedicine

Indonesia

Telemedicine is regulated under of Minister of Health Regulation Number 20 of 2019 on the Organisation of Telemedicine Services through Health Service Facilities.

In April 2020, the Indonesian Medical Council issued KKI Regulation 74 on the use of medical treatment through telemedicine during the pandemic.

Under the Minister of Health Regulation Number 20 of 2019 on the Organisation of Telemedicine Services through Health Service Facilities are required to protect patients' data.

Malaysia

While there is no specific legislation, telemedicine software and other diagnostic services may be regulated under The Medical Device Act 2012 which regulates medical devices that are used to provide diagnosis and treatment of disease.

In April 2020, the Malaysian Medical Council published an Advisory on Virtual Consultation, guided by the professional code of conduct, to ensure the wellbeing and care of telehealth patients.

While there are no specific regulations on data privacy regarding telemedicine, the Personal Data Protection Act 2010 (PDAD) regulates the use of personal data in commercial transaction to ensure the data is not misused or misapplied.

Philippines

The Telehealth Act of 2012, the Telehealth Act of 2014 and the Senate Bill No. 1618 (The Philippine eHealth Systems and Services Act) form the regulatory framework of telemedicine.

In March 2020, the Department of Health (DOH) and the National Privacy Commission (NPC) issued Guidelines on the Use of Telemedicine in the Covid-19 response to enable patients to receive health services while staying at home.

Personal data is protected under the general data protection legislation, the Data Privacy Act of 2012.

The DOH collaboration with the NPC is expected to allay concerns on data privacy and confidentiality.

Singapore

In 2019, the Health Services Authority published the Regulatory Guideline for Telehealth Products to specify telemedicine products that are regulated as medical devices under the current regulatory framework. Relevant products include hardware devices, and software and mobile applications that are intended for medical purposes such as detection, diagnosis, monitoring and treatment of any medical conditions.

An upcoming Healthcare Services Act is expected to regulate the sector by 2022.

Telemedicine providers need to ensure that tighter security arrangements are put in place to protect personal data, especially where the impact to an individual would be significantly more adverse if data was inadvertently accessed.

Thailand

On July 2020, the Medical Council of Thailand issued the Notification No. 54/2563 (2020) Guideline on Telemedicine and Online Clinics to define the scope of the telemedicine services and regulate the practice.

Although there is no specific data protection law on telehealth, the Personal Data Protection Act of 2019, which will come into effect in 2022, will cover telemedicine services.

Vietnam

A list of policies defines telemedicine and forms the regulatory framework. The Directive No.16 of 2017 sets initial guidelines for digital health regulations; Circular No.49 of 2017 set out the licensing and technical requirement for telemedicine operations. Decision No.4888 of 2019 further promotes the application of IT on smart healthcare.

Although there is no specific data protection law on telehealth, the Law on Network Information Security that came into effect in 2016, as well as several other data protection acts, specifies the duty of companies to protect personal information on operation over the internet.
Source: Economic Outlook for Southeast Asia, China and India 2021, OECD, Lexology (on Thailand), KPMG (on Vietnam) and supplemented by various national sources
---
[1] World Health Organization, Global Strategy on digital health 2020-25
[2] World Bank DataBank
[3] ASEANStat and the United Nations World Population Prospect
[4] INSEAD, Southeast Asia VC HealthTech Landscape
[5] US-ASEAN Business Council. "Middle class" is defined as households with daily expenditures between US$10 and US$100 per person in purchasing power parity terms.
[6] Google e-Conomy SEA 2020 report
[7] INSEAD, Southeast Asia VC HealthTech Landscape
[8] McKinsey & Company-The future of healthcare in Asia: digital health ecosystems
[9] ASEAN Secretariat, ASEAN Investment Report 2019: FDI in Services: Focus on Healthcare
[10] Prudential Corporation Asia
[11] INSEAD, Southeast Asia VC HealthTech Landscape
[12] Global Digital Health Index 2019
Medical & Healthcare Services
ASEAN
Southeast Asia
Indonesia
Malaysia
Singapore
Thailand
Philippines
Viet Nam
Cambodia
Brunei Darussalam
Laos
Myanmar