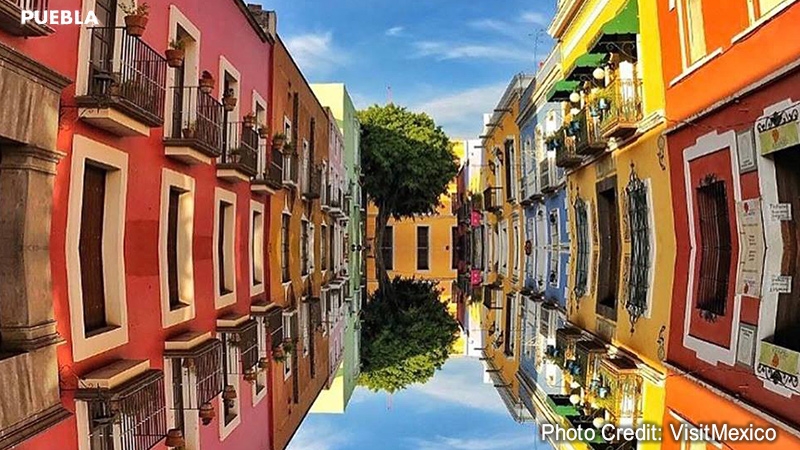 https://hkmb.hktdc.com/en/ODQxODAzODc4
Post-Covid Prospects: Mexico
Louis Chan
The coronavirus pandemic has had a dramatic economic effect on Mexico, plunging the second-largest Latin American economy into its worst downturn in 90 years. The toll on the country's people has also been high. By 17 September 2021, Mexico had registered more than 3.5m confirmed cases of Covid-19 and more than 270,000 coronavirus-related deaths.
The country was quick to implement a vaccination programme to tackle the rise in infections. It was the first in Latin America to approve a Covid-19 vaccine for emergency use and among the first in the world to gain access to the vaccines. It began its inoculation campaign on 24 December 2020 and has an ambitious goal of vaccinating the whole of its "target population" by October 2021. Thanks to both a steady international supply and local production of vaccines, 69% of Mexico's adult population (61m people) had received at least one dose as of 16 September, while 46% (41m) were fully immunised.
It has also looked to respond to the economic effects of the pandemic, aiming to recover from the largest single-year fall in GDP that the country has suffered since 1932 – and fuel an expected 5-7% GDP growth in 2021. Instead of resorting to debt financing for government spending, Mexico has adopted a relatively modest fiscal response compared to its peers in the region.
To understand how the world's largest Spanish-speaking country is tackling coronavirus and preparing itself and its businesses for the new post-pandemic normal, Louis Chan, Principal Economist (Global Research) at HKTDC, interviewed Pablo Macedo Riba, Mexico's Consul General in Hong Kong and Macao.
Chan: How is the implementation of the vaccination programme going in Mexico? Do you have a timetable or a roadmap to indicate when the majority of the population will be vaccinated?
Macedo: Mexico is convinced that international cooperation is essential to overcome the pandemic, especially when new coronavirus variants have the potential to set back the progress made by many countries so far. That's why we are actively participating in the WHO-led Access to Covid-19 Tools (ACT) Accelerator – a global collaboration to accelerate the development and production of, and equitable access to, Covid-19 tests, treatments, and vaccines. We are also participating in its vaccines pillar, COVAX, as both a donor country (contributing to the acquisition of vaccines for developing countries) and a self-financing country procuring vaccines to cover more than 20% of the Mexican population.
In Mexico, vaccinations began on 24 December 2020. In January 2021, the government introduced its national vaccination policy, with a target of immunising at least 70% of the adult population against the coronavirus, including all health service providers and 95% of those over 16. Thanks to its continued success in securing a steady supply of vaccines, including those made locally, we are optimistic that, by October 2021, Mexico will have vaccinated the whole of its "target population".
So far, we have received more than 109m doses of Pfizer-BioNTech, CansinoBio (a single dose vaccine), COVAX, AstraZeneca, Sputnik V, Sinovac and Janssen (a single dose vaccine) and administered more than 94m doses.
In collaboration with AstraZeneca, Mexico and Argentina are producing vaccines for distribution in Latin America. As of June, more than a million doses had been sent to Argentina (811,000), Bolivia (150,000), Paraguay (150,000) and Belize (100,000).
Given the successful implementation of the national vaccination programme, and the steady international supply and local production of vaccines, we have managed to accelerate the daily vaccination rate since May 2021. We estimate that we are now administering an average of more than 600,000 doses per day. As of 16 September, 69% of the adult population in Mexico – that's 61m people – had received at least one dose of vaccine, while 46% (41m people) were fully inoculated.
Chan: What is the near- to medium-term outlook for Mexico's major industries and trade, especially in the wake of the various anti-crisis government support measures? How is the vaccine-boosted recovery kicking in, given these stimuli?
Macedo: Because Mexico is a highly open economy, the Covid-19 pandemic hit us hard last year, with GDP tumbling by 8.2%. That was the largest single-year drop since 1932 and the second consecutive year of economic contraction after a fall of 0.1% in 2019, when the sharp reduction in exports due to lockdown measures both at home and abroad was compounded by the decline in oil prices and global economic volatility.
However, we have already seen encouraging signs of recovery, especially with respect to job creation. During the first half of 2021, some 400,000 jobs were created – the largest increase in job creation since 2018. What is more enlightening is that these positive trends are being driven by a wide variety of sectors, including construction, manufacturing, transportation, and telecommunications, which suggests that this represents a broad-based recovery. Against this backdrop, as indicated by President Andrés Manuel López-Obrador, we will be able to recover all the jobs lost since the onset of the pandemic in two months' time, as long as this trend can be sustained.
Unlike other Latin American economies, the Mexican government's fiscal response to the pandemic has been cautious, reflecting its desire not to issue new debt for spending. This means the country will be on a more solid macroeconomic and fiscal position in the aftermath of the crisis. This in turn leads to high hopes of a quick economic comeback in 2021, with a forecast of 5-7% growth in GDP.
According to the United Nations Conference on Trade and Development (UNCTAD), Mexico was the world's ninth-largest FDI recipient in 2020. This largely echoes with the optimism expressed in a recent survey by PwC, in which 55% of family businesses said they believe Mexico will see favourable economic growth in 2021 and 74% said they believe this will be the case for 2022, especially given that the results of the massive Covid-related stimulus package in the US are likely to spill over across the border.
In light of Mexico's commitment to international solidarity and openness, even amid the ongoing global health crisis, one of our key strategies for economic revival is tourism. To jump start the pandemic-ravaged tourism industry, Mexico's Ministry of Tourism has taken the lead to implement a new campaign called "Mexico's Sustainable Recovery (México Renace Sostenible)". The aim is to use tourism as a tool to promote sustainable economic recovery and development in alignment with the country's commitment to the 2030 Sustainable Development Agenda signed in September 2015 by all United Nations member states.
New initiatives are being implemented under this campaign to create new tourist routes in harmony with the environment and the strengthening of biocultural diversity. The vision is to ensure the development of profitable tourism activities in the long term through a better utilisation of natural resources and a fair distribution of economic benefits for host communities.
A concrete plan of action has been implemented in 21 municipalities across Mexico, with the objective of supporting tourism as a key vector of economic recovery. Among its key pillars, the plan will provide resources for the creation of internships for 50,000 young people in the tourist industry, across hotels, restaurants and travel agencies.
To make travelling safe and healthy, we have also implemented programmes for the certification of sanitary standards in the tourist industry. These include the Safe Travels protocols, issued by the World Travel and Tourism Council (WTTC) to align the private sector behind common standards in an attempt to ensure the safety of workers and travellers as the sector shifts to a new normal. As part of this effort, guidelines for service providers in indigenous regions have been translated into native languages.
Chan: International logistics have been upended during the pandemic, hampering both air and sea transportation. How has it affected Mexico and the supply chains it supports under the United States-Mexico-Canada Agreement (USMCA)?
Macedo: Since the implementation of the North American Free Trade Agreement (NAFTA) in 1994, Mexico, the US and Canada have consolidated as one of the world's major manufacturing regions. With the Covid disruptions across the globe, the potential of this integrated regional market – along with its unique logistics infrastructure and trade corridors – became particularly attractive.
Last year, when the pandemic started, Mexico – thanks to increasing US demand and a competitive USD/Mexican peso (MXN) exchange rate – ranked as the US's second biggest trading partner, with total trade reaching US$538 billion. As the trend continued, Mexico consolidated its position and, in April 2021, recorded a substantial trade surplus and record export levels. At present, the US is the destination for about 80% of Mexico's exports. In 2020, the US also provided 39.1% of Mexico's FDI, with a further 14,5% sourced from Canada.
Chan: The Covid-19 outbreak has seen struggling businesses obliged to embrace e‑commerce, and an increase in work, study, play and exercise from home or via telecommuting. Are there any good indicators to show how the digital transformation has done since the onset of the virus outbreak in Mexico? Do you see these behavourial changes overhauling the industrial landscape of post-pandemic Mexico?
Macedo: According to the Mexican Association of Online Sales (AMVO), e-commerce accounted for 9% of total retail sales in Mexico and generated a total turnover of MXN316bn (US$15.8bn) in 2020, up 81% from 2019. This highlights how fast the habit of online shopping is taking root among Mexican consumers.
Aside from online services such as banking and subscription services like online entertainment, the most preferred product categories for buying through digital channels are food delivery, fashion, beauty and personal care, electronics and pet products. Because of the prolonged lockdowns and social distancing measures, more bricks-and-mortar retailers such as supermarkets and drug stores have started or expanded their online services and coverage. This hybrid model is set to prevail in the post-Covid future and may be scaled up.
In the public sphere, to alert people of the risks of Covid-19 and provide guidance on the restrictions on economic activities, the Mexican government created a four-tiered bi-weekly state-by-state traffic light monitoring system. This has been in place since May 2020.
As part of our economic recovery plan, the government has set ambitious austerity goals, including a reduction in the salaries and bonuses of high-ranking officials and a re-allocation of expenditure; while at the same time it is strengthening the budget of the Ministry of Health to ensure adequate procurement, and supporting vulnerable groups.
Last year, Mexico accelerated the disbursement of payments to the elderly and people with disabilities, sped up VAT refunds, and provided liquidity to support guarantees by development banks. This was in addition to other anti-crisis measures designed to support businesses. For example, the Ministry of the Economy is supporting a private sector campaign to facilitate the transformation of small- and medium-sized enterprises (SMEs) into the digital economy. The objective is to help two million SMEs across different strategic dimensions, such as online sales, online services, last-mile delivery, and digital and social media marketing.
The Mexican government has also implemented a series of direct economic support measures for SMEs and independent workers, including loans of up to MXN25,000 (US$1,240) to businesses and individuals engaged in production and service delivery. As well as financial aid, the Ministry of the Economy has offered online training to help SMEs adapt to the new normal, covering working-from-home arrangements, the digital economy and promotional tactics for social media and online sale platforms. SMEs can also access an online platform, Solidary Market, to do business by reaching out to local markets and new consumers.
To empower women at work, the Mexican government has promoted the participation and inclusion of women in the digital economy through online training modules for women entrepreneurs; and it has created a dedicated virtual platform, offering focused training and facilitating virtual meetings to help business ventures, including e-commerce, stay afloat during the pandemic and thrive in the post-pandemic future.
Chan: Global trade and investment were weakened by the pandemic, with many travel and business plans being shelved or postponed last year. Looking forward to the rest of 2021 and beyond, what do you see as the most promising sectors or areas for Mexico-Hong Kong collaboration?
Macedo: According to data from the Ministry of the Economy, Hong Kong was Mexico's 30th largest trade partner globally and 12th within the Asia-Pacific region in 2020. Between 1999 and 2020, Mexico-Hong Kong trade grew by more than 270%, from US$430.6m to US$1.59bn. This growth reflects the economic potential for our trade in the context of the ever-changing global economic landscapes and supply chains.
Over the years, Mexico has established one of the most ambitious networks of free trade agreements (FTAs) in the world, consolidating its position as a gateway for trade between some of the world's strongest economic regions and as a privileged manufacturing platform. With 13 FTAs in force with 52 countries, Mexico's FTA network is providing its businesses with preferential market access to a pool of 1.36bn consumers worldwide.
In recent years, the relevance and economic potential of the Mexican economy has become increasingly visible in the mainland China market, especially where Mexican agricultural exports are concerned.
As economies around the world move towards post-pandemic recovery, the potential of key competitive advantages such as a strategic geographic location, a first-rate infrastructure and a free trade environment featuring an extensive array of trade and co-operation agreements will be further explored, giving both Mexico and Hong Kong a superb opportunity to put their strengths into play.
With Hong Kong's strategic position in the Asia-Pacific region, we believe much more could be done – from promoting Mexican products within the domestic market to serving as a gateway to the regional market as a whole. For example, in the years before Covid, Mexican producers and exporters took advantage of the HKTDC Food Expo to showcase their premium-quality agricultural produce, including berries, avocados, and chia seed. Many of these products have then gained a foothold not only in the Hong Kong market, but across the border in the Chinese mainland and other parts of Asia. Going forward, we believe that the superfood (or food with a very high nutritional density) market in Hong Kong could prove to be very attractive to Mexican producers and distributors.
In a similar vein, we have since 2014 organised a national pavilion at the Hong Kong International Wine & Spirits Fair to promote wines and spirits from Mexico. Everyone knows about tequila and its potential, but Mexico has other agave spirits like mezcal that are being discovered – and are increasingly setting trends – around the world. Not everyone knows this, but Mexico is also a producer of good quality wine which could carve out a special niche in an international wine trading hub such as Hong Kong.
Another sector in which there could be valuable Mexico-Hong Kong collaboration is logistics. Hong Kong-based companies already manage several ports in Mexico, and there are cargo flights connecting Hong Kong with Mexican cities such as Guadalajara and Mexico City. Given the potential offered by the USMCA and the access to the North American market that it brings, Mexico is an attractive place for manufacturing investment for Hong Kong companies in sectors such as automotive and electronics.
Chan: How about the Greater Bay Area (GBA) and Belt and Road Initiative (BRI)? Are Mexican companies – start-ups and scale-ups – keen to make inroads into the GBA or BRI projects? How can Hong Kong companies best help?
Macedo: Since the two countries established diplomatic ties in 1972, China and Mexico have rapidly developed friendly cooperation in all fields. But more recently, economic relations between Mexico and Hong Kong – including the opportunities for start-ups and scale-ups, as well as ongoing trade and investment – have been guided by the Comprehensive Strategic Partnership agreement established between Mexico and China in 2013.
Given the GBA's status as a privileged economic area and the huge potential to scale up and diversify, it is no surprise that it has already attracted significant investment from Mexican companies, including Interceramic (a leading manufacturer of ceramic tiles in North America), Coppel (a department store with a nationwide presence in Mexico), KidZania (a global leader in children's "edutainment"), and SuKarne (one of Mexico's major cattle feeding and processing companies).
With Hong Kong being the 25th largest investor in Mexico and the fifth largest from the Asia-Pacific region, we were glad to see the Investment Promotion and Protection Agreement (IPPA) between Hong Kong and Mexico come into force on 16 June 2021. The purpose of this agreement is to increase confidence and promote a greater flow of investment between the two economies, strengthening bilateral trade and economic relations.
It is also worth noting that it is the first IPPA that Hong Kong has signed with a Latin American country, and we believe that it will help consolidate the considerable presence of Hong Kong investment in Mexico, and vice versa. For example, between 1999 and March 2021, more than 130 companies in Mexico had received investment from Hong Kong, from sectors such as transportation, delivery and storage (83.4%), mining (8.4%), trade (2.5%) and other services.
Finance & Investment
Medical Supplies & Medicine
North America
Hong Kong
Mexico
Hong Kong