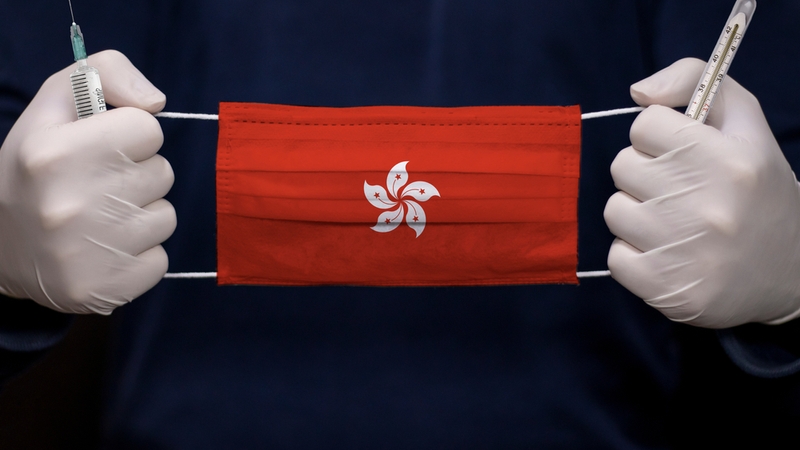 https://hkmb.hktdc.com/en/ODQ5NjEzNDA1
Virtually Well: Hong Kong's Smart Healthcare Upgrade
While the Covid-19 pandemic has wreaked havoc on the global economy and people's way of life, it has also propelled the rapid growth of the smart healthcare industry. With the general public becoming increasingly aware of and receptive to smart medical technology, application technologies such as telemedicine, the internet of medical things (IoMT), and health data management have great potential for growth. At the same time, in the face of an increasingly ageing population and a dwindling workforce, the use of digital technology and automation in healthcare, medical services and management can help alleviate the pressure on the demand for human resources. In view of this, a featured section on Smart Healthcare has now been launched on the HKTDC Research website, in which a number of healthtech companies share their views on the applications of and prospects for smart healthcare in Hong Kong. This article highlights the development trends in that same sector.
Surge of telemedicine​​​​​​​

During the Covid-19 pandemic, a significant number of people have stopped seeking one-to-one medical advice, attending follow-up appointments and receiving treatment at hospitals and clinics because they are afraid of cross-infection when they go to see a doctor. This factor is helping telemedicine become a major trend, with a number of public hospitals and private medical institutions in Hong Kong already offering a video consultation service. The Queen Elizabeth Hospital, for instance, has launched a video consultation service which helps the public become familiar with the application of telemedicine. One-stop telemedicine app platforms such as DoctorNow and DrGo are using advanced telecommunications technology to provide regular follow-up consultation and health management services to patients with minor illnesses (such as fevers, coughs, diarrhoea, skin problems or mood disorders) or chronic diseases (including diabetes, hypertension and hyperlipidemia). These platforms offer patients the benefit of being able to get medical advice via a video consultation in the comfort of their own home. The diagnostic reports and prescribed drugs can be delivered to the address provided by the patient via the app. This is particularly convenient for old people and patients with low mobility. However, remote video consultations like these are not suitable for cases where urgent care demanding physical examination is required, or for complicated cases needing clinical assessment by doctors.
Compared with other markets, Hong Kong arguably lags behind in the development of telemedicine. Although the Ethical Guidelines on Practice of Telemedicine issued by the Medical Council of Hong Kong in December 2019 stipulate that doctors practising telemedicine in place of providing traditional medical services and advice must fully meet the necessary legal and ethical requirements, the standards for treating patients in face-to-face consultation also apply to telemedicine practitioners. Since the details and standards for practising telemedicine have still not been announced, some private doctors are cautious about jumping on the bandwagon. Besides, given that telemedicine relies very much on a safe and sound video platform for conducting consultations, simply using video call or video conference software will not suffice. This is because the personal particulars and medical history of patients and diagnosis and prescription by their doctor involve patients' personal data and must be kept confidential. Because of this, building video consultation platforms requires substantial input in terms of investment and information technology.
Enhancing medical efficiency
Technology can provide innovative and sustainable solutions for the medical sector as it tries to meet the challenges brought about by the rising demand for healthcare services. In recent years, the Hospital Authority (HA) has been devoting a great deal of effort towards developing information technology solutions to support clinical work. For instance, Smart Hospital Projects have been rolled out which include a queue management system aimed at streamlining the waiting procedure at outpatient departments in clinics and hospitals. In December 2019, the HA Go app was launched, allowing people to manage their medical appointments at public hospitals by using their smartphone. In addition, some public hospitals have been designated as pilots for developing them into smart hospitals. For example, in the Tseung Kwan O Hospital, a 5G network has been installed so that medical staff performing surgeries and wearing 5G smart glasses can share the endoscopic images instantly. Technologies such as these can help enhance the efficiency of Hong Kong's public healthcare system.
Currently, some local information technology companies are actively conducting R&D into medical technology applications. For instance, targeting the medical IoMT market, Megasoft Limited has developed 19 solutions for medical institutions. These include a smart pharmacy management system, an intelligent laundry tracking system, and an inventory management system. Among these, the best known is the Drug Refill Management System (DRMS). Used in hospitals, it helps to shorten the whole process of drug collection from three hours to less than 30 minutes, significantly reducing patients' waiting time, human error and labour costs, increasing the efficiency and accuracy of the pharmacy department, and improving the whole experience patients have when collecting drugs. Since its launch, more than 10 public hospitals in Hong Kong have adopted this system.
Hong Kong's first smart hospital, the Chinese University of Hong Kong Medical Centre (CUHKMC), opened in January 2021. The medical centre uses a fully electronic, paperless medical records system, mobile information technology, real-time data, and internet of things (IoT) applications to facilitate treatment, provide seamless medical services and integrate the services of different specialist medical teams. In this way, the medical centre can offer improved communications with patients and enhanced management systems, and promote more effective healthcare and more efficient operations and services.
Data integration
Some clinics and medical groups in Hong Kong also use smart technology to manage and process the medical data of their patients. This can help monitor the physical health data of individual users on a regular basis so that doctors can offer more accurate and more comprehensive diagnoses and healthcare solutions to their patients, especially those suffering from chronic diseases. For example, the professional app platform of a medical group can be linked to medical equipment like X-ray machines so that patients' medical investigation images can be transmitted automatically to the group's computer system for doctors to examine. If and when necessary, doctors can refer patients to specialists within the same medical group for further treatment and follow-up. This can save patients the trouble of carrying their medical records and investigation reports with them when seeking medical advice elsewhere. This can be particularly useful for patients with chronic illnesses who receive different medical reports at different times. Doctors in the group can check their medical history via the professional app platform at any time and adjust the dosage of drugs accordingly, thus enhancing medical efficiency.
Aside from medical records, there are also smart wearable devices which can be linked to the user's health management mobile apps to log his/her calorie intake, blood sugar level, blood pressure, heart rate and the number of steps they've taken. Some patients with chronic conditions, such as diabetes, need to measure and monitor their blood sugar level every day so that their doctor can adjust the prescription and dosage of the drugs being administered. Through integrating medical records and biodata, the doctor can get a good understanding of the user's health while the user gets a better picture of his/her own physical condition. In the long run, integrating the electronic health records kept by medical institutions and individual users, as well as using cloud computing and artificial intelligence to make good use of the medical data, will pave the way for the development of the next generation of smart healthcare.
Hong Kong's advantages
In summary, smart healthcare is going to be a driver of the future development of the medical sector. Hong Kong possesses a host of advantages and strengths in medical and health technology development. Firstly, Hong Kong enjoys a good reputation in the global medical community, with many of its specialties, such as gastroenterology, diabetes, oncology and non-invasive prenatal diagnosis, gaining wide acclaim in international circles. This can certainly help propel the R&D and application of healthtech in the SAR. Secondly, Hong Kong has a large pool of professional R&D personnel. In the QS World University Rankings 2020, three of the universities in Hong Kong ranked among the top 50 worldwide. Moreover, Hong Kong, as an international city, is in a good position to attract foreign talent looking to pursue career opportunities.
Thirdly, Hong Kong has a sound legal system. Business co-operation between local businesses and companies and institutions on the mainland and overseas is bound to involve issues such as technology transfer and intellectual property. Hong Kong's legal professionals are well-versed in international commercial law and can provide specialised legal services. Fourthly, Hong Kong is backed by a strong manufacturing base in the Guangdong-Hong Kong-Macao Greater Bay Area (GBA). Businesses wanting to commercialise innovative technologies developed in Hong Kong should easily be able to find manufacturing partners and market development opportunities in the GBA.
Since the size of the Hong Kong market is limited, businesses must tap the mainland or overseas markets if they are to grow. Generally speaking, in the medical sector, all related technologies, products and equipment require registration with and approval by the local regulatory bodies. This means that market development often takes several years. With the Covid-19 pandemic making the public more aware of the importance of health and promoting the development and application of medical technology, now is the right time for Hong Kong to advance its smart healthcare sector.
Medical & Healthcare Services