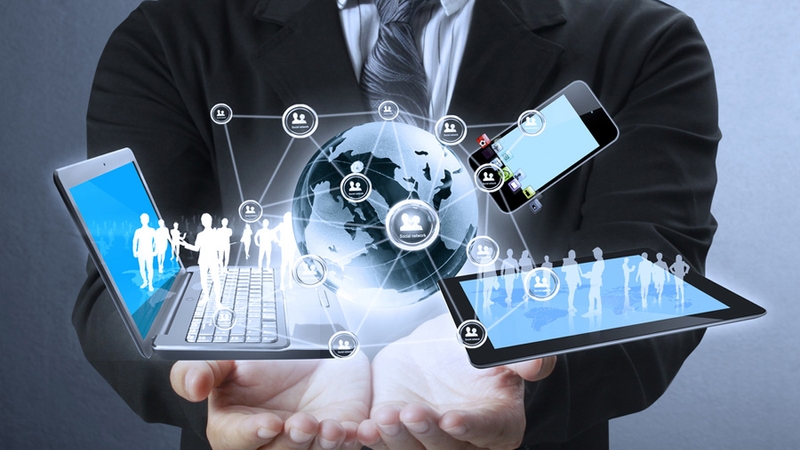 https://hkmb.hktdc.com/en/ODM2NDkxMTY5
Supply Chains and Digital Economy Among Priorities as U.S. Eyes Asia
Vice President Kamala Harris' recent visit to Southeast Asia could offer some clues into elements of the Biden administration's still-evolving trade policy toward mainland China, particularly as the U.S. works to strengthen relations with allies in the region.
At a stop in Singapore, Harris announced that the two sides will launch a high-level dialogue on supply chains that will include a panel discussion with industry leaders followed by government-to-government discussions on enhancing co-operative efforts to promote greater supply chain resilience. That topic will also be a focus of a new partnership between the U.S. Department of Commerce and Singapore's Ministry of Trade and Industry that will initially focus on the digital economy, energy and environmental technologies, advanced manufacturing and healthcare. The COVID-19 pandemic has strained supply chains between Asia and the U.S., including through significant swings in demand and reductions in the number of workers available at factories and ports.
Harris made clear that these efforts are part of a broader U.S. strategy toward the Indo-Pacific region that in large part is aimed at responding to the challenges presented by mainland China. She said Southeast Asia represents the U.S.' fourth-largest export market and is "critically important to our nation's security and prosperity." As a result, she said, the U.S. has "long put forward a vision of peace and stability, freedom on the seas, unimpeded commerce, advancing human rights, a commitment to the international rules-based order, and the recognition that our common interests are not zero-sum." That vision "includes freedom of navigation … [because] the livelihood of millions of people depend on the billions of dollars in trade that flow through these sea lanes each day. And yet, in the South China Sea, we know that Beijing continues to coerce, to intimidate, and to make claims to the vast majority of the South China Sea … [that] continue to undermine the rules-based order and threaten the sovereignty of nations."
For the time being, efforts to strengthen supply chains between the U.S. and Asia will not include new trade agreements. The U.S. has bi-lateral free trade pacts in place with Singapore and South Korea and has had some discussions with Japan about an agreement on digital trade. However, the U.S. withdrew from the planned Trans-Pacific Partnership in 2017 and President Biden has given no indication that he intends to re-engage in talks with TPP partner countries.
North America
Mainland China
USA