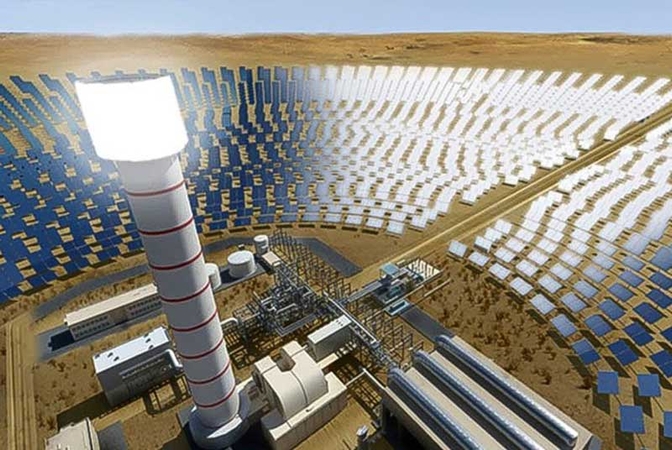 https://hkmb.hktdc.com/en/ODIxODgxNzY2
Extension of Section 201 Tariffs on Solar Cells and Modules Sought
Even as climate change activists urge increased use of solar power, shipments to the U.S. of crystalline silicon photovoltaic cells and modules for solar power remain subject to high tariffs and continuing uncertainty, which may persist in the years to come.
Following years of antidumping and countervailing duty investigations, Georgia-based Suniva petitioned in 2017 for safeguard action under Section 201 of the Trade Act of 1974. Under Section 201, the U.S. International Trade Commission determines whether the increase in imports of an article is a substantial cause of serious injury or threat thereof to the U.S. industry producing a like or directly competitive article. If the USITC makes an affirmative determination, it recommends relief action to the president and the president issues a final remedy proclamation. Unlike AD/CV proceedings, Section 201 does not require the USITC to find evidence of an unfair trade practice; rather, it requires that the injury or threat of injury be "serious" and that the increased imports be a "substantial cause" of the serious injury or threat thereof.
Following the USITC's recommendation in response to Suniva's petition, President Trump imposed a 30 percent tariff on imports of CSPV cells and modules beginning in 2018. That announcement set the tariffs to decline by five percentage points each year before expiring on 6 February 2022. However, Trump announced on 10 October 2020 that the 2021 tariff would be set at 18 percent instead of the originally proclaimed 15 percent. The Section 201 remedy also included a tariff-rate quota that exempted the first 2.5 gigawatts of solar cells imported each year.
An extension petition was filed on 2 August 2021 at the USITC by Suniva, along with California-based manufacturer Auxin Solar. The two firms argue that the TRQ exemption for CSPV cells was too big, as imports never reached that level in the four years of the safeguard. However, the firms' petition focuses primarily on the justification for a tariff extension. They insist that a four-year extension is essential for the U.S. to reclaim its leadership in solar energy manufacturing and development, as well as for U.S. national security reasons.
The companies argue that the effect of the current remedy was weakened by the exclusion of bifacial (two-sided) CSPV modules from the tariffs from 13 June 2019 through 25 October 2020. Auxin Solar's bifacial module business was "decimated" by imports during those 34 months, according to the petition, while low-priced bifacial module imports ostensibly put downward pressure on prices for monofacial modules.
Auxin Solar and Suniva further argue that their production and investment plans were negatively impacted by import stockpiling ahead of the implementation of the tariff, pandemic-related disruptions and circumvention of the remedy. The petition also notes that developing WTO members that account for less than three percent of U.S. solar imports were exempted from the safeguard action, but imports from Cambodia rose "substantially" during January-May 2021. The companies believe this increase is "entirely attributable to Chinese firms taking advantage" of Cambodia's status as a developing country. The petition requests that all of these factors be investigated for a report to the president by 8 December 2021 with a view to a potential tariff extension.
Various claims have been made regarding mainland Chinese CSPV cells and modules, including that the electricity for manufacturing those products in the mainland is produced from dirty coal, the CSPV cells contain silicon produced by forced labour, and prices are predatory. In any event, the U.S.-based Solar Energy Industries Association (representing installers of solar power facilities) estimates that the Section 201 tariffs have resulted in a reduction in U.S. installations of up to US$19 billion.
North America
Mainland China
USA