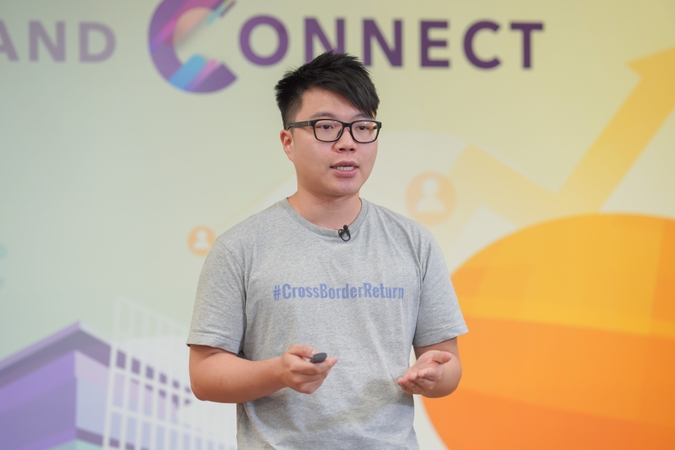 https://hkmb.hktdc.com/en/ODI5NzIwODI4
From Nightmare to Windfall: The Way Forward for Returned E-Commerce Goods
Covid-19 has turned e-commerce into a driving force of global trade. Operators hard hit by the pandemic are directing more resources to develop their e-commerce business, in order to open up overseas markets in a fight for survival. Online shopping has become the mainstream of global spending, and e-commerce platforms and online stores are breaking their sales records one after another. The industry now has an urgent need for online shopping platforms, online store design, payment platforms, logistics connections, inventory and order management, big data customer service and marketing tools. As a consequence, an army of new service providers is looking for the opportunity to provide solutions for these new cross-border e-commerce operators.
Overcoming Pain Points
A large number of ports around the world are unable to operate normally and many international flights have been suspended due to border restrictions. Organising a container shipment or a flight has become increasingly difficult, and global freight costs have shot up. When people talk about the explosive development of e-commerce, they think of the importance of logistics services, but overlook another major challenge facing cross-border e-commerce retailers – the return of sold goods.
According to some studies, the goods return rate for online shoppers is generally much higher than that of physical store shoppers, about 20% to 30% against some 10%. As European and US e-commerce platforms highlight consumer rights, cross-border e-commerce retailers hoping to gain a foothold must do their best to facilitate returns of goods by online shoppers. This has become a pain point for retailers, dragging down their overall profits and posing problems of inventory turnover.
To address these issues, a Hong Kong start-up, Return Helper, was founded in 2018 and has subsequently set up return centres with local partners in more than 10 countries and regions including the US, UK, France, Germany, Italy, Australia, Hong Kong, Singapore, Malaysia, Thailand, Taiwan and mainland China. These centres provide a range of related services managing the online return system, logistics, inspection, temporary storage, re-labelling and re-packaging, re-shipping and re-sale to cash out of returned goods. These services help cross-border e-commerce retailers in the Greater China region to overcome their difficulties arising from goods returns and cut the related costs.
Roy Wan, CEO and Co-founder of Return Helper, explained: "As a professional service provider of return operations, we find that the optimal solution to cross-border returns must start from the online system and related processes. Our solution provides cross-border online shoppers with pre-paid return labels that are accepted by multiple couriers so that they can return the goods to the designated local return centres in the way they find most convenient. This not only solves the problem of possible rejection by the original shipping warehouse, but can also effectively reduce the extra cost and time involved in arranging logistics for returns by shoppers themselves.
"Having gone through the inspection process drawn up with retailers or e-commerce platforms in advance, returned goods will be evaluated according to factors including product category, sales performance and compliance with re-marketing standards. This determines if they should be re-shipped locally after re-packaging, be returned to the respective cross-border e-commerce retailers according to the established logistics options, or be resold for cashing out at the manufacturer's suggested retail price (MSRP) through a third-party auction platform. While successful re-shipping locally is the best option, returning the goods to the original retailers can reduce the cost of returns by more than 50%. In our experience, if the returned goods have to be auctioned to cash out, the retailers can generally get back 30% to 40% of the MSRP, or 70% to 80% of the original cost, which can make up part of the loss and successfully manage the product life end to uphold the brand image.
"We have a stringent time standard for the return process. We pledge to deal with the returned goods within 24 hours of their arrival at a return centre. This eliminates any problems for the retailers from goods idling in warehouses and undue delays."
Pandemic Drives Growth
Founded at the end of 2018, Return Helper officially launched its services in mid-2019. It rapidly gained the attention of two cross-border e-commerce giants, eBay and Amazon, which it now supports. So far, Return Helper has partnered with more than 850 cross-border e-commerce operators including Strawberrynet, a Hong Kong e-commerce beauty pioneer, and Casetify, a leading Hong Kong-based phone case manufacturer.
As Covid-19 spread across the world last year, online shopping became a popular trend. Return Helper immediately saw a sharp rise in the parcels it was handling in its return centres around the world, jumping from a monthly volume of 3,000 to 20,000. At present, the returns handled by Return Helper exceed 25,000 items a month, and include consumer electronics, large pieces of furniture, daily household supplies, jewellery, watches and trendy clothing items.
Elaborating on this, Wan said: "Hong Kong is a free port that adopts a free trade policy without any trade barriers. Goods in and out of Hong Kong are not subject to any tariff nor value-added tax and general service tax. Such a business environment is exceptionally favourable to the operators of a cross-border e-commerce return service. Another major advantage is that the logistics services of Hong Kong, particularly the air freight handling services, are highly efficient despite the sharp decrease of global air passenger traffic during the pandemic. Driven by the transportation of preventive pandemic supplies and the popularity of online shopping, the express freight volume of Hong Kong keeps going up."
Wan predicts that with the increasing popularity of online and offline business formats in the world, the post-pandemic demand for return management services will only increase further. "This has something to do with the inherent feature of cross-border e-commerce operations. Due to the differences in culture and spending experiences between the buyers and sellers in cross-border transactions, there are inevitably disparities in their perceptions of the product description, quality expectations and so on. These differences, coupled with the shipping time, mean that it is very common for buyers to change their minds in the interim. As a result, the level of returns is high, and it may even increase with the growing boom in the online shopping market.
"But this pattern of returns may change as the market develops. For example, retailers may improve their interaction with consumers through new technology. Present pledges of full refunds, no reasons asked, may be replaced by forms of goods exchange, credit vouchers or redeemable spending points to increase customer stickiness and loyalty. These developments will provide a strong incentive for service providers like ourselves, presently focused on one-stop solutions for managing e-commerce returns, to explore more diversified services, such as replacing the existing service by goods return insurance, or changing the monthly charge or service charge practices to sales percentage charging. Such changes would aim to create favourable conditions for collaboration or partnership with providers of other services."
Venturing Out
Looking forward, Wan has ambitious plans: "We have built up a good foundation in Europe and the US where the goods return rates are higher. Coming to the present business growth stage, we will introduce a number of new services within the coming year and continue to devote intensive effort in the Greater China region and other Southeast Asian regions where one-stop e-commerce return services have not yet gained popularity. Such new services include bespoke gateway websites for returns of brand-name products, as well as return services specifically catering to specialised online stores and shopping platforms or independent online retailers."
At the same time, Wan plans to make use the subsidy and support offered by the Dedicated Fund on Branding, Upgrading and Domestic Sales (the BUD Fund) and the Hong Kong Science Park to aggressively develop the mainland market. "Mainland China has the largest online shopping market in the world, and its development of related hardware of logistics and transportation systems as well as software of payment platforms is more mature than those of western countries, and its cross-border e-commerce retailers are present in e-commerce platforms across the world. The mainland market has become a key battleground among industry players."