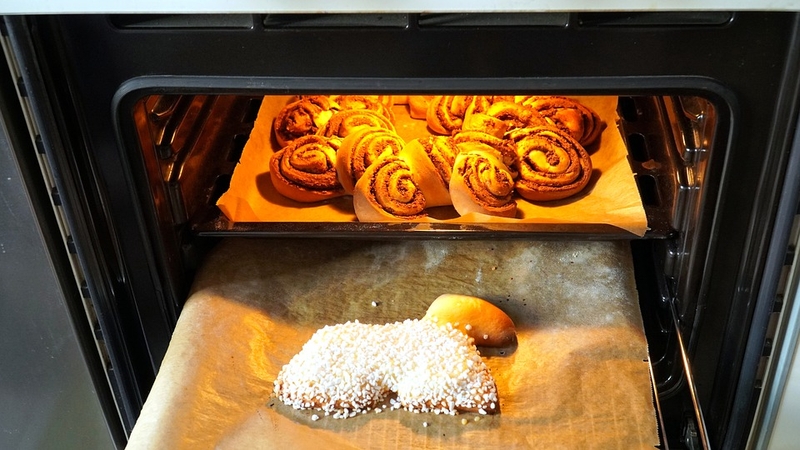 https://hkmb.hktdc.com/en/ODI4Njg3MDk5
Update on Recent Energy Efficiency Rulemakings
The U.S. Department of Energy is considering a number of actions of potential interest to Hong Kong and mainland Chinese exporters of dishwashers, clothes washers, clothes dryers, microwave ovens, commercial and industrial pumps, and various other products.
Certification Provisions for Various Products. The DOE is seeking public input by 5 October on a proposal to amend the certification provisions for ceiling fan light kits, general service incandescent lamps, incandescent reflector lamps, ceiling fans, consumer furnaces and boilers, consumer water heaters, dishwashers, commercial clothes washers, battery chargers and dedicated-purpose pool pumps. The agency is proposing amendments to the certification and reporting provisions for these products and equipment to ensure reporting that is consistent with currently applicable energy conservation standards as well as to ensure the DOE has the information necessary to determine the appropriate classification of products for the application of standards.
The goal of the DOE's certification regulations is to help ensure compliance with all relevant regulations by collecting information about the energy and water use characteristics of covered products and equipment sold in the U.S. Manufacturers of covered products and equipment must submit a certification report before a basic model is distributed in commerce as well as annually thereafter, and also if the basic model is redesigned in such a manner to increase its consumption or decrease its efficiency such that the certified rating is no longer supported by test data. Additionally, manufacturers must report when production of a basic model has ceased and is no longer offered for sale as part of the next annual certification report following such cessation. The DOE requires the manufacturer of any covered product or equipment to establish, maintain and retain the records of certification reports, the underlying test data for all certification testing, and any other testing conducted to satisfy the regulatory requirements until two years after notifying the DOE that a model has been discontinued.
Dishwashers, Clothes Washers and Clothes Dryers. The DOE published two final rules on 30 October 2020 and 16 December 2020 that established product classes for residential dishwashers with a cycle time for the normal cycle of 60 minutes or less, top-loading residential clothes washers and consumer clothes dryers with a cycle time of less than 30 minutes, and front-loading residential clothes washers with a cycle time of less than 45 minutes. The rules resulted in amended energy conservation standards for these short cycle product classes without determining whether the relevant statutory criteria for amending the standards were met. Thus, the DOE is now proposing to revoke these rules because they improperly promulgated standards and to reinstate the prior product classes and applicable standards for these products. The DOE will hold a webinar on this proposal on 23 September and will accept public input through 12 October.
It is worth mentioning that the Natural Resources Defense Council challenged the October 2020 dishwasher rule in court because it arguably created a loophole that "exempts new dishwashers from efficiency standards if they are capable of washing and drying dishes in one hour or less on the 'normal' cycle, a move opposed by environmental groups and appliance manufacturers alike because most of today's dishwashers already offer quick cycles, including some that take less than an hour." In a recent press release, the NRDC welcomed the DOE's move to revoke what it described as an "illegal rule" and a "senseless action" by the Trump administration.
More Time for Input on DOE Process Rule. The DOE on 12 April proposed major revisions to its procedures, interpretations and policies for the consideration of new or revised energy conservation standards and test procedures for consumer products and certain commercial/industrial equipment (known as the Process Rule). After reviewing the input submitted by interested parties, the DOE is proposing additional revisions to the Process Rule and is giving interested parties more time (the deadline for comments has been extended from 23 August to 13 September) to make their views known. The agency has said that these additional proposed revisions are consistent with current DOE practice and would remove unnecessary obstacles to its ability to meet its statutory obligations under the Energy Policy and Conservation Act.
Microwave Ovens. The Energy Policy and Conservation Act prescribes energy conservation standards for various consumer products and certain commercial and industrial equipment, including microwave ovens. This statute also requires the DOE to periodically determine whether more stringent amended standards would result in significant energy savings and be both technologically feasible and economically justified. The agency has initially determined that energy conservation standards for microwave ovens do not need to be amended and will hold a webinar on 13 September and accept public input through 12 October on this proposed determination and the associated analyses and results.
Pumps. The DOE is undertaking an early assessment review to determine whether to amend the energy conservation standards for commercial and industrial pumps. The agency welcomes data and information through 8 September to evaluate whether amended energy conservation standards for these products would result in significant energy savings and be both technologically feasible and economically justified. If the DOE makes an initial determination that a new or amended energy conservation standard would satisfy the applicable statutory criteria or if its analysis is inconclusive, the agency will undertake the preliminary stages of a rulemaking to issue a new or amended energy conservation standard.
Electronics & Electrical Appliances
North America
Mainland China
Hong Kong
USA
Hong Kong