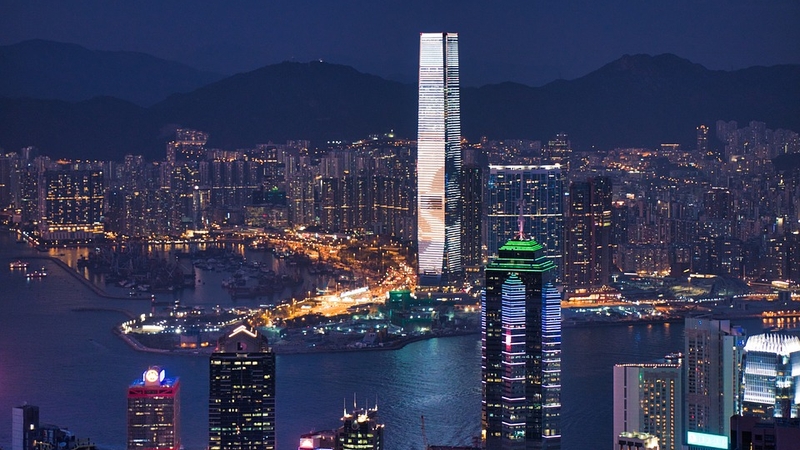 https://hkmb.hktdc.com/en/ODAzNzc4NzUw
U.S. Issues Advisory on "Growing Risks" for Businesses Operating in Hong Kong
The U.S. Departments of Commerce, Homeland Security, State and Treasury on 16 July issued an advisory discussing various risks that businesses operating in Hong Kong should take into consideration. The advisory itself does not impose any new sanctions or restrictions. Rather, the agencies assert that their aim is to "highlight growing risks" associated with actions undertaken by the mainland Chinese government and the Hong Kong government "that could adversely impact U.S. companies that operate in Hong Kong".
The advisory indicates that businesses, individuals and other persons – including academic institutions, research service providers and investors – that operate in Hong Kong or have exposure to sanctioned individuals or entities "should be aware of potential reputational, regulatory, financial, and, in certain instances, legal risks associated with Hong Kong operations." Risks faced by businesses operating in Hong Kong are broken down into five separate categories: (1) risks for businesses following the imposition of the National Security Law, (2) data privacy risks, (3) risks regarding transparency and access to critical business information, (4) risks for businesses with exposure to sanctioned Hong Kong or mainland Chinese entities or individuals, and (5) risks of retaliation by mainland Chinese authorities against companies that comply with sanctions imposed by the U.S. and other countries.
With regard to the first risk, the advisory warns that businesses operating in Hong Kong, as well as individuals and firms conducting business on their behalf, are subject to Hong Kong laws, including the NSL. The advisory states that foreign nationals, including one U.S. citizen, have been arrested under the NSL and that an amendment to immigration law that will become effective on 1 August "could potentially allow Hong Kong authorities to place exit bans on individuals seeking to depart the country, including non-residents."
With regard to the second risk, the advisory claims that businesses face risks associated with electronic surveillance without warrants and the surrender of data to authorities. It states that the NSL introduced a heightened risk of mainland Chinese and Hong Kong authorities using expanded legal authorities to collect data from businesses and individuals in Hong Kong for actions that may violate "national security." The advisory further notes that while Hong Kong maintains a regulatory framework for data privacy that is separate from mainland China's and Hong Kong authorities have traditionally respected data privacy, "the NSL grants Hong Kong law enforcement broad authorities to conduct wiretaps or electronic surveillance on approval of the chief executive, rather than the courts, in national security-related cases." Additionally, U.S. authorities believe mainland China's data policy regime, as is being developed through the Cybersecurity Law, the draft Data Security Law, and the draft Personal Information Protection Law and related regulations, "could be quickly imposed on or passed in Hong Kong."
With regard to the third risk, the advisory cautions that businesses that rely on free and open press may face restricted access to information. Among other things, U.S. authorities argue that Hong Kong authorities have increased pressure on freedom of expression and notably freedom of the press. An example includes changes to the Film Censorship Ordinance that will ostensibly enable the Film Censorship Authority to ban any movies "deemed to be supporting or glorifying acts that could endanger national security."
With regard to the fourth risk, the advisory stresses that individuals and entities should be aware of the potential consequences of certain types of engagement with individuals or entities that have been sanctioned under U.S. law. U.S. individuals and entities are barred from engaging in certain transactions with blocked persons absent a general or specific licence from the Office of Foreign Assets Control or another exemption. The advisory reminds U.S. businesses and other parties that failing to comply with U.S. sanctions can result in civil and criminal penalties under U.S. law.
In addition to the OFAC sanctions, the Bureau of Industry and Security has removed Hong Kong as a separate destination under the Export Administration Regulations, meaning that all items subject to the EAR that are destined for export, re-export or transfer (in-country) to or from Hong Kong are being treated as exports, re-exports or transfers (in-country) to or from mainland China. Exporters should be aware that restrictions that apply for military end-use or military end-user reasons, including military intelligence, now also apply to Hong Kong. In addition, Hong Kong government entities have been placed on the BIS military end-user restricted list, further affirming that Hong Kong is treated in the same way as mainland China.
The advisory adds that the Hong Kong Autonomy Act provides for the imposition of asset-blocking sanctions and visa restrictions on any foreign person that the State Department determines is materially contributing to, has materially contributed to, or attempts to materially contribute to the failure of mainland China to meet its obligations under the Sin0-British Joint Declaration or Hong Kong's Basic Law. Also statutorily required is the imposition of certain sanctions on foreign financial institutions that the Treasury Department determines to knowingly conduct a significant transaction with a foreign person determined to meet the above criteria.
The advisory concludes by describing one last risk that is becoming increasingly relevant, involving potential retaliation by mainland Chinese authorities against companies that comply with sanctions imposed by the U.S. and other countries, including through the enforcement of the Countering Foreign Sanctions Law. According to U.S. authorities, mainland Chinese and Hong Kong authorities may seek to block sanctions imposed by the U.S. or other countries against mainland Chinese citizens or entities and both individuals and companies may face legal repercussions for complying with such sanctions.
For example, the advisory states, the Countering Foreign Sanctions Law enables relevant departments of mainland China's State Council to impose countermeasures against individuals or organisations that directly or indirectly participate in the drafting, decision-making or implementation of discriminatory restrictive measures against mainland Chinese citizens or entities that interfere with mainland China's internal affairs. These countermeasures may include (i) not issuing visas, denying entry, cancelling visas or deportation; (ii) sealing, seizing or freezing movable property, real estate and all other types of property; (iii) prohibiting or restricting relevant transactions, co-operation and other activities with organisations and individuals; and (iv) other necessary measures.
Separately, the Departments of State and Treasury have announced new sanctions under Executive Order 13936 against seven officials who serve as deputy directors of the Liaison Office of the Central People's Government of the Hong Kong Special Administrative Region. These persons have been added to OFAC's Specially Designated Nationals and Blocked Persons List (SDN List); as a result, all property and interests in property subject to U.S. jurisdiction of these individuals are blocked and U.S. persons are generally prohibited from engaging in transactions with them. State contends that the Liaison Office "has repeatedly undermined the high degree of autonomy promised for Hong Kong in the Sino-British Joint declaration."
Hong Kong
Mainland China
North America
USA
Hong Kong