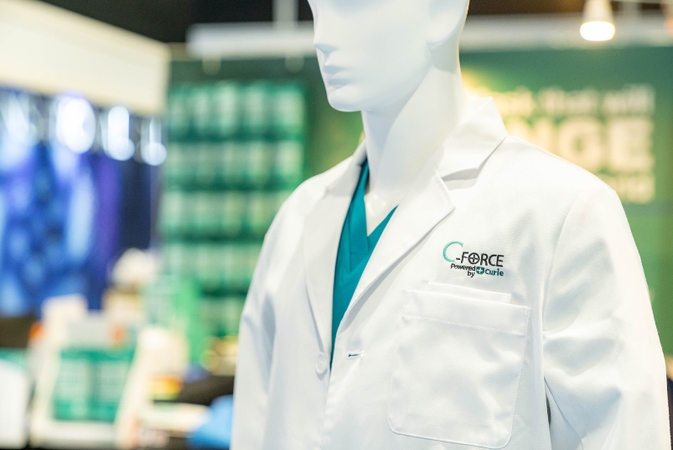 https://hkmb.hktdc.com/en/ODA1NDg0ODE0
Containment Couture: Infection-proofing Fashion
Hong Kong's fashion industry has faced several challenges in recent years, including the ongoing US-China trade frictions and excess production capacity. On top of these, the threat of the coronavirus has dealt a severe blow to trade and investment activities around the globe. Many fashion brands cut or cancelled orders in a bid to stay afloat, and fashion exports plunged in the early stages of the pandemic. Restrictions such as lockdowns, factory shutdowns, and social distancing measures have also disrupted fashion supply chains. Many manufacturers were unable to maintain normal production and thus lost sales. The largely retail-driven fashion industry is one of the sectors hardest hit by the pandemic, after aviation, tourism and hospitality.
Reshaping Value Systems and Consumption Patterns
Consumers have adapted to the pandemic by re-evaluating their priorities, and their values and consumption patterns have undergone marked changes. With more people learning from home, working from home, and seeking entertainment at home, the already thriving internet economy is set to become the mainstream. To understand how these changes will affect the fashion industry, HKTDC Research recently sat down with Paul Chan, Vice Chairman of Hong Kong Apparel Society Ltd and Chief Amazement Officer of Hanin Garment Manufactory Ltd.
"Online shopping platforms such as Taobao and Amazon mainly sold low-price mass market fashion in the past," says Chan. "For leading garment brands, only a small fraction of their overall sales was online. During the pandemic their store-based retail sales plummeted by half and although online sales have doubled, they still cannot regain the lost ground.
"Needless to say, the impact of the pandemic varies across different fashion products. For instance, home clothing and athleisure wear have benefited from the 'stay-at-home economy', whereas the sales of formal wear such as suits and jackets have been hardest hit.
"Some businesses have opted for digital transformation, optimising website interfaces, launching search engine marketing, introducing cloud-based automation technology, or enhancing logistics adaptability. Global retail giant Walmart is a case in point. By integrating its huge network of physical stores with online sales channels, the company managed to provide uninterrupted services to consumers. Sales of products including clothing have surged, and Walmart achieved the second highest sales in the US e-commerce market."
Online-Offline Integration
Fashion industry players expect that online retail will continue to climb in the post-Covid-19 era. An increasing number of consumers are getting used to shopping on social media such as Facebook, Instagram and Douyin, and other novel fashion sales channels such as comprehensive fashion shopping platforms are likely to flourish.
Competition in online sales may be fiercer than in offline sales. Product prices, logistics, and after-sales service in the cyber world are more transparent, so fashion brands and products wishing to stand out from the crowd must find ways to accentuate their advantages and brand value. Online marketing allows fashion brands to reach consumers anytime and anywhere. But they will need to adapt their designs to local tastes, climate and other factors in order to meet the different demands of consumers.
Niche Brands, Small Quantity Orders
The ubiquity of digitalisation has lowered the threshold for building online brands and sales. With the proliferation of social media, new fashion groupings have developed. Fashion industry players can build niche brands targeting specific consumer groups, providing differentiated products and personalised designs.
For instance, the fashion industry used to be characterised by well-defined gender stereotypes. As such, homosexual and transgender people have always found it more difficult to get clothing which can express their gender identity. Chan remarks: "I know of a brand which supplies custom-made fashion to the gay market. The emergence of such niche brands is somewhat related to the 'small quantity order' phenomenon, and is vastly different from the business model of mass production by big brands. These niche brands would not normally keep large amounts of stock and mainly operate in the on-demand mode. In other words, they only start production after receiving an order."
Looking to the future, Chan believes that the fashion industry will move in a more sustainable direction. One strategy is to forge closer ties with key opinion leaders (KOLs) and cyber celebrities, and to collect comprehensive information on consumer choices to help with product development and marketing. As collaboration between stakeholders in the supply chain becomes stronger, the scope for creativity will grow, and digital transformation will progress more rapidly.
Niche brands have attracted a large following and have boosted the segmentation of the fashion industry. This has in turn pressurised the mainstream to change its approach. Chan says: "Our company started adjusting our development strategy three years ago, attaching more importance to developing an online bespoke fashion business characterised by small quantities and short delivery times."
Bespoke Service Reduces Goods Return
The high rate of goods return is a big headache for online business operators. The sales volume of leading fashion brands is huge, so they are more willing to offer free return to customers. Although this 'no questions asked' return policy gives consumers peace of mind, it also encourages undesirable shopping habits.
Chan says: "Some online shoppers will order a product in three different colours and three different sizes for fitting. It is likely that eight of the nine items will be returned. To handle such an enormous quantity of returned goods, the supplier has to devote human and financial resources to sort and re-package the products. Alternatively, the products are thrown away, which causes huge waste and environmental pollution. For medium, small and micro-sized enterprises, sorting out and re-packaging returned goods is a tedious task. They must also keep a large amount of packaging materials and product labels in store. As bespoke fashion develops into a mainstream trend, it is likely that the return of goods by consumers will be discouraged by brands big and small. A tighter goods return policy will soon be put in place."
Emerging Trends Post-Covid
Chan points out that as the world enters the post-Covid-19 era, three issues are hot topics for discussion among fashion industry players. "First, people are worried whether the global economy will enter a new round of recession, which will inevitably weaken consumer confidence and purchasing power. Second, the problem of returned goods in online sales is causing huge wastage, and there is concern in the trade as to whether this business model can be sustained. Lastly and most importantly, when will the coronavirus pandemic come to an end?
"In the face of all these uncertainties, the trade is developing towards bespoke fashion. With the help of advanced information technology, industry players can collect more consumer-related data than before, and develop personalised products more rapidly and more precisely."
For many years, the "make first, sell later" business model dominated the fashion industry, but the model is increasingly moving towards "sell first, make later". With small order quantities and customisation, fashion manufacturers and brands will have more flexibility and can minimise such risks as using the wrong materials or making the wrong market forecasts. Chan says: "In the days to come, garment manufacturers will have to keep abreast of such market development trends as 'manufacturing on demand', 'no minimum order size' and 'zero inventory'. They will have to adjust the conventional garment manufacturing cycle, expedite the process from design to production, and significantly shorten the lead time between order placement and product delivery from eight to 10 months to less than four months.
"In order to catch up with these megatrends, the fashion industry must strengthen the connection between online bespoke order placing platforms and the smart factory, so that the designer can submit the design to the customer for approval within the shortest possible time and then arrange for production in the factory. The main characteristic of this model is doing away with any intermediary. The online platform adopts a 'direct-to-consumer' model, dealing directly with the consumer and the factory during the entire transaction and production process, reducing transportation time and cost incurred by warehousing. The logistics supply chain would also switch from container transportation by sea to courier by air.
"Traditional garment manufacturers can continue to use most of their machinery, but they must adjust the configuration of their production lines and processes to handle small quantity orders. Take heat press machines for T-shirts as an example. These machines can print several T-shirts in one go. But now they will have to be re-calibrated to print a small number of or even a single bespoke T-shirt at a time. The scale of garment factories may become smaller and their operation will switch from mass production to the provision of a flexible and fast bespoke service. At the same time, manufacturers will need to upgrade or replace their existing installations to expand automation and digital manufacturing in order to stay afloat in the fast changing online shopping world."
China is the largest online shopping market in the world. Online sales are on a par with store-based retail. The structure of its supply chain has also been successfully transformed to embrace the 'small quantity orders in large volumes' characteristic of e-commerce. Hong Kong, as the most internationalised city in China, has close business links with the rest of the world and serves as an important platform for China to promote the e-commerce model and associated technologies to the world.
Chan adds: "Social media and social marketing have become a part of modern life. Meanwhile, KOLs have gradually become an important tool for businesses to create brand effect or value. KOLs who have won the attention and trust of social media participants can empower a brand. Fashion brands must take advantage of this trend to convert the attention attracted by these KOLs to sales of their products."
New Product, New Direction
The wave of digitalisation amidst the pandemic has made a positive impact on the sustainable development of the fashion industry. In view of the people's rising awareness of public health, many fashion companies in Hong Kong are seizing the opportunity to enhance their production of infection-proofing products.
Chan says: In addition to producing surgical masks, applying anti-bacterial and anti-virus coatings to textiles for protective garments is an important focus for R&D. For instance, Hanin Garment Manufactory has been collaborating with local scientists to develop and produce a positively charged coating. Bacteria and viruses carry strong negative charge; by spraying this positively charged coating on garments, the protein shell of bacteria and viruses can be cracked. The main difference between producing masks and producing fashion is that the materials used for masks are standardised while the fashion industry uses thousands of different fabrics. We have been devoting a lot of time and resources to studying the application of this coating to different materials. Our coating has undergone tests using 50 different kinds of washing powder on the market. After the fabric has been washed 60 to 100 times, the surface coating can still retain over 99% of its protective efficacy. To apply this infection-proofing to protective garments for staff in the local medical and hairdressing sectors as soon as possible, we are adding a coating to the surface of clothing. However, we believe a breakthrough will be made very soon which will enable us to integrate it into the fabrics or yarns."
Chan remarks that Hong Kong tops the world league in R&D for the clothing and textiles industries. In particular, The Hong Kong Polytechnic University (PolyU) Faculty of Applied Science and Textiles is highly acclaimed in the international garment industry. Many Hong Kong fashion industry players pay close attention to the latest developments and technological trends. They also apply the R&D findings of local scientific research institutions such as The Hong Kong Research Institute of Textiles and Apparel (HKRITA) and Hong Kong PolyU to garment production. Having gone through the SARS epidemic in 2003, Hong Kong people's public health awareness is generally higher than that in other advanced cities. That explains why as Covid-19 sweeps through the world, the R&D and application of infection-proofing garments in Hong Kong is faster and more advanced than the rest of the world.
Garments, Textiles & Accessories