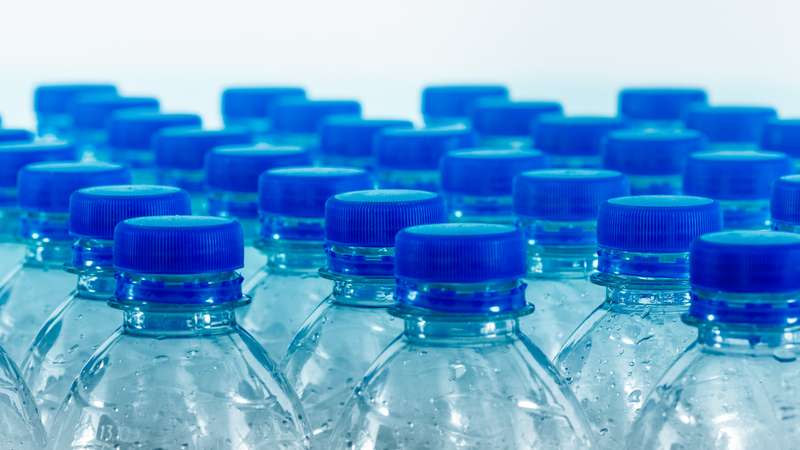 https://hkmb.hktdc.com/en/NzkyMzgyMzM2
EU Rules Regulating Single-use Plastic Products: Entry into Effect
EU Member States were required to bring into force the laws, regulations and administrative provisions necessary to comply with Directive 2019/904 on single-use plastics by 3 July 2021. The Directive, which was published in 2019, is also known as the single-use plastics (SUP) Directive. The SUP Directive is set to have a major impact on the future of the EU plastics market, as it imposes a range of obligations on manufacturers and importers of plastic products that are intended to be used once and then thrown away. It is important for Hong Kong sellers to keep track of Member States' implementation of the rules, as their businesses may be affected both immediately and over the coming years. 
The objective of the SUP Directive is to reduce the consumption of throwaway plastic products and to encourage the use of alternatives as well as recycling. The objective is intended to be achieved by measures ranging from outright bans on certain products, to consumption reduction measures, extended producer responsibility obligations, product design requirements, labelling, and/or awareness-raising measures in the case of several others. As a consequence, producers will be subject to significant additional costs even for products which they can continue to market to consumers. As further explained below, whether and to what extent the consumption of a product will have to be reduced or other types of measures will have to be taken depends on which parts of the Directive's Annex a product is listed in. 
The scope of the Directive is limited to products which fall within the definition of "single-use plastic products" (SUPs). This definition covers products made either wholly or partly from plastic. Whether a product is classified as "single-use" depends on whether the product's design suggests that the product can be re-filled and/or is intended for use more than once. 
Hong Kong sellers may like to keep in mind the single-use products that fall within the Directive's ambit. They are: 
Beverage containers (including bottles) with a capacity of up to three litres;
Cups for beverages, including their covers and lids;
Food containers;
Packets and wrappers intended for food;
Plates, cutlery (forks, knives, spoons, chopsticks), straws and beverage stirrers;
Cotton bud sticks;
Plastic carrier bags;
Certain sanitary products and wet wipes;
Balloons and balloon sticks;
Tobacco products and filters. 
In the Annex to the Directive, the products are sorted into different parts (from A to G), depending on the measures they are subject to. Each measure also falls under a different legal provision in the main body of the Directive. The type and scope of the different measures can thus be summarised as follows: 
Part A – consumption reduction measures (Article 4): These apply to single-use food containers and cups for beverages. Member States must impose consumption reduction measures which achieve a measurable quantitative reduction in the consumption of these products. These measures must be "ambitious and sustained", but the type of measures is at the discretion of the Member States. The reduction is to be achieved by 2026 compared to 2022 levels. 
Part B – prohibition of sales (Article 5): This prohibition applies to cutlery, plates, beverage stirrers, straws, balloon sticks and cotton bud sticks. The prohibition is required to be triggered EU-wide on 3 July 2021. The prohibition also applies to cups, food and beverage containers made from expanded polystyrene. In addition, Article 5 bans sales of products made from oxo-degradable plastics. 
Part C – product requirements (Article 6): Beverage containers with a capacity of up to three litres must be designed to ensure that caps remain attached to the container during and after use by 2024. Furthermore, polyethylene terephthalate (PET) bottles must contain at least 25% recycled plastic by 2025 and all single-use plastic bottles must contain at least 30% recycled plastic by 2030. 
Part E – extended producer responsibility (EPR) (Article 8): Food containers, beverage containers with a capacity of up to three litres, cups, packets and wrappers, tobacco products, balloons, wet wipes, and plastic bags are all covered by EPR. EPR requires producers to take responsibility for the waste management of these products by 31 December 2024. For tobacco products with filters and filters marketed for use in combination with tobacco products, EPR is set to begin by 5 January 2023. 
Part F – separate collection (Article 9): 77% of all bottles with a capacity of up to three litres sold in the same year must be collected by 2025, and 90% by 2029. 
Part G – awareness-raising (Article 10): EPR will also include costs of measures that Member States will have to take to inform the public of the availability of reusable alternatives, re-use systems, and waste management options, as well as information on the impact of littering. 
Hong Kong sellers may find it useful to know that on 7 June 2021, the European Commission published Guidelines in the EU Official Journal clarifying and interpreting the product scope of regulated plastics under the 2019 SUP Directive.