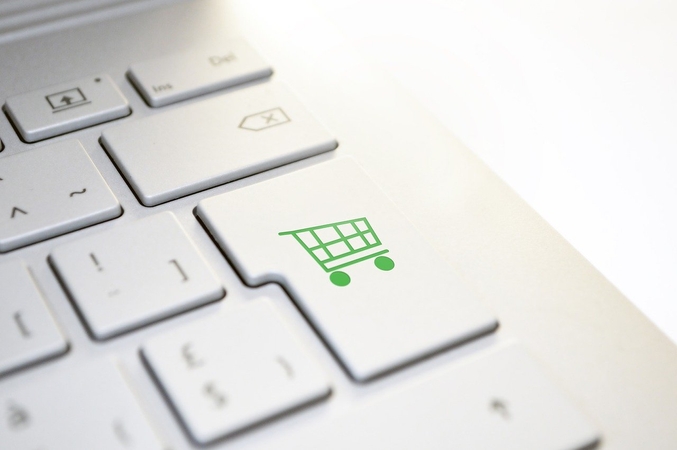 https://hkmb.hktdc.com/en/Nzk4NDE5MDAx
Proposal Issued for a New EU Product Safety Regulation, Taking into Account Online Sales and Marketplaces
On 30 June 2021, the European Commission tabled a major revision to the consumer product safety rules in the form of a proposal for an EU Regulation. The future Regulation, once adopted into law, will replace the existing General Product Safety Directive (2001/95/EC). The proposed Regulation lays down essential rules on the safety of consumer products that are placed or made available on the EU market, including by online sellers via online marketplaces. 
The proposal points out that the future Regulation is to apply to product sectors for which there are no specific provisions already regulating their safety. Toys are an example of a sector already covered by EU law (i.e., Directive 2009/48/EU on the safety of toys), while furniture, different types of sports equipment, bicycles and bed mattresses are examples of thus far uncovered sectors. Where products are subject to specific safety requirements imposed by EU law, the Regulation would only apply insofar as there are aspects and risks not covered by those requirements. 
The proposed Regulation is expressly intended to apply to (unsafe) goods purchased via online marketplaces. Hong Kong sellers should bear in mind that products offered for sale online or through other means of distance sales will be deemed to be made available on the EU market if the offer is targeted at consumers in the EU. An offer for sale will be considered to be so targeted if the relevant economic operator directs, by any means, its activities to any Member State. The use of an official language or currency of the Member States, a domain name registered in one of the Member States, and the geographical areas to which the products can be dispatched are all factors to be taken into account when determining whether EU consumers are being targeted. 
The proposed Regulation will also evaluate whether a product is "safe" by taking into account a number of characteristics. These can include the characteristics of the product, including its design, technical features, composition, packaging, and (if relevant) any instructions for assembly, installation or maintenance. 
For certain categories of products, i.e., those that are susceptible to bearing a serious risk to the health and safety of consumers, for example based on accidents registered in the so-called "Safety Business Gateway" the Commission may require sellers to establish or adhere to a system of traceability. The system of traceability will consist of collecting and storing data which enables the identification of the product, of its components, or of the economic operators involved in its supply chain. 
In the case of sales made online, the product offer must clearly and visibly indicate at least the following information: the details of the manufacturer, as well as the postal or e-address at which they can be contacted; if the manufacturer is not established in the EU, then the name, address, telephone number and e-address of a "responsible" person that must be established in the EU; information to identify the product including its type and, when available, batch or serial number and any other product identifier; and any warning or safety information that is to be affixed on the product or to accompany it, in a language which can be easily understood by consumers.
Apart from online sales, the future Regulation specifies obligations of online marketplaces (examples of which are Amazon and eBay) related to product safety. Among other things, online marketplaces will have to establish a single contact point allowing for direct communication with Member States' market surveillance authorities in relation to product safety issues, in particular for orders concerning offers of dangerous products. Furthermore, online marketplaces will need to register with the European Commission's Safety Gate portal and indicate on the portal the information concerning their single contact point. Market surveillance authorities of Member States will also be given enhanced powers over such marketplaces, e.g., to order an online marketplace to remove specific illegal content referring to a dangerous product from its online interface, to disable access to it or to display an explicit warning to end users when they access it.
The future Regulation will also enhance use by Member States and the Commission of the Safety Gate rapid alert system (formerly known as RAPEX). This portal is regularly updated so that national authorities throughout the EU as well as the general public can be kept informed of dangerous products on the market over which corrective measures (such as withdrawals or recalls) have been taken or ordered. Under current EU product safety law, the portal is notified in relation to products that present a serious risk to the health and safety of consumers. This generally includes chemical risks, electric shocks, burns, risk of choking, or inhalation of toxic fumes. Under the future Regulation, however, Member States must notify corrective measures taken by their authorities or by economic operators to the Safety Gate for products "presenting a risk to the health and safety of consumers" as well as for products presenting a serious risk.
The proposed Regulation will have to go through the EU's ordinary legislative procedure ending in its co-adoption by the European Parliament and the Council of Member States. According to the draft of the Regulation, once the Regulation is published in the Official Journal it will enter into force 20 days later, and then begin to apply EU-wide six months thereafter. Being a regulation rather than a directive, it does not have to be transposed into national law before being applied. EU regulations are directly applicable and binding in their entirety.
The European Commission has provided a feedback period that will end on 2 September 2021. Hong Kong sellers or parties in their supply chain can comment on the revision of the EU's product safety legislation during this period, should they wish to do so.