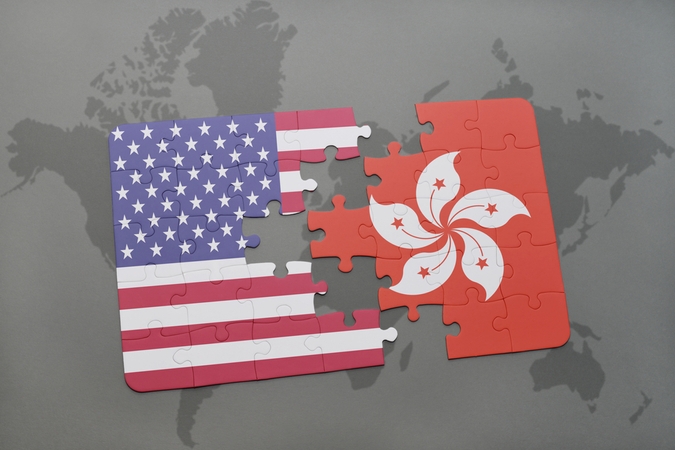 https://hkmb.hktdc.com/en/Nzk0OTc1MjQ0
U.S. Maintains Current Policy Towards Hong Kong
As expected, President Biden issued an administrative order on 7 July 2021 continuing for an additional year the national emergency declared by President Trump with respect to Hong Kong via executive order dated 14 July 2020. 
EO 13936 of 14 July 2020 took various actions pursuant to the International Emergency Economic Powers Act to implement a previous determination that Hong Kong was no longer sufficiently autonomous to justify differential treatment in relation to mainland China. That EO suspended the application of section 201(a) of the United States-Hong Kong Policy Act of 1992 with respect to various U.S. statutes, including the Arms Export Control Act, the Export Control Reform Act of 2018, 19 U.S.C. 1304 related to the marking of imported articles and containers, and section 103 of the Immigration Act of 1990 related to separate treatment of Hong Kong for purposes for numerical limitations on immigration from foreign states. 
The administrative order dated 7 July 2021 justifies the extension of the national emergency by asserting that the situation with respect to Hong Kong, including recent actions taken by mainland China to undermine Hong Kong's autonomy, "continues to pose an unusual and extraordinary threat to the national security, foreign policy, and economy of the United States." 
Among other things, the extension of this measure means that U.S. Customs and Border Protection will continue to require all goods originating in Hong Kong to be marked to indicate "China" as their country of origin. In addition, Hong Kong will continue to be treated as if it were part of mainland China for purposes of U.S. export controls. 
Hong Kong
Mainland China
North America
USA
Hong Kong