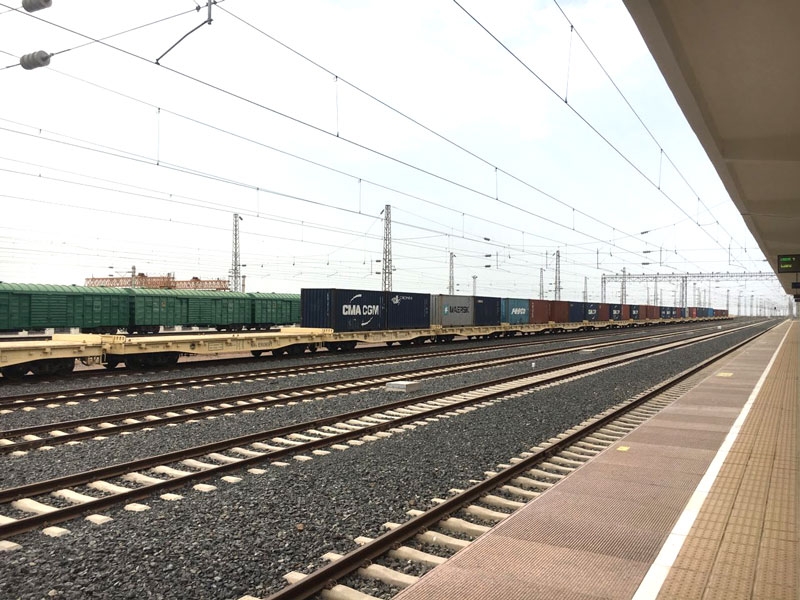 https://hkmb.hktdc.com/en/Nzg3MjUzODI4
NIGERIA: New Lagos-Ibadan Railway Opens to Freight, Offering Improved Cargo Flows
A railway connecting Lagos, Nigeria's most populous city, with Ibadan, its third most populous, is now open for both freight and passenger business. The new service should radically improve the flow of goods between the two cities, the economic corridor in between, and Lagos' Apapa port complex. 
The Chinese-backed railway, which is 157 km long, with a 6.5 km extension to Apapa port, became fully operational on 15 June 2021. It connects Lagos, Ogun and Oyo, the three major states in south-west Nigeria, and uses trains with potential speeds of up to 150 km/h. The US$1.5 billion, four-year project was funded by the Export-Import Bank of China and built by the China Civil Engineering Construction Corporation. 
The new line should substantially reduce the time and money lost to persistent traffic gridlock at the seaports in Lagos, where roads are regularly clogged with hundreds of trucks and tankers queuing to gain access to the port. Exacerbating the congestion is the large number of checkpoints that road haulage must contend with – within the Apapa and TinCan Port axis there are over thirty checkpoints. According to Aliko Dangote, President of Dangote Group, West Africa's largest conglomerate, Nigeria is losing about NGN140 billion (US$341 million) weekly to traffic gridlock on Apapa ports access roads.
For importers operating in the landlocked countries that border Nigeria, using Lagos' ports will also become much more viable, according to Jonathan Nicol, President of the Shippers Association of Lagos State. Speaking at the official inauguration of the railway on 10 June, Nicol said that the railway establishes an end-to-end logistic supply chain with goods now transported by rail directly from the Apapa port quayside straight to the Inland Container Depot in Ibadan. From there they can be distributed efficiently to other parts of the country and beyond.