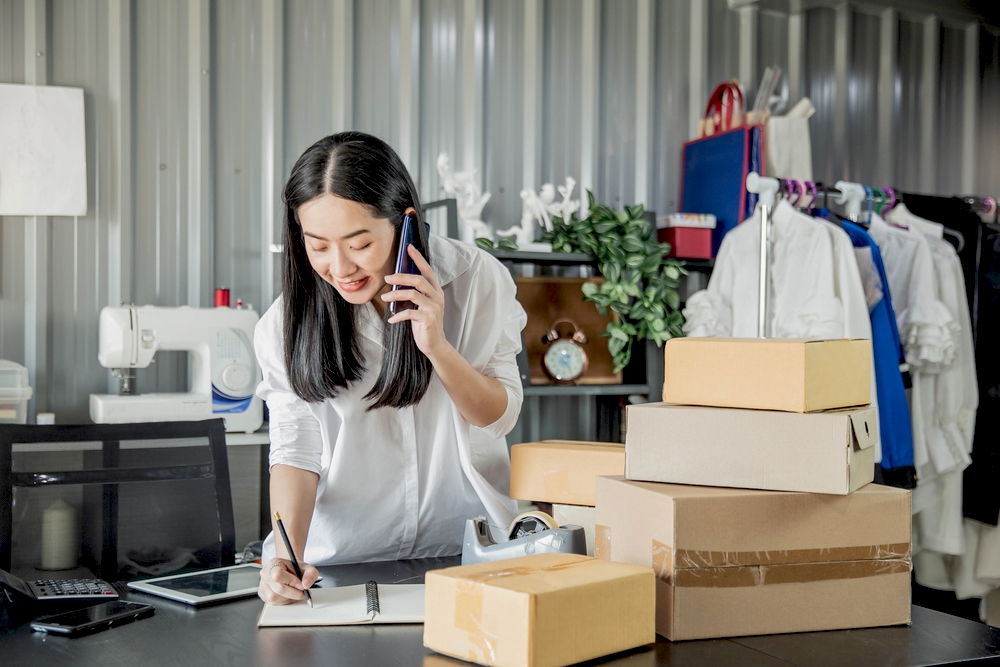 https://hkmb.hktdc.com/en/NzcwOTc3OTEz
ASEAN E-commerce: Developing Successful Strategies
Melissa Ho
The Covid-19 pandemic has materially accelerated a shift towards online lifestyles. ASEAN's e-commerce market holds great potential for growth, as more industry players enter the space to provide a greater variety of products, and consumers embrace the convenience of online shopping. This article will assess the region's dynamic e-commerce ecosystem and provide practical tips for businesses looking to secure success in the markets.
Marketplaces: A Good Starting Point
To enter the e-commerce market, businesses can choose to sell on marketplaces or develop their own websites for online sales. In the battle of the two options, marketplaces are a great starting point for e-commerce beginners and small business sellers. Sellers can leverage on the brand recognition and ease of setup that marketplaces have built in the online sales world. ASEAN consumers are familiar with regional players such as Lazada and Shopee, and these platforms can attract more traffic compared to an independent e-commerce website.
Sellers can easily set up a storefront on the marketplaces and enjoy benefits of payment processing, marketing and advertising, and even warehousing and delivery support in a fraction of time of sourcing and arranging these services on their own. In addition, marketplaces offer translation services that would be useful when reaching consumers in ASEAN, a linguistically diverse region, with different official languages such as Thai, Vietnamese and Bahasa Indonesia. To communicate effectively with local consumers, it is important to translate the descriptions of products into local languages, and this is where marketplaces can offer a helping hand.
However, it is equally important to understand the costs involved when doing business on marketplaces. Commission fees are usually charged for successful transactions or completed orders on the platforms. For example, Shopee charges 2% commission on sellers with over 100 completed orders since they joined; while Lazada charges a certain percentage of commission based on the product category, ranging from 3% to 5%. Other charges, such as transaction fees and payment withdrawal fees, may also be incurred.
Looking to help Hong Kong SMEs tap into the ASEAN market, Shopee set up an office in the city last year. The company has a presence in six ASEAN countries, namely, Thailand, Vietnam, Singapore, Malaysia, Indonesia and the Philippines. Sellers simply need to ship the products to Shopee's warehouse in Hong Kong after receiving customer's order, and Shopee will assist the merchants on the remaining procedures, including customs clearance, logistics and last-mile delivery.
Taxation and Regulatory Environment
In order to penetrate the ASEAN e-commerce market more effectively, it would be useful to familiarise with individual countries' rules and regulations, for example, import duties and taxes, along with their de minimis value. The de minimis value refers to the value threshold where fewer or no taxes are charged on the shipments. The threshold is dependent on the total value of the shipped goods, including product value, shipping fees and insurance costs. For cross-border e-commerce businesses, a higher threshold is beneficial because it means that there is a greater leeway for taxes and customs duties exemption when selling overseas.
Among the ASEAN countries, Singapore stands out as an attractive e-commerce market with a high de minimis rate of SGD 400 (around US$300) and minimal import duties and taxes. For shipment value over SGD 400, businesses will need to pay goods and services tax (GST) of 7% while no import duties are collected except for restricted goods, such as liquors and tobacco products. In comparison, Indonesia has the lowest threshold of US$3 per shipment for all imported goods shipped on a B2C basis, which was largely revised downwards from US$75 in early 2020. Items that exceed US$3 are liable for import duties and taxes based on different product categories.
Payment Preferences
With different level of technology penetration, consumers in individual ASEAN countries have different preferences for e-commerce payment methods. With the exception of Singapore, where 75% of online purchases are paid by credit or debit card, card penetration in other ASEAN countries remains relatively low. In the Philippines, old habits are hard to break despite rapid digitalisation, and cash remains the preferred way of paying for online purchases, while Malaysian consumers favour bank transfer apps.
In a highly competitive e-commerce market, being able to support various payment methods, especially cash on delivery (COD), provides merchants with a competitive edge to distinguish themselves from their competitors. Businesses looking to enter the market via marketplaces should take note of the payment channels offered by those platforms and carefully select the most suitable one based on the preferences of their target customers. In particular for COD payment option, businesses should also make sure that the marketplace platform or freight company are credible and reliable to collect money on their behalf.
​​​​​​​Logistics Costs and Efficiency
When engaging in cross-border e-commerce, it is crucial to evaluate the time and cost incurred when moving goods from the seller to the hands of consumer. In ASEAN, logistic costs and efficiency vary between different member countries, mainly due to differences in the transport infrastructure development and customs clearance processes. The table below outlines the time and cost associated with the logistical process of selected ASEAN countries being the importing countries. Singapore remains the most efficient among other countries in the region, with both the shortest time for border and documentary compliance while having the lowest associated cost. Businesses selling to ASEAN should be mindful of the required time and cost in individual countries when complying with documentary requirements, customs clearance and inspection procedures.



Singapore

Malaysia

Thailand

Vietnam

Philippines

Indonesia

Border compliance

Time to import (hours)

33

36

50

56

120

80

Cost to import (USD)

220

213

233

373

690

384

Documentary compliance

Time to import (hours)

3

7

4

76

96

106

Cost to import (USD)

40

60

43

183

68

160

Total

Time to import (hours)

36

43

54

132

216

186

Cost to import (USD)

260

273

276

556

758

544
Source: World Bank's Ease of Doing Business 2020
Last-mile delivery remains a major obstacle in some ASEAN countries with less developed logistics infrastructure, such as Indonesia. The country's unique archipelagic makeup of 17,000 islands, making it more challenging for e-retailers to operate across the country as goods cannot be transported via land alone. A multi-model system, using both land and sea transport as well as warehouses, is needed to reach remote areas and this results in high logistic costs. Indonesia's underdeveloped address system with inaccurate maps and unclear door/house number also often leads to late deliveries or goods being delivered to the wrong address.
Indeed, a survey[1] found that about one in three consumers in the region are unhappy with the delivery service for their online purchases. Most complaints relate to late delivery, transit times not meeting expectations and poor customer service from logistics carriers. ASEAN consumers are becoming increasingly demanding about the post-purchase delivery process. In order to provide better online shopping experiences, businesses should look for marketplaces or logistics carriers which can provide higher transparency about the delivery status and engage in more proactive communication and updates while parcels are in transit.
Marketing and Selling on Social Media Platforms
ASEAN consumers are avid social media users, with consumers in the Philippines, Indonesia and Malaysia spending a significant amount of time on social media platforms.[2] Not only do they go on social media platforms for news content or entertainment, they also make use of social media to research information on brands and products for future purchases. Social media clearly has an upper hand when businesses are looking to interact with ASEAN consumers, and it is a useful tool for marketing and customer service.
There is also an increasing appetite for shopping on social media platforms, accelerated by the growing digital usage as well as the global pandemic. The volume of social commerce orders more than doubled in the first half of 2020, while gross merchandise value (GMV) grew three-fold, compared to the same period in the previous year.[3] In particular, live selling has gained popularity among e-retailers to connect with consumers amid the pandemic, especially in Singapore and Vietnam. Livestreaming allows brands and retailers to have a deeper, more direct, and real-time communications with customers, besides being simply a sales channel.
Facebook and Instagram are among the most popular social media networks in ASEAN. Social media platforms like these two have been adding new capabilities to support social commerce, and retailers are encouraged to make good use of them to create more interactive and seamless shopping experiences.
---
[1] Survey conducted by Parcel Platform and iPrice Group in 2019
[2] We Are Social, Digital 2021 report
[3] iKala, The Rise of Social Commerce in Southeast Asia (2020)
ASEAN
Southeast Asia
Malaysia
Viet Nam
Thailand
Philippines
Indonesia
Cambodia
Myanmar
Brunei Darussalam
Laos