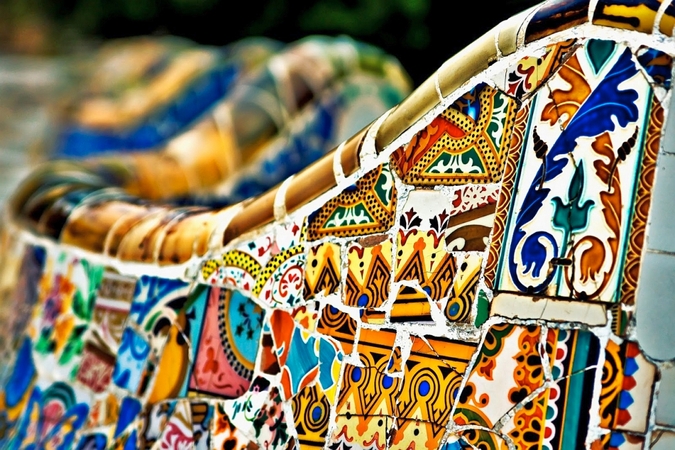 https://hkmb.hktdc.com/en/Nzc1MTMzNzEw
Post-Covid Prospects: Spain
Louis Chan
Spain registered its first Covid-19 case at the Virgen del Rocío hospital in Seville on 25 February 2020. The subsequent stay-at-home orders, restrictions and travel bans put in place plunged the EU's fourth-largest economy into an unprecedented recession. The country is second only to France on the World Tourism Organization's list of most visited countries, with some 84 million visitors in 2019. The tourism and hospitality sector was severely disrupted by the virus outbreak and is not expected to return to normal until 2022. After the first year of the global pandemic Spain posted the biggest GDP slump in Europe, down 10.8%. 

The vaccination roll-out improved after a rocky start with more than 33 million doses had been administered in mid-June 2021. The easing of widespread shelter-in-place restrictions may allow the virus-battered Spanish economy to make a strong comeback despite concerns over the risks posed by coronavirus variants.
Short-term relief measures to preserve jobs and support businesses will be supplemented by new EU funding instruments, notably Next Generation EU. With up to €140 billion in grants and loans available to Spain over the 2021-2026 period, it is believed this will give fresh impetus to the transformation of the country's economy. The country developed rapidly when it joined the European Community in 1986, and a similar resurgence is hoped for, with a focus on sustainability and digitalisation. GDP is predicted to grow by 5.9% in 2021 and 6.8% in 2022. 
Louis Chan, Assistant Principal Economist (Global Research) at HKTDC, sat down with Cristina Teijelo, Spain's Senior Trade Commissioner and Deputy Consul-General (Economic and Commercial) in Hong Kong and Macao, to discover how Spain and its businesses are readying themselves to work with their Hong Kong partners to grow and thrive in Asia in the post-Covid future.
Chan: How is the vaccination programme progressing in Spain? Do you have a timetable or a roadmap to indicate when the majority of the population will be vaccinated? 
Teijelo: Spain's vaccination strategy is aligned with the EU recommendations, with the Spanish Agency of Medicines and Medical Devices (AEMPS) taking charge of the purchase and distribution of vaccines in the country's 17 autonomous regions (comunidades autónomas) and 50 provinces (provincias).
The nation's vaccination programme picked up speed once early vaccine manufacturing, shipping and distribution glitches across Europe had been fixed. With an expanded weekly vaccination capacity of 3.5 million people, more than 45% of the population (21.5 million people out of a total 46.7 million) had received at least one dose by 15 June 2021, while 27% (or 12.8 million) had been fully inoculated. We aim to fully vaccinate 25 million people by the week of 19 July, and we are optimistic that we will have 70% of the adult population immunised by the end of August. 


Chan: What is the near- to medium-term outlook for Spain's major industries and trade, in view of the government support that is being provided during the pandemic? When are you expecting the vaccine-boosted recovery to kick in? 
Teijelo: The scale of Covid's impact on the global economy has been significant and unprecedented, demanding a bold and timely response. A relief package with direct budgetary support and liquidity measures amounting to 20.5% of GDP has therefore been put in place by the Spanish government to mitigate the immediate damage to our economy. This should lay a solid foundation for a rebound from the sharp contraction in GDP in 2020. We expect to see a strong comeback in 2021 and 2022, with economic growth rates of some 6-7%, the highest among the advanced economies, according to the IMF's latest estimates. 
The Spanish government's recovery plan is structured around four key areas: digital transformation, sustainability, gender equality and inclusion. We will leverage resources from the EU's Next Generation EU funding instrument via the so-called "España Puede ["Spain Can"] Recovery, Transformation and Resilience Plan" which aspires to see €140bn worth of public investment, with the potential to mobilise another €500bn from the private sector. In addition to providing a rescue plan for Spain's GDP recovery by the end of 2022, the package of 170 reforms will help modernise the nation's industrial structure and add to the long-term growth potential by as much as 2% of GDP. 
Since 7 June, Spain has reopened its borders and welcomed vaccinated visitors, including those from Hong Kong, a measure that complements the EU-wide agreement reached with regard to the implementation of the EU Digital Covid Certificates by 1 July. This will allow EU citizens who have been fully vaccinated, recovered from an earlier infection or tested negative to freely circulate within the Union. These are important steps in terms of allowing Member States, including Spain, to alleviate the burden the pandemic has placed on such important industries as tourism, hospitality, accommodation and retail.


Chan: The Covid-19 outbreak has seen many businesses turn to e-commerce, whilst people have learnt to work, study, and exercise at home. What can you tell us of the digital transformation that has taken place in Spain since the onset of the pandemic? How might these behavioural changes affect the consumer and industrial landscape in Spain post-pandemic? 
Teijelo: Spain's digital journey commenced well before the pandemic and has increased pace in recent years. According to the European Commission, Spain ranks high in the EU with regard to a number of selected digitalisation indicators, with 95.4% of households having access to internet at home and 93.2% of the population regarding themselves as regular internet users. Our fibre connection network is the largest in Europe and our mobile network is among the most advanced, with 80% of our population enjoying a 5G connection. 
The coronavirus pandemic has accelerated the process of digital transformation in Spain, with digital audio-visual services teleworking and the digitalisation of education all receiving a major boost. Despite last year's unusually high demand peaks, our highly-developed telecommunications network proved its resilience by operating at full capacity in a reliable, stable and secure manner. This asset represents a major competitive advantage for Spain in the New Normal. 
In parallel with the spread of the pandemic, the disruption of international value chains and the restrictions on movement and social distancing measures, Spain registered a surge in online sales of 5.6% in value terms during the first half of 2020 compared to the same period of 2019. This coincided with the lockdown and came in spite of the sharp contraction of the economy overall. The percentage of companies selling online also grew from 19% to 25.4% in 2020, while 54% of Spanish consumers ordered goods and services online. 
In addition to shopping online, two-thirds of the population used eGovernment services in 2020. More than 70% of Spaniards used online banking services on a regular basis and more than 40% made medical appointments via the internet – the second highest rate across the EU. 
The need to urgently address the digital transition in line with the European Digital Strategy has also been highlighted, and the "Spain Digital 2025 Agenda" was presented on 23 Jul 2020. The Agenda aims to provide digital access and skills to society as a whole and to promote the digitalisation of business – in particular SMEs and start-ups – as well as industry, and R&D. The Agenda calls for an investment of €11 billion between 2021 and 2023. 
Spain is well positioned to exploit opportunities arising from the New Normal. For instance, with an effective multimodal logistics network supported by 50 airports (most with direct international connections), the EU's largest network of highways and freeways, the world's third most extensive high-speed rail network and 46 seaports (including 4 major European ports, namely Algeciras, Valencia, Barcelona and Bilbao), Spain is a ready partner for international traders and logistics players servicing the Asia-Europe trade routes. 
​​​​​​​
Chan: Global trade and investment were weakened by the pandemic with many travel and business plans shelved or postponed last year. Looking forward to 2021 and beyond, what do you see as the most promising sectors or areas for Spain-HK collaboration? 
Teijelo: We recommend that Spanish companies looking for business opportunities abroad should consider Hong Kong as a hub for selling to mainland China and the greater Asian region via a cross-border e-commerce format. Potential opportunities can be effectively explored using upgraded business-to-business (B2B) sourcing platforms, such as HKTDC's Online Marketplace, and their high-quality databases and comprehensive know-how. 
Tapping into the sophisticated and competitive local consumer market in Hong Kong, the mainland and the rest of Asia is definitely a challenge for Spanish SMEs and start-ups and one that can be facilitated by using online distribution channels. The leading local platform, HKTVMall, more than doubled its revenue in 2020, a clear sign of an accelerated behavioural change among local consumers. Our companies have to consider these dynamics when approaching the market. In our opinion, groceries, beauty and health, houseware and mother and baby products are the most promising categories for Spanish companies. 
Apart from selling online, we also see great potential in the offline market as the future is without doubt omni-channel. Spain regards itself as a "Food Nation", and so we envisage more Spanish food and beverages making inroads into the Asian market via supermarkets, specialised stores and the hospitality sector. Our wines, beers, cheeses, fruit, meat and seafood are particularly valued. Meanwhile, thanks to the increasing incomes and sophistication of Asian consumers, Spanish consumer goods such as jewellery, home furnishings and iconic fashion brands specialising in leather goods, clothing, perfumes and other fashion accessories, for both the luxury and mass-market segments, will also likely increase their brick-and-mortar retail businesses. 
There are also opportunities for Spain-Hong Kong collaboration in the fields of innovation and sustainability. For instance, Valencia-based Jeanologia, a leader in the transformation of the textile industry worldwide using technologies that enhance productivity, reduce water and energy consumption and eliminate damaging emissions and waste, has recently opened a 350m2 innovation hub in Hong Kong. This will serve as a miniature factory for eco-efficient jeans production finishing and as a centre to share know-how through the training of local companies. 
Another example is Papel Aralar, a global pioneer in the paper-making industry, which, in recent years, has been undergoing something of a renaissance as the drive to take polluting plastic out of production processes moves into top gear. The company exports rolls of paper to customers around the world, helping "convince and convert" many manufacturers into using paper instead of plastics in their products. Among its success stories are the yellow paper wrappers for the cheeseburgers produced by a global fast food chain, and the labels on the bottles of beer produced in the coastal Chinese city of Qingdao. 
Infrastructure company Acciona, meanwhile, is working on a strategy for expansion into the Greater Bay Area (GBA), which is building on the solid foundation it has established in Hong Kong. Its first project in 1993 involved the construction of the 1,177-metre long Ting Kau Bridge – one of the longest cable-stayed bridges in the world – which was completed in 1998. In January 2020, the company was appointed by the Water Supplies Department as a key member of the consortium that will design, build, manage and maintain Hong Kong's new and largest water desalination plant in the city's Tseung Kwan O district. 
Finally, there is abundant opportunity to promote the Spanish language in Hong Kong, together with the country's culture which is widely considered one of the richest, most ancient and diverse in the world. With more than 550 million speakers worldwide, Spanish is currently the second most spoken language in the world, behind only Chinese. Prior to Covid, we used to have more than 1,000 official Spanish exams in Hong Kong every year, designed and recognised by the University of Salamanca (Universidad de Salamanca), the oldest existing Hispanic university, founded in 1218; and organised by the Cervantes Institute (Instituto Cervantes) – a worldwide non-profit organisation established by the Spanish government in 1991 – and its accredited partners. 
​​​​​​​

Chan: How about the GBA and Belt and Road Initiative (BRI)? Are Spanish companies - start-ups and scale-ups keen to make inroads into the GBA or BRI projects? What and how Hong Kong companies can best help?
Teijelo: Spanish companies are well aware of the potential that Hong Kong offers in terms of access to the GBA. A good number of Spanish companies and their subsidiaries have already made Hong Kong their home in Asia in order to handle manufacturing and sourcing activities, particularly in the apparel, toys and chemical sectors. Others use Hong Kong as a convenient base of operations to kick start and grow their commercial activities with the GBA, using the advantages provided by the "Mainland and Hong Kong Closer Economic Partnership Arrangement" (CEPA), a free trade agreement concluded by the mainland and Hong Kong covering trade in goods, trade in services, investment, and economic and technical cooperation.
Hong Kong is perceived by most if not all Spanish entrepreneurs as an ideal platform to conduct business with the GBA, as its free port status and experience allow for the agile management of customs complexities as well as flexible stock consolidation for regional fulfillment. Furthermore the city, and its highly developed consumer market offers an excellent testing bed for new products, marketing concepts and ideas looking for sales into the Asian market.
A number of world-class logistics companies from Spain have been operating from Hong Kong for many years, channeling trade flows to and from Spain and Latin America – a historic hinterland within the catchment area of many Spanish companies where they have a solid, established presence developed through many years of successful business relationships.
During the recent challenging times, many Hong Kong-based Spanish companies and their subsidiaries have benefited from the various incentive schemes that the Hong Kong government has put in place. All those well-structured, comprehensive relief instruments have been providing vital support to our companies operating in the city, helping them weather the Covid shocks and survive the transition to the new normal.
We have full confidence in our excellent relationship with the various trade and economic departments and agencies of Hong Kong SAR Government, including HKTDC and InvestHK. We regularly exchange views and cooperate to welcome Hong Kong companies and investors to explore trade and investment opportunities in Spain, an open and dynamic country and a strategic hub with well-trained human capital, and comprehensive tax incentives and exemptions for overseas investors.
More imminently, we very much look forward to receiving the high-level delegation, "Think Business, Think Hong Kong", a mega B2B campaign organised by HKTDC to attract Spanish companies to utilise Hong Kong's service platform for tapping into the Asian market and the GBA. This event will be in October 2022 in Madrid, and participants can enjoy our nation's enviable climate, world-class cuisine from more than 200 (the fifth highest number worldwide in 2021) Michelin-starred restaurants and amazing landscapes, including 48 UNESCO World Heritage Sites (third only to China and Italy).
Hong Kong
Western Europe
Spain
Hong Kong