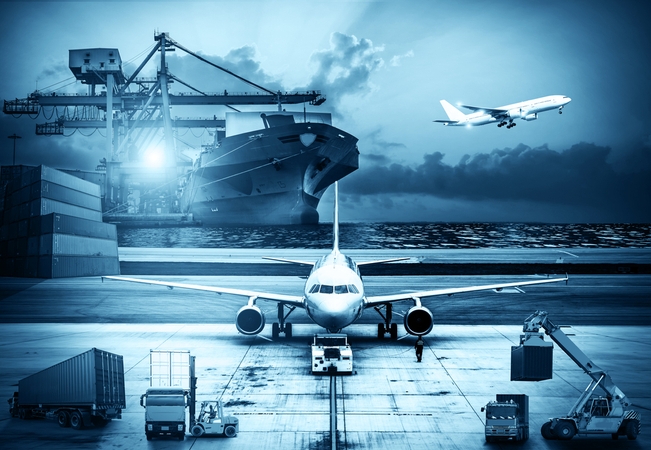 https://hkmb.hktdc.com/en/Nzc0NDE1MjM3
New Strike Force, Enforcement Measures Planned to Strengthen Supply Chains
The Biden administration has announced a number of actions aimed at strengthening supply chain resilience and revitalising domestic competitiveness. These actions stem from recently completed reviews of the supply chains of four sectors (drugs, critical minerals, semiconductors and batteries) and on-going reviews of supply chains for defence, public health and biological preparedness, information and communications technology, energy, transportation, and agricultural commodities and food production. 
A White House fact sheet blames "private sector and public policy prioritization of low-cost labor, just-in-time production, consolidation, and private-sector focus on short-term returns over long-term investment" for hollowing out the U.S. industrial base, siphoning investment from the United States, and stifling wage and productivity growth. The result, the fact sheet states, has been "fragile supply chains across a range of sectors and products" that threaten U.S. economic and national security. The administration has responded with a number of planned short-term and long-term actions with a heavy focus on rebuilding domestic productive capacity in key sectors and value chains. 
Of particular note to the trade community, the administration plans to establish a "strike force" led by the Office of the U.S. Trade Representative to propose uni-lateral and multi-lateral enforcement actions against unfair foreign trade practices that have eroded critical supply chains. The strike force will also identify opportunities to use trade agreements to strengthen collective approaches to supply chain resilience with U.S. partners and allies. It is unclear if this refers to existing or potential agreements or both, but it any case it is worth noting that the Biden administration has said it does not plan to negotiate new agreements until certain domestic priorities are addressed. 
Another item of interest is that the U.S. Department of Commerce will evaluate whether to initiate a Section 232 investigation into whether imports of neodymium magnets, "which are critical inputs in motors and other devices and are important to both defense and civilian industrial uses," are threatening U.S. national security. A positive determination could result in higher import tariffs on such goods as has previously been done with respect to steel and aluminium products. 
More broadly, the fact sheet sets forth the administration's conviction that federal government support will be indispensable in creating and sustaining the "ecosystem of production, innovation, skilled workers, and diverse small and medium-sized suppliers" that is needed to "reimagine and rebuild a new American economy." Related recommended actions include the following: 
a comprehensive trade strategy to support supply chain resilience and U.S. competitiveness and incorporating these concepts into the trade policy approach toward mainland China; 
investing in projects to expand global production in critical supply chains; 
a supply chain resilience programme at the DOC to monitor and address supply chain challenges and make transformative investments in strengthening U.S. supply chains across a range of critical products; 
consideration of a new Export-Import Bank programme to finance the establishment and/or expansion of U.S manufacturing facilities and infrastructure projects that would facilitate U.S. exports; 
increased federal agency funding of advanced manufacturing technologies to increase production of key pharmaceuticals and ingredients and finished dosage form drugs; 
requiring the sources of active pharmaceutical ingredients and finished dosage form drugs to be identified on labelling for all pharmaceuticals sold in the United States; and 
new and expanded incentives to spur consumer adoption of U.S.-made electric vehicles and investing in the development of next-generation batteries. 
Finally, the administration plans to take a number of short-term measures to address identified risks and vulnerabilities in the supply chains for pharmaceuticals, semiconductors, large-capacity batteries, and critical minerals and materials, including the following: 
with respect to critical medicines (i) establishing a public-private consortium under the Defense Production Act that will select 50-100 critical drugs to be the focus of an enhanced onshoring effort and (ii) developing novel platform technologies to increase domestic manufacturing capacity for active pharmaceutical ingredients; 
with respect to advanced batteries, developing a plan to urgently develop a domestic lithium battery supply chain, including by (i) extending loans to finance key strategic areas of development and fill deficits in domestic supply chain capacity, (ii) identifying sites where critical minerals could be produced and processed in the United States, and (iii) expanding international investments that will increase production capacity for critical minerals;
with respect to semiconductors (i) facilitating information flow between producers and suppliers and end-users and promoting improved transparency and (ii) strengthening engagement with allies and partners to promote fair chip allocations, increase production and encourage increased investment; and 
establishing a supply chain disruptions task force to lead efforts to alleviate bottlenecks and supply constraints in these sectors.