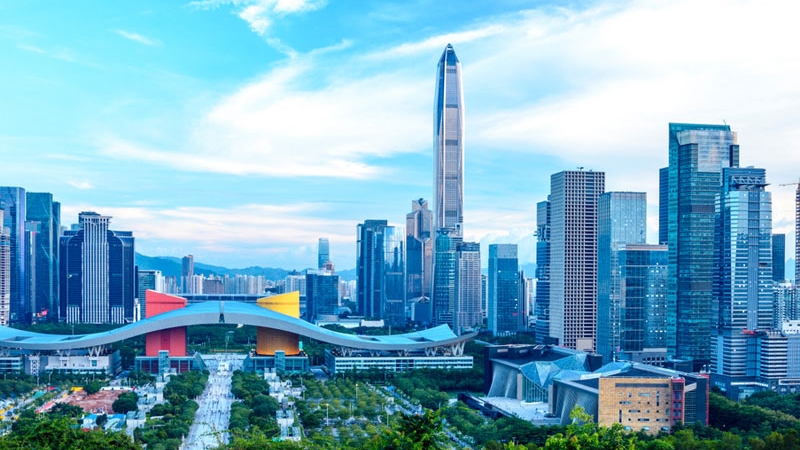 https://hkmb.hktdc.com/en/NzY4MTkxNDgw
Mainland Business System Reform Facilitates Hong Kong Companies' Entry into GBA Market
In recent years, the business system in mainland China has undergone successive reforms, including the introduction of an information reporting system to replace the examination and approval, record-filing and joint annual report systems for foreign-invested enterprises (FIEs) operating on the mainland. As a result, the procedures for setting up Hong Kong or other foreign-funded enterprises have been simplified.
In addition, following the promulgation of the Outline Development Plan for the Guangdong-Hong Kong-Macao Greater Bay Area, various measures have been introduced to help Hong Kong businesses expand in the Greater Bay Area (GBA). With the 14th Five-Year Plan, as announced by the Central Government in March this year, emphasising the expansion of domestic demand, the acceleration of the domestic circulation and the "dual circulation" development model, the mainland business environment is set to be considerably enhanced. As a result, a growing number of Hong Kong companies are setting up wholly-owned enterprises in the GBA in order to capitalise both on its huge market opportunities and those of other mainland cities.
Facilitating Hong Kong Companies
In a workshop organised by the Hong Kong Trade Development Council (HKTDC) in May this year, Wing Chu, Business Advisory Manager of HKTDC Research [1], pointed out that Hong Kong enterprises are paying considerable attention to the planning and development situation on the mainland, so much so that there has been a sustained increase in the number of Hong Kong-invested enterprises expanding across the border. Indeed, spurred by the continuous improvements to the mainland business environment, many Hong Kong companies are now considering setting up offshoots in the GBA in order to make it easier to carry out negotiations with business partners, secure orders from clients and handle mainland business affairs.
Interest was heightened by the release of the Outline Development Plan for the Guangdong-Hong Kong-Macao Greater Bay Area in February 2019, which set out to specifically leverage the unique advantages of Hong Kong and Macao, as well as Guangdong's pilot reform policy, to drive the synergic development of the regional economy, while also introducing various measures designed to simplify the procedures for any Hongkonger entering the GBA to do business or develop their careers. A considerable number of Hong Kong companies have already set up enterprises in the GBA to expand their mainland business and tap market opportunities in other mainland cities.
Outlining the positive changes to the regulatory environment, Chu said: "There have been continuous reforms to the mainland business system. As early as 2013, minimum registered capital requirements were eliminated for limited liability companies, single-person limited liability companies and companies limited by shares, thus effectively lowering the cost of setting up enterprises on the mainland by Hong Kong businesses and other investors. More recently, the Foreign Investment Law and the Regulation on the Implementation of the Foreign Investment Law came into effect simultaneously on 1 January 2020, legislation designed to protect the investment interests of foreign investors. At the same time, the associated repeal of the Law on Sino-Foreign Equity Joint Ventures, the Law on Sino-Foreign Co-operative Joint Ventures and the Law on Wholly Foreign-owned Enterprises (the so-called 'three foreign investment laws') was intended to guarantee equal treatment for both domestic-funded and foreign-funded enterprises as a means of ensuring a positive business environment."
Chu further pointed out that the procedures for setting up an enterprise on the mainland have become increasingly streamlined, including, as of 1 January 2020, the conversion of a system requiring examination, approval and record-filing into one specifying solely investment information reporting. This means that – except in certain restricted sectors – setting up a Hong Kong- or other foreign-funded enterprise will no longer require examination, approval or record-filing on the part of the relevant commerce department. Instead, records relating to the establishment of (and any subsequent changes to) such an enterprise can be filed directly via a one-stop e-government platform, with all required investment information submitted online to the competent commerce department.
In practice, when an FIE is registered via a one-stop e-government platform, it can make use of the "fill in one form" function to provide registration information, apply for a company seal, request and collect VAT invoices and tax control equipment, register employee participation in social security and housing funds, and make corporate payments / deposits.
When setting up an enterprise in the GBA, for example, Hong Kong companies can use the Guangdong Government Service Network (https://qykb.gdzwfw.gov.cn/qcdzhdj/) [2] one-stop e-government service platform for starting a business to register as a new enterprise. This will streamline the process for any investors entering the GBA's Guangdong-located cities as a way of developing sales across the mainland.
Compliance with Information Reporting Requirements
According to the workshop's other participant – China Business Advisor, Sun Jian of the Shanghai Municipal Commission of Commerce – the mainland has been continually looking to improve its business environment by streamlining application procedures, while also reducing the time and cost of establishing enterprises for investors. Issuing a note of caution, however, he did emphasise that Hong Kong companies and other investors need to submit all of the required investment information promptly and accurately.
In addition to submitting an initial report and any change notification via an enterprise registration system, businesses should also provide an annual report through the National Enterprise Credit Information Publicity System. This report should include basic corporate information, and information about the investor(s) and the actual controller(s) of the enterprise, as well as details the enterprise's operation, its assets and liabilities, etc.
Should the presiding commerce department discover that an FIE has not reported, misreported or omitted certain information, it will require a supplementary report or a correction. If the FIE fails to submit the required investment information, it will then be legally obliged to provide supplementary report and / or a correction, while also being liable for a fine and having its non-compliance detailed in the information system and highlighted via the credit information publicity system.
(For more details, please refer to Hong Kong-Invested Companies Expanding Sales in the Mainland: Compliance with New Reporting Requirements.)

Summary
Hong Kong and other foreign investors can now carry out registration of their business or other enterprise establishment affairs through a "one-stop e-government service platform," which will effectively shorten the registration time. Investors, however, should take note of the requirements concerned and submit on time to the competent commerce department all information reports truthfully and providing enterprise investment information promptly. In short, the mainland's business system reform will facilitate investment and business development on the mainland by foreign investors. Considering also that the 14th Five-Year Plan is focusing on expanding domestic demand, Hong Kong companies should make full use of all their business advantages to venture into the GBA and other mainland cities to capture the domestic market opportunities available.
---
[1] On 26 May 2021, the HKTDC ran a Business Advisory Workshop entitled "Hong Kong-Funded Mainland Companies: Ensuring Compliance with the New Reporting Requirements". Speakers included Wing Chu, Business Advisory Manager, Research Department, HKTDC and Sun Jian, China Business Advisor, Shanghai Municipal Commission of Commerce (currently seconded to the HKTDC).
[2] In Chinese only.
Hong Kong
Mainland China
Hong Kong