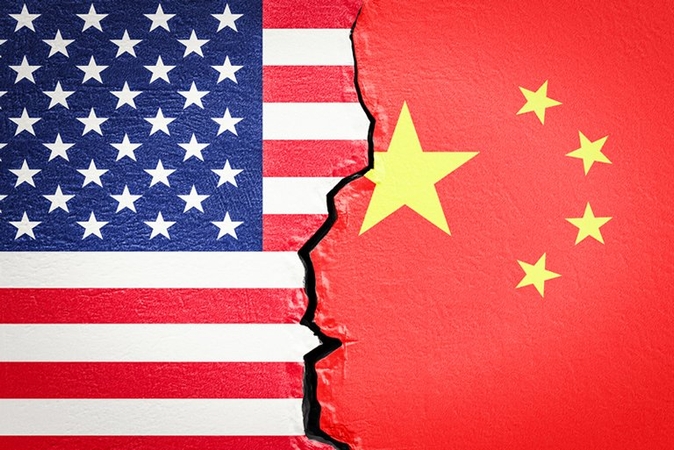 https://hkmb.hktdc.com/en/NzU2MjUxNDk3
Republican Lawmakers Call for Bi-partisan Legislation on Mainland China
Shortly after Senate Majority Leader Chuck Schumer (Democrat-New York) unveiled broad-ranging legislation aimed at boosting U.S. competitiveness while addressing the challenges posed by mainland China, Republican leaders in the House urged House Majority Leader Nancy Pelosi (Democrat-California) to advance any mainland China legislation under a process of regular order in an effort to achieve a bi-partisan and bi-cameral consensus in an open and transparent fashion. The letter was signed by the ranking Republican members of the various House committees, including Ways and Means, Energy and Commerce, and Science, Space and Technology.
The lawmakers said that addressing the "generational threat" posed by the Chinese Communist Party "is not a Republican issue or a Democrat issue – it is an American issue." As such, the Republicans are prepared to work with their counterparts across the aisle to "hold the CCP accountable for its actions, while also bolstering our own global leadership in innovation, including investing in American research and development, shoring up domestic supply chains, improving coordination with strategic allies, and addressing other security concerns." While Republican lawmakers may not agree with all of the policies currently under consideration in the Senate, they recognised the willingness of the upper house to address the challenges posed by Beijing.
In their letter, the Republican leaders underscored the importance of working at the committee level to achieve a bi-partisan result that can then be reconciled with the Senate proposal. As part of this effort, the lawmakers believe the "strong, bipartisan solutions" included in a report by the House Republican Conference's China Task Force "can help inform a legislative package dealing with strategic competition" with mainland China. The letter noted that the China Task Force came up with more than 400 policy recommendations on how the United States can better combat the threat of the CCP, and two-thirds of those recommendations are ostensibly bi-partisan.
The lawmakers are calling on Leader Pelosi not to make mainland China-focused legislation a partisan issue by "using budget reconciliation or other legislative gimmicks" to get a bill quickly through the House. Instead, the House should take advantage of the expertise of all relevant committees "to ensure our response addresses the full spectrum of threats from the CCP", allowing members from both sides of the aisle with good and well-developed ideas to participate in the process. The lawmakers highlighted the importance of getting this process right as expeditiously as possible, given that U.S. national and economic security will depend "on what happens in the coming months and years."
North America
Mainland China
USA