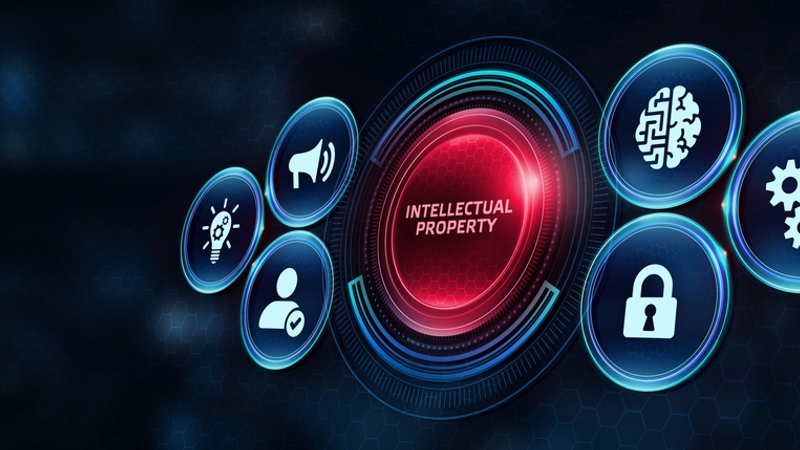 https://hkmb.hktdc.com/en/NzU1NDE5Mzg5
China's IP Protection Regime: The Inside Track
Interview with Dr Alex Lau, Chairman of IP Committee of SME Global Alliance
For Hong Kong companies planning to venture into the mainland, how to protect their intellectual property (IP) rights there is a matter of great concern. If they have a clearer picture of how the mainland IP system has evolved, they would know better how mainland laws can protect their rights and interests, and take the right action when encountering IP infringements.
With this in mind, HKTDC Research interviewed Dr Alex Lau, Chairman of IP Committee of SME Global Alliance. An IP expert in Hong Kong and mainland China, Lau holds law degrees from a number of mainland and Hong Kong universities, including an Ph.D degree in international law (competition law) from the China University of Political Science and Law and a master's degree in Chinese and comparative law from the City University of Hong Kong. He is also an IP Advisor of the HKSAR Trade and Industry Department and has been awarded the 2015 HKSAR Chief Executive's Commendation for Community Service (in the area of IP). In this interview, Lau highlights the development of the mainland IP system in recent years, some points to note when applying for trademark registration and conducting digital marketing on the mainland, as well as the different IP dispute-resolution methods. His insights should provide practical tips to IP owners interested in the mainland market.
China's Improving IP System​​​​​​
Lau said the Chinese government had been taking positive action to improve its IP system in recent years, pointing out that a major step was to update the relevant laws, adding: "China's IP protection regime consists of laws such as the Trademark Law, Patent Law, Copyright Law, Anti-Unfair Competition Law and E-Commerce Law. Among these, the newly enacted E-Commerce Law came into force on 1 January 2019, while the other aforementioned legislations were recently updated by the National People's Congress."
Citing the latest version of the Trademark Law updated and implemented in 2019 as an example, Lau said: "The new law further increases the cost of IP infringement by raising the maximum amount of punitive damages from up to three times the relevant base amount to up to five times1. For malicious trademark squatting, the State Administration for Market Regulation has also published Several Provisions on Regulating Trademark Registration Applications and other documents, clearly stating that information on punishments imposed on trademark applicants and agencies that have been sentenced to administrative penalty for malicious trademark squatting by market regulation departments will be publicised through the National Enterprise Credit Information Publicity System as a warning to the public. This shows that China has a much better IP management system than before and supervision is becoming more of a routine."
The Chinese government has also taken other measures apart from updating the relevant laws, with Lau adding: "China pays much more attention to comprehensive IP management nowadays in order to create an environment more favourable to research and development, brand building and other production activities in society. President Xi Jinping pointed out in an article on comprehensively strengthening the protection of IP rights and stimulating the vitality of innovation to foster a new development paradigm published earlier this year the six major directions for building a comprehensive IP-management system. In addition to the improvement of the legal system, he also put forward other measures, including establishment of a whole chain that covers IP creation, application, protection, management and service and strengthening of IP information technology infrastructure. Thanks to the push of the government, public awareness for IP protection has greatly increased. Many companies have even created positions such as chief IP officer for the better protection of their IP."​​​​​​​
Points to Note in Trademark Registration ​​​​​​​

​​​​​​​Apart from understanding the development of the mainland IP system in recent years, companies also need to understand how the system actually works. They may have read from news reports that many leading companies have registered a lot of trademarks relating to their name and got the impression that adopting a defensive strategy is a must for doing business on the mainland. Lau said companies should try to understand how the trademark registration system actually works on the mainland before deciding what strategy to adopt, explaining: "Like the trademark registration system in other countries, the mainland system also focuses on use and takes the purpose of use as the basis for approval. When a company registers its trademark, it must choose from the 45 classes of goods and services listed in the International (Nice) Classification of Goods and Services a class that fits its business. Upon successful registration, the law will protect the company trademark according to the class registered.
"Well-known enterprises tend to register many trademarks resembling their names to better protect themselves. To a large extent, this has to do with the fact that their trademarks are recognised as well-known trademarks in China. Well-known trademark is a unique legal concept indicating a trademark well recognised by the public. The law extends greater protection to well-known trademarks to prevent people from reproducing, imitating or translating those registered on the mainland to mislead the public. However, it must be noted that well-known trademarks in China must be well-recognised by the Chinese public. The regulatory authorities will only consider extending extra protection to the trademark of a company if it can supply materials on the duration of the use of the trademark, the degree and scope of publicity, sales data, etc. to prove that the trademark has a certain degree of visibility and recognition in the Chinese market. A reputable trademark in one part of the world may not necessarily be recognised as a well-known trademark in China."
Since trademarks must be filed for the purpose of use, Lau reminded companies planning to venture into the mainland to begin preparing for trademark registration as soon as possible. He continued: "The Trademark Law clearly points out that the Trademark Office of the China National Intellectual Property Administration shall complete the examination of a trademark under registration application within nine months from the date of receiving the registration documents for trademark registration. A company should begin business relating to the trademark as soon as possible after submitting its trademark application. Otherwise, when it's asked by the Trademark Office to give proof of use of the trademark but cannot comply because business has not yet started, the Trademark Office may turn down its application. Therefore, a company should make haste to start business after submitting its trademark registration application rather than wait until trademark registration has been approved."
IP Infringement Risks in Cross-Border E-Commerce
Online shopping is becoming increasingly popular. Lau's advice for Hong Kong companies wishing to venture into the mainland retail market through cross-border e-commerce is that they should be mindful of infringement risks besides taking measures to protect their own rights and interests. He said: "Mainland consumers have strong spending power and welcome foreign goods. Many businesses, especially sole proprietorships and SMEs, wish to tap China's domestic sales market through cross-border e-commerce, but many of them overlook the infringement risks involved. A company once bought from overseas a famous local brand of clothing for sale on mainland online shopping platforms but received a warning from the legal representative of the sole agent of that brand in China. Mainland online platforms are attaching increasing importance to IP protection nowadays. If a company is found guilty of IP infringement, it will be swiftly dealt with by the e-commerce platform, including suspension of its account. To avoid losses, a company should have a clear idea of the infringement risks involved before embarking on cross-border e-commerce ventures.
"Parallel import is not explicitly prohibited by law on the mainland. Some mainland legal professionals even pointed out that parallel import does not constitute trademark infringement if it does not touch upon certain 'red lines', such as affecting the agents' trademark rights and interests and failing to comply with mandatory regulations on commodities2. Nonetheless, SMEs should at least pay attention to the following two points when engaging in parallel import: firstly, they must verify the authenticity of the commodities and whether these are sold legally locally when making overseas purchases. Secondly, when selling such goods online, it's best to indicate that these are parallel imports to give consumers a clear idea of what they are buying. A company should have sufficient IP awareness when engaging in cross-border e-commerce imports."
Mediation and IP Advisory Services

In the unfortunate event of getting embroiled in IP disputes, a company may consider resolution through mediation. Lau pointed out: "It's less time-consuming and costly to resolve disputes through mediation than litigation. This is an option certainly worth considering. The mainland and Hong Kong governments have been very supportive of IP dispute resolution through mediation in recent years. On the mainland, companies may consult the Belt and Road International Commercial Mediation Center, the Intellectual Property Rights Mediation Center of Guangdong-Hong Kong-Macao Greater Bay Area, and other organisations. In Hong Kong, they may consult service providers such as the Hong Kong International Arbitration Centre and the Hong Kong Mediation Centre. IP mediation and supporting legal services are getting better and better within the Greater Bay Area."

Last but not least, Lau suggested Hong Kong businesses make good use of the IP advisory services available to them, explaining: "Many companies take trademark and patent filing too lightly, thinking that all they have to do is to complete the application forms and submit them. IP protection means much more than this. I suggest that companies should try to consult IP advisors as much as possible. In Hong Kong, the Support and Consultation Centre for SMEs of the Trade and Industry Department, the Intellectual Property Department and the HKTDC are there to offer IP advisory services to SMEs free of charge. If a company can make good use of these services, it will probably not panic or mess things up when things don't work right."
Conclusions
The Chinese government has been taking active steps to improve its IP protection regime. In the Outline of the 14th Five-Year Plan for the National Economic and Social Development and the Long-Range Objectives Through the Year 2035 released in March 2021, a number of measures for improving the IP system were put forward. These include measures to strengthen judicial protection and administrative enforcement of IP rights, speed up IP legislation for new fields and new businesses, put the arbitration, mediation, notary and IP rights protection assistance systems on a sound basis, increase punitive damages, build public service platforms for IP protection and use, improve the IP rights and legal system for open source licensing, and encourage financial institutions to develop IP pledge financing. Hong Kong's SMEs will benefit from the improvement of these systems, and should make good use of this opportunity to showcase their abilities.
Note 1: This video shows Lau's presentation in the HKTDC Research Webinar "New strategies for tapping into Mainland China's e-commerce market" on 17 March 2021. The video would be able to enrich readers' understanding in the topic.
Note 2: The video is in Cantonese.
Note 3: At 35:26, the E-Commerce Law came into force on 1 January 2019.
---
1 Further details about the updates of the laws are available in Chinese at official websites as follows: Trademark Law, Patent Law, Copyright Law and Anti-Unfair Competition Law.
2 Source: Wang Hongyan and Jin Pingxia: "IP Infringement Risks and Preventive Measures in Cross-Border E-Commerce (Part 2 of 2)" (跨境電商的知識產權侵權風險及防範措施(下)), Zhong Lun Law Firm, November 2020.
Intellectual Property
Licensing