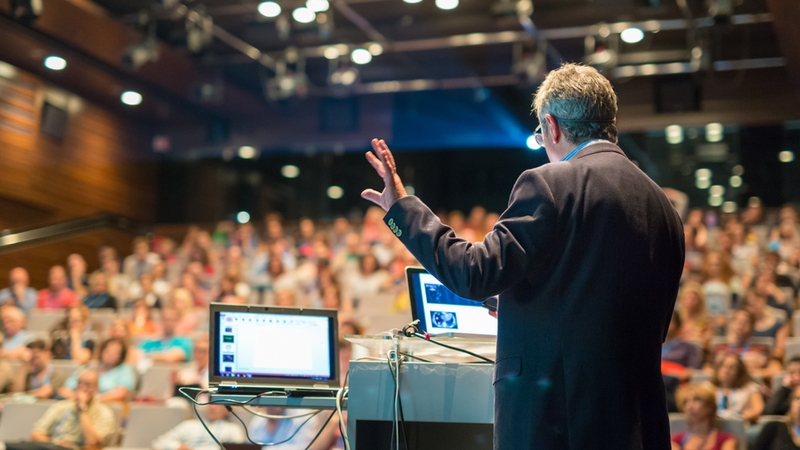 https://hkmb.hktdc.com/en/NzQwNTgxOTc2
Start-Up Hong Kong: Sourcing Support
Interview with Tim Chan, Founder and CEO of Growth Marketer Academy
The rapid growth of marketing technology (MarTech) is making the use of marketing tools for automated data collection much easier. Growth marketing is about using MarTech to achieve optimal returns with the least resources. Growth Marketer Academy, the first "growth marketing" school in Asia with branches in Taipei, Singapore, the Philippines and Indonesia, helps marketers in their digital transformation to become data-driven growth hackers. It also teaches companies ways to boost business revenue with growth-marketing solutions. HKTDC Research caught up with Tim Chan, founder and CEO of Growth Marketer Academy, to share his experience in launching this unique product in different countries and promoting the business concept of growth marketing through building networks of personal connections.
Founder of Three Start-Ups
A graduate of The Chinese University of Hong Kong (CUHK), Chan said he had dreamt about starting his own business even as a student. He set up his first business after working for five years, recalling that his dream was not to make big money but to gain more experience. He partnered with a friend to start a business for phone app solutions and services, but it eventually hit rock bottom due to market changes. Undaunted, Chan launched his second start-up, Helloreporter, offering small and medium-sized enterprises a self-served public-relations platform and digital marketing solutions at affordable prices.
Chan came across numerous start-ups when running Helloreporter and discovered many were short of liquidity and had to make every effort to reduce operating costs, underscoring the latent demand for "growth marketing". He was convinced that the marketing mode of traditional businesses was lagging behind in the technology era and suitable training courses were not available in the market, whereas training centres for "growth marketing" have been operating in the west for a long time. This gave him the idea of starting the first "growth marketing" academy in Asia, and he launched the Growth Marketer Academy, his third start-up, in 2019. The Academy runs on-site training, design courses and growth-marketing boot camps to teach companies the latest online-marketing techniques. It also organises seminars and other activities and runs online courses in Taiwan, Singapore and Malaysia, among others.
Networking and Support
As a CUHK alumnus, Chan actively participated in the activities of the CUHK Center for Entrepreneurship, such as jumpstarter competitions, inter-collegiate co-operation and investment matching, on his entrepreneurial journey. What impressed him most was his meeting with one of the instructors of LinkedIn's Lynda.com. The instructor shared views that broadened Chan's horizons and gave him lots of valuable opinions in the early stage of his company's growth. As the sole founder of Growth Marketer Academy, he has no partner to discuss ideas with, so he still meets this instructor from time to time to brainstorm and come up with new ideas for future development. Chan once served as president of the CUHK Entrepreneurial Alumni Network to give back to his alma mater, hoping to use his personal experience to provide younger entrepreneurs with fitting and appropriate help.
Chan has taken part in several start-up programmes during his first two entrepreneurial endeavours besides getting support from the CUHK. These include the Cyberport Incubation Programme, the Empowering Young Entrepreneurs (EYE) Program of the CUHK and the Jockey Club Social Innovation Centre of the Hong Kong Federation of Youth Groups, launched in partnership with Google, and AppWorks Accelerator of AppWorks Venture Capital in Taiwan. In addition to funding, he valued even more the personal connections he developed with different entrepreneurial communities, saying: "Start-up founders selflessly share their experience and help one another in times of trouble."
In Chan's view, a successful start-up must correctly identify market needs and beat others in offering products that are unique. Growth Marketer Academy set up its branch in Taiwan six months after its launch and later extended its team to Malaysia in the hope of seeking growth hackers and providing students with marketing know-how and experience suited to the Asia-Pacific region. In view of the fact that the Hong Kong market is small and costs are high, he hoped to expand overseas and make use of the resources of different places to demonstrate to investors through lateral development the growth potential of his business.
Growth Marketer Academy encountered the Covid-19 pandemic one year after its inception and face-to-face courses became the hardest hit. Therefore, Chan has been stepping up the launch of online growth marketing boot camps in Asia over the past year.
In addition to Hong Kong and Taiwan, the company also recruits students from Malaysia and Singapore to sustain business growth. Chan is also committed to the establishment of a 100% remote operating mode for his company. The future challenge lies in cementing ties of co-operation with overseas teams, unifying the company's standard operating procedures and building an internal knowledge base. As always, he hopes to meet peers with similar experiences who are happy to offer valuable suggestions and exchange views.