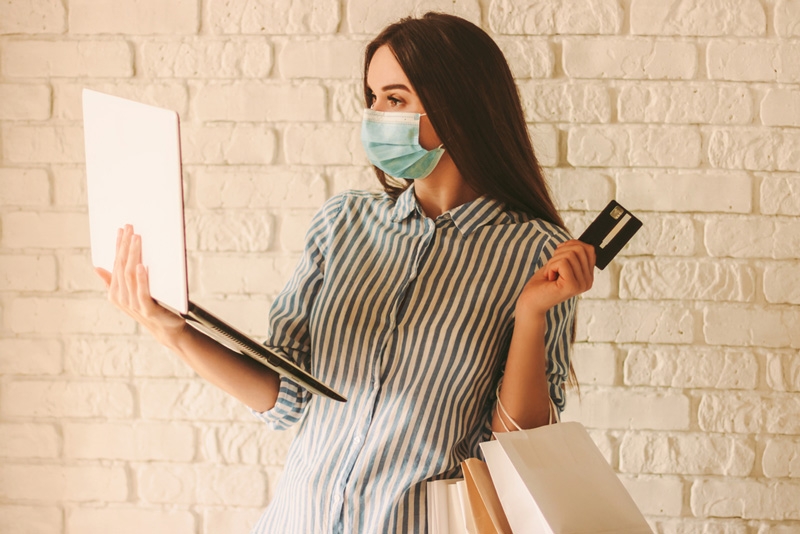 https://hkmb.hktdc.com/en/NzQ2NjE1MDQ5
Post-Covid Hong Kong: E-commerce Opportunities
The pandemic that has raged during the past year has forced people to stay at home and consume at home, expediting the growth of e-commerce across the world. Even traditional retailers and traders are turning to e-commerce. This begs the question: How should Hong Kong's e-commerce players make the most of this huge and fast-growing market? HKTDC Research interviewed several industry players about local development trends in the sector. Some respondents said China-US trade conflicts in recent years have indirectly boosted the growth of e-commerce. Hong Kong's sound logistics infrastructure and solutions have also given the local e-commerce sector advantages. Besides the US market, Hong Kong companies are also looking to maximise e-commerce opportunities in Southeast Asia and the Guangdong-Hong Kong-Macao Greater Bay Area (GBA).
China-US Trade Conflict Boosts Growth of Cross-Border E-Commerce
The US is one of the world's biggest e-commerce markets. Commenting on the development of the US market in recent years, one respondent said: "In 2016, then US President Barack Obama raised the maximum value of Section 321 shipments that could be imported free of duty and tax per person/company on a daily basis (the so-called de minimis value) from US$200 to $800. This gave most e-commerce retail imports duty-free access into the US. As a result, cross-border e-commerce has greatly benefited. The recent China-US trade conflicts mainly targeted B2B trade and have little to do with cross-border e-commerce (B2C)."
The fact is, more and more e-commerce operators have actively ventured into the US market in recent years, and mainland e-commerce players have a growing market share on US e-commerce platforms. Some respondents noted that traditional manufacturers typically have fairly low gross profit margins and have limited bargaining power with US importers. An increase in tariffs would therefore have a big impact on their business. For this reason, many traditional manufacturers and sellers have switched to cross-border e-commerce. Dealing directly with consumers gives them bigger profit margins and greater price flexibility. This is also conducive to the building and promotion of their own brands.
Hong Kong Firms Have an Eye on Southeast Asian Markets
Looking into the future, market players believe Hong Kong companies will have a part to play in Southeast Asian markets but need to be aware of the differences in market positioning compared to traditional European and American markets. One respondent said: "European and American consumers go for high-end products, but cheaper products are more popular in Southeast Asia. For example, ezbuy, Singapore's leading e-commerce platform, had purchasing agent service as its core business when it was first established in 2010. At that time, it mainly purchased goods from Taobao for sale in Southeast Asia. It was not until quite recently that it turned into a global shopping platform and became one of the biggest cross-border e-commerce retailers in Southeast Asia."
This shows that mainland exports are in great demand among Southeast Asian consumers. However, local e-commerce retailers usually make purchases directly from the mainland and do not need goods to be shipped through Hong Kong. A quickening of the integration of mainland and Southeast Asian e-commerce ecosystems has also been witnessed in recent years. Examples include Alibaba's acquisition of a controlling stake in Lazada, a leading e-commerce platform in Southeast Asia, and Tencent's purchase of the Sea Group, the parent company of Shopee.
In Southeast Asia, local cross-border e-commerce retailers mainly sell higher-priced items such as electronic products, clothing, cosmetics and health foods. Hong Kong companies should cater to the needs of middle-class consumers in this market. Mainland China has fairly stringent requirements on battery shipments by air. For this reason, electronic products are usually sent to Hong Kong overland and then shipped to other markets by air.
Some respondents noted that Hong Kong's logistics companies are rich in experience and that Hong Kong's sound logistics infrastructure and solutions give the local e-commerce sector strong advantages. Moreover, Hong Kong has good relations with foreign trading partners and boasts a trading system that has gained international recognition. Customs clearance is fairly easy for goods transiting through Hong Kong.
On the question of market potential, some respondents said they believed Hong Kong companies are likely to have more room to develop in Southeast Asia because competition is keen on the mainland. In terms of specific markets in Southeast Asia, Singapore, Malaysia and Thailand are particularly attractive. Indonesia and the Philippines are both large markets, but come with unique challenges around e-commerce policies, logistics and customs clearance.
Preferential Policies Eagerly Anticipated in GBA
With regard to the GBA, market players are hoping to see more preferential policies for Hong Kong's e-commerce companies. "Mainland e-commerce has developed by leaps and bounds in recent years thanks probably to the supportive policies offered by different local governments," observed one respondent. Unfortunately, however, most Hong Kong companies do not have a clear picture of the relevant policies. They are hoping that the authorities will become more transparent and do more to publicise existing policy support for Hong Kong companies. Further improvements may then be made to these policies to give Hong Kong companies greater support. In addition, preferential policies may be offered such as offering e-commerce import tax incentives, making customs clearance more convenient and further simplifying the process of "cross referencing" purchase orders, payment receipts and shipment waybills.
Lastly, one respondent had this advice for Hong Kong companies interested in doing cross-border e-commerce business: "Most of the existing e-commerce platforms still focus on local e-commerce, with 80% of business coming from local consumers and cross-border e-commerce making up only about 20%. After all, cross-border trade has its limitations. For example, some products, such as food, may be subject to import control. Hong Kong companies need to be prepared for this."