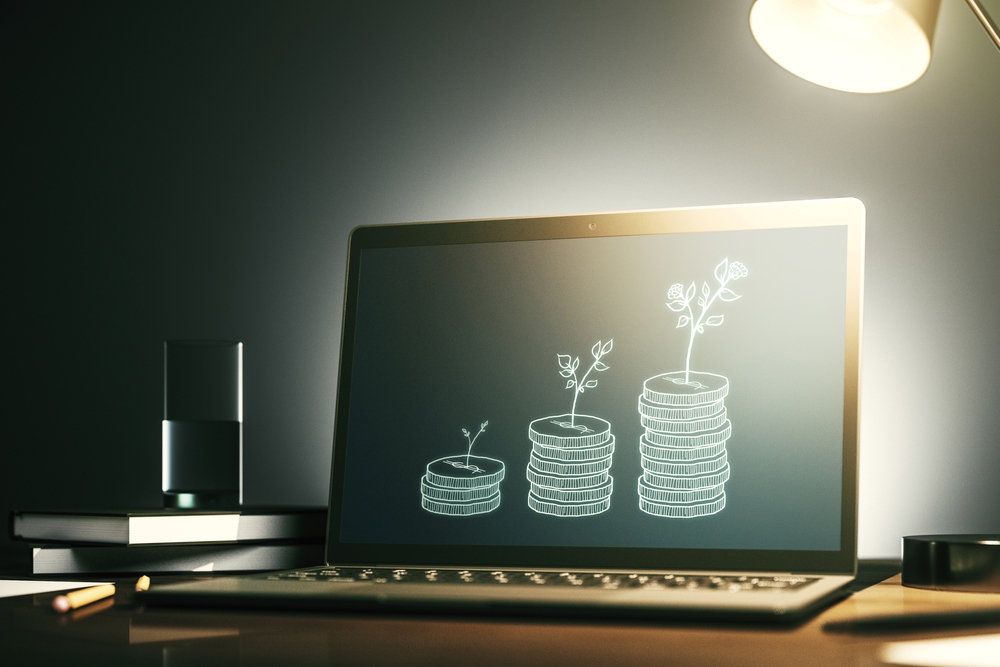 https://hkmb.hktdc.com/en/NzMzODE1MDk5
Expanding Thai Markets: Financial Technology
The growth of Financial Technology (FinTech) in Thailand has been phenomenal. The country has achieved some of the most rapid FinTech development in ASEAN, with almost 140 FinTech companies registered in 2018-2019. Half of these are new companies and enterprises, according to the World Bank. 

The Thai government seeks to promote much-needed collaboration between the traditional Thai banking sector and FinTech companies to help the banks become more agile institutions that can compete in the modern world. The government is also fostering closer cooperation between regulating agencies and FinTech companies to minimise any obstacles to FinTech development. 
Thailand is highly advanced in terms of Internet use compared to many other countries. Globally, the average time spent on the Internet by a user is about 6 hours and 43 minutes per day. However, in Thailand the average time spent on the Internet per user is about 9 hours per day, the fifth highest national level of internet use in the world. 
Almost 50% of Thai internet users make mobile payments and around 71% purchase goods from online vendors using their phones every month, according to JP Morgan. These figures show a high level of dependence on mobile and online transactions. 
Even though the Thai people are active online, they also use traditional banking. Around 82% of the entire population own at least one online account with a financial institution. Southeast Asia's Fintech market is among the fastest growing in the world, and is expected to be worth US$70-100 billion by 2020. Fintech investments in Southeast Asia shot up by more than 30% over the course of 2018 to reach nearly US$6 billion. Thailand is a champion when it comes to Fintech in the ASEAN region, and it is predicted that it will expand still further [1]. 
The demand for FinTech services is expected to grow rapidly as Tech giants like Alibaba, Tenpay, IBM, Facebook, and Apple extend their activities into the financial markets. Banking institutions in Thailand will have to quickly embrace the changes made possible by new technologies, or they will lose a generation of consumers. 
Digital Banking  
Virtual banking services have been growing with the shift in consumer lifestyles and tech development. Digital banking is becoming the new norm for banking and financial institutions. Every banking and financial institution needs to have a clear roadmap to provide digital banking functionality for their customers. This is essential for the banking and financial institutions to stay relevant and be competitive in the digital era. 
According to the Global Digital Report 2019, Thailand uses mobile payments most commonly in the banking sector, followed by the cryptocurrency and mobile commerce sectors. The report put Thailand at the top of the global rankings for Internet banking service access, at 74% of the population, followed by Sweden (71%) and Turkey (68%). The global average was about 41%. 
In order to meet consumer expectations, traditional banks in Thailand such as Kasikornbank and Siam Commercial Bank have been developing online channels. Reducing the "bricks and mortar" presence of banking institutions can drastically reduce costs and enable banks to pay more attractive annual returns on savings.  
Many Fintech firms in Thailand have been developing financial services like payment via a digital platform. With a digital-only bank, consumers may no longer face a complex range of hidden fees for keeping an account open with a low balance, making direct deposits, or making payments through different channels. 
Cryptocurrency  
Thailand has become a front-runner in the crypto industry and other financial technologies in the region. At least 10% of all Internet users in Thailand have some form of investments made in cryptocurrency, helping the country take second spot in the global crypto ownership market just behind South Africa. The Thai government supports the ownership of cryptocurrencies in the local coins and currencies. 
The Royal Decree on the Digital Asset Businesses B.E. 2561 regulates the crypto sector in Thailand. It categorizes digital asset businesses into three types: "digital asset exchange", "digital asset broker," and "digital asset dealer." Thailand has now licensed 13 crypto businesses to legally operate in the country, including cryptocurrency exchanges, brokers, and dealers. 
The Royal Decree also distinguishes between cryptocurrency and digital tokens. Cryptocurrencies are "created for the purpose of being a medium of exchange for the acquisition of goods, services, or other rights," the SEC detailed. Digital tokens are created "for the purpose of specifying the right of a person to participate in an investment in any project or business, or to acquire specific goods, services, or other rights under an agreement between the issuer and the holder." 
In addition, Thailand is regulating initial coin offerings (ICO) via licensed "ICO portals." The Royal Decree defines an ICO portal as "a provider of an electronic system for facilitating the offering of newly issued digital tokens."  
Crypto exchanges, brokers, dealers, and ICO portals are all considered financial institutions under the Thai Anti-Money Laundering Act. "Those who intend to operate a digital asset business shall be approved by the Minister of Finance upon recommendation of the SEC". 
Algorithm Stock Trading 
The rapid change of technology has significantly affected the financial markets in Thailand. In order to enhance market efficiency and liquidity, the Stock Exchange of Thailand (SET) allows Thai stockbrokers to develop and offer their customers algorithmic and automatic stock trading. 
Algorithmic trading uses a computer program that follows a defined set of instructions (an algorithm) to place a trade. The trade, in theory, can generate profits at a speed and frequency that is impossible for a human trader. 
The defined sets of instructions are based on timing, price, quantity, or any mathematical model. Apart from profit opportunities for the trader, algo-trading renders a more liquid and systematic trading instrument by ruling out the impact of human emotions on trading activities.  
Thai investors are willing to accept algorithm trading as a new financial technology, but they still have concern about the reliability and profitability of this new stock trading strategy. Such platforms should focus on building investors' trust in algorithm trading as a reliable and profitable trading strategy. 
---
[1] Loo, Mark K.L. 2019. "Enhancing Financial Inclusion in ASEAN: Identifying the Best Growth Markets for Fintech" Journal of Risk and Financial Management 12, no. 4: 181. https://doi.org/10.3390/jrfm12040181
Finance & Investment
Technology
ASEAN
Southeast Asia
Thailand