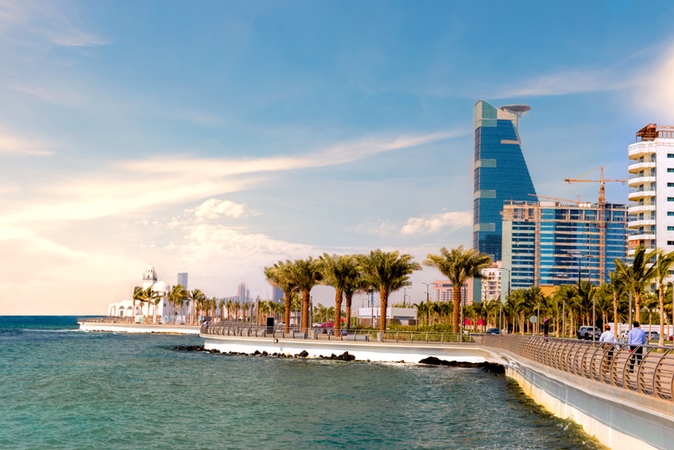 https://hkmb.hktdc.com/en/NzMxOTA2ODk2
SAUDI ARABIA: New Private Sector Participation Law Passed
Saudi Arabia has passed new legislation to help increase private sector involvement in the economy. On 16 March 2021 the Council of Ministers passed the Private Sector Participation Law, creating a better framework for both foreign and domestic investors in the kingdom's privatisation programmes and public- private partnerships (PPPs). 
The Saudi government's Vision 2030 blueprint for diversifying the economy has set an ambitious growth target for the private sector's contribution to gross domestic product, projected to rise from 40% to 65% by 2030. Vision 2030 places a high priority on attracting foreign investment into non-oil economic sectors to improve the sustainability and diversity of the national economy. The kingdom is already working on the privatization of up to 16 government-run sectors, including education; energy; the environment; water; agriculture; tourism; health; housing; labour and social development; municipalities; communication and information technology; and transportation. 
The Private Sector Participation Law is expected to increase the number of new privatisation projects (including PPPs) and encourage private sector participation through more favourable and transparent regulatory controls. The Law provides Saudi government financial and regulatory support for privatisation schemes, including land ownership rights, financial guarantees, tariff subsidies, tax benefits, custom duty preferences, foreign exchange and interest rate protections, as well as help in obtaining the required permits and approvals. 
Protections for private investors are also provided, such as the right to non-interference by the government; expropriation of the private party's property; the right to freedom of ownership; and the right to recover losses incurred as a result of any subsequent changes to the law. Penalties for non-performance are also addressed in the legislation. Additional legal instruments will be issued in due course that will impact the new law, such as its governing rules, implementing regulations, and various tender templates.
Middle East
Saudi Arabia