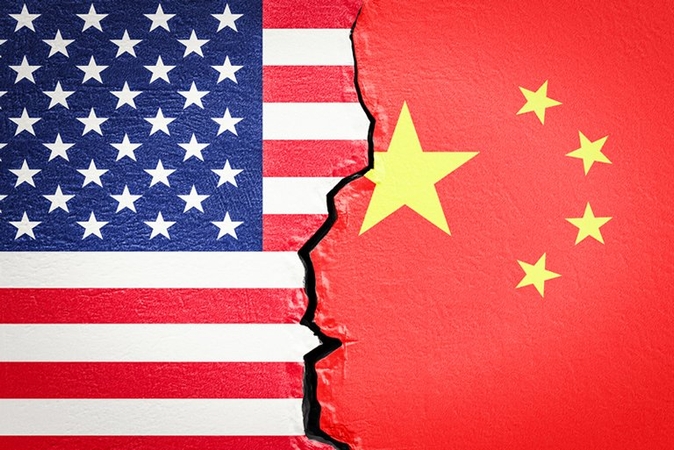 https://hkmb.hktdc.com/en/NzM4ODM2Mjk5
Legislation Aimed at Countering Mainland China Advances in Senate
The Senate Foreign Relations Committee recently voted 21-1 to advance the "Strategic Competition Act", a package of measures intended to compete with mainland China. The bill now heads to the full Senate for passage, either on its own or as part of a broader legislative package. The bill's backers argue that it reorients U.S. foreign policy to recognise mainland China as the greatest geopolitical threat to the United States, promoting arms sales and military technology transfers to allies while mandating reviews of Beijing's growing military and economic influence vis-à-vis other countries.
The bill includes sections on countering the "malign influence" of the Chinese Communist Party and promoting U.S. international leadership in 5G technology. It contains provisions on international security, diplomatic and strategic matters, including co-operation with allies throughout the world. Among other things, it authorises US$10 million for the U.S. State Department to promote democracy in Hong Kong and contains provisions to assess whether the mainland Chinese government uses Hong Kong to circumvent U.S. export controls, circumvent duties on merchandise exported to the United States from mainland China, circumvent sanctions imposed by the United States or pursuant to multi-lateral regimes, and uses formal or informal means to extradite or coercively move individuals – including U.S. persons – from Hong Kong to mainland China.
Committee Chairman Robert Menendez (Democrat-New Jersey) praised the overwhelming passage of the Strategic Competition Act as "the first of what we hope will be a cascade of legislative activity for our nation to finally meet the China challenge across every dimension of power, political, diplomatic, economic, innovation, military and even cultural."
Committee passage included an amendment aimed at countering mainland China's influence in Africa and Latin America, as Sen. Jeanne Shaheen (Democrat-New Hampshire) claimed that "China's trade agenda threatens to undermine decades of our investment in Latin America and in Africa." A potentially controversial provision would expand the scope of the Committee on Foreign Investment in the United States to examine contributions to universities and other schools of US$1 million or more. Committee Co-chair Jim Risch (Republican-Idaho) also voiced concern that mainland China has "infused a tremendous amount of influence into the universities," with 300,000 students at the university level.
The Strategic Competition Act may be considered for passage on its own, or it may be added to the provisions of Senate Majority Leader Chuck Schumer's "Endless Frontier Act". Schumer (Democrat-New York), who recently introduced an expanded version of this legislation with Sen. Todd Young (Republican-Indiana), touted this bill as the centrepiece of a bi-partisan proposal to enhance America's capabilities in key areas as Beijing attempts to become the world leader in advanced technologies. In February 2021, Schumer had directed committee chairs to work on a bi-partisan basis on bills that could be part of an Endless Frontier package.
The Endless Frontier Act draft includes provisions that would create a supply chain resiliency programme, expand the U.S. Department of Commerce's Manufacturing USA programme, and require a technology commercialisation review as well as a study of emerging science and technology challenges facing the United States. The latest version of the legislation would create a technology and innovation directorate within the National Science Foundation, authorising US$100 billion in funding for fiscal years 2022 through 2026. The Manufacturing USA programme would be authorised to receive US$2.4 billion to expand programmes supporting innovation and growth in domestic manufacturing by helping industry, academia and federal agencies collaborate to increase U.S. manufacturing competitiveness through public-private partnerships. Another US$10 billion would be authorised to fund existing DOC programmes fuelling regional technology hubs and comprehensive regional technology strategy grants. The Endless Frontier Act would also establish a new supply chain resiliency and crisis response programme with the national security mission of strengthening critical technology supply chains in the United States and with global allies and partners.
North America
Mainland China
USA