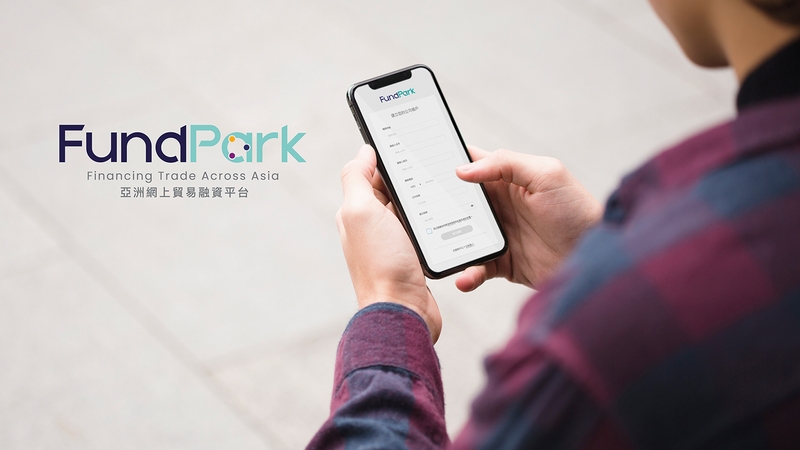 https://hkmb.hktdc.com/en/NzM4MTI5Nzgy
Start-Up Hong Kong: Growing Cross-Border Financial Services
Interview with Anson Suen, Co-Founder and Chief Executive Officer of FundPark Limited
By virtue of its huge size, the market in mainland China not only provides a base for Hong Kong start-ups looking to test the marketability of innovative products and services, but also presents cross-border operators with business opportunities through increasing exchanges and dealings between Hong Kong and mainland cities. Anson Suen, Co-Founder and Chief Executive Officer of Hong Kong-based fintech start-up FundPark Limited, told HKTDC Research that she believes Hong Kong has made serious progress in its development of fintech technology and facilities, and the related financial development of cross-border e-commerce and e-supply chains in the Guangdong-Hong Kong-Macao Greater Bay Area (GBA) is set to bring business opportunities to Hong Kong's fintech companies.
Risk Assessment Model
Founded in 2016, FundPark operates an online trade financing platform that offers SMEs one-stop financing solutions, including invoice financing, purchase order financing, supply chain financing and trade asset financing. In contrast with traditional bank practices, FundPark analyses both online and offline data through its self-developed risk assessment model to assess the credit risks of SMEs thoroughly.
Its platform assesses corporate loan applications based on the net values of the applicants' upstream and downstream supply chains, taking into account their sales and trade models as well as other related factors. The outcome of such an assessment is then passed to potential investors for consideration. FundPark connects loan applicants with investors through matching procedures, in order to help SMEs secure funding quickly.
In 2017, FundPark became an Incu-Tech start-up of Hong Kong Science and Technology Parks Corporation. This Incu-Tech programme provides start-ups with support in raising capital, talent training, mentorship and networking with potential investors and commercial clients. According to Suen, business funding, client networks and mentorship are the key elements in these support programmes which help start-ups open the door to success.
Suen says that Hong Kong has made important progress in its development of fintech technology and facilities. Major banks and financial institutions are offering mature e-banking services, while financial technology is gaining an increasing level of penetration in society. Suen pointed out that these factors had proved key to FundPark's success, saying: "The financial technology market is progressing rapidly, requiring fintech companies to develop mature and reliable tools that can promptly satisfy the changing demands of the market and roll out innovative products and services accordingly."
Cross-Border E-Commerce Opportunities
Suen believes that the new policies expected to be introduced by the Government in response to the development of the GBA will bring more business opportunities to Hong Kong's fintech companies. Noting that the growth of cross-border e-commerce is particularly promising, Suen said: "We have noticed that many corporate clients are engaged in related operations in the GBA, and we can therefore make use of the FundPark platform to convert e-commerce data into credit data so as to provide cross-border e-commerce clients with accurate risk assessments."
FundPark has recently set up an office in Shenzhen to promote business dealings between Hong Kong and the mainland. Suen believes that one advantage of operating in the GBA is that Hong Kong companies can make use of the massive talent pool offered by local cities, though such talent recruitment will involve competition with mainland companies. Tapping the mainland market will, however, inevitably encounter many difficulties. FundPark's biggest challenge is how to transfer funds from Hong Kong to the GBA and the mainland for investment purposes. Further legal advice needs to be sought to solve this problem.
At present, China is promoting the digitisation of supply chain data, and policies were introduced last year to encourage the financial development of cross-border e-commerce and e-supply chains in the GBA. This coincides with the direction of FundPark's business development. With traditional supply chain information being digitised in order to apply it to financial supply chains, FundPark is looking to play a part in promoting the informatisation and digitisation of supply chains in the GBA.