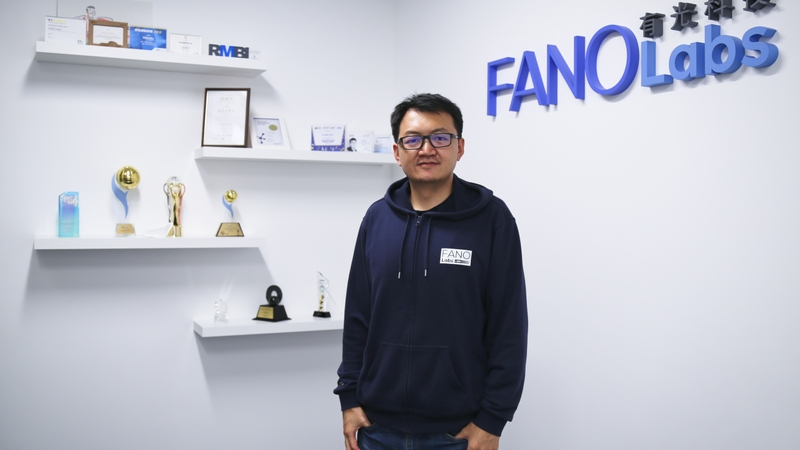 https://hkmb.hktdc.com/en/NzIyNTMwMTU1
Start-Up Hong Kong: The Academia-Entrepreneur Interface
Different stakeholders play different roles and serve different functions in the development of a start-up ecosystem. Among the stakeholders, the academic sector in particular provides strong support to start-ups. Universities nurture entrepreneurs for the start-up ecosystem, while collaboration between start-ups and the academic sector helps start-up companies to grow. Miles Wen, founder and CEO of Fano Labs, told HKTDC Research that the academia-entrepreneur interface helps expedite the commercialisation of R&D achievements. In addition, entrepreneurs can build up personal connections, obtain valuable experience in entrepreneurship and broaden their horizons through the exchange of ideas within the academic network.
Fano Labs specialises in the R&D and application of artificial intelligence (AI) technologies, such as Automatic Speech Recognition (ASR) and Natural Language Processing (NLP). The company's AI solutions, including an AI customer service system, quality control and compliance system, use speech processing and analytics as their core technology. Today, these systems are capable of performing automatic speech recognition and semantic interpretation in Cantonese, Putonghua, English, Thai and Sichuanese. By analysing the conversation records of customer service centres, the system can rapidly identify and analyse a massive amount of data from conversation recordings, greatly improving the recording detection rate, providing big data analytics for businesses, and further enhancing service quality. The company's solutions cover several sectors, including fintech, smart government, and smart telecom.
Successful Partnership
A University of Hong Kong (HKU) AI start-up spin-off, Fano Labs is a successful example of how an academia-entrepreneur partnership can facilitate the commercialisation of achievements in scientific research. Wen obtained his doctorate degree in the US in 2015, and in the same year he was granted financial assistance by HKU under the Technology Startup Support Scheme for Universities (TSSSU). Although Wen had been offered a number of job opportunities in the US at the time, he chose to return to Hong Kong to partner with Professor Victor Li, Head of the HKU's Department of Electrical and Electronic Engineering, and establish Fano Labs. The company was given a HK$1 million seed fund under TSSSU which helped it to commercialise its R&D achievements. Explaining how much his partnership with the university had helped, Wen said: "HKU has vast scientific research and academic resources, providing us with the time and opportunities for repeated testing and amendment. The university also runs a mentorship programme, which helped us improve our research."
The status of being an HKU spin-off has helped Fano Labs to recruit top-class talent from universities. Wen pointed out that the large numbers of local graduates who are offered positions to work abroad has led to a shortage of information technology personnel in Hong Kong. However, by using HKU's extensive network, he managed to build up a hi-tech research team. Many of the team members are high-calibre graduates from prestigious universities in the mainland and abroad. Fano Labs, borrowing a communication method idea from Silicon Valley, holds a two-way question and answer staff meeting once every two weeks. Staff are encouraged to raise questions and make suggestions, which helps build team spirit.
Fano Labs also joined the Incu-Tech Programme launched by the Hong Kong Science and Technology Parks Corporation (HKSTPC). The programme offers Fano Labs below-market office rentals. It also helps Wen to broaden his entrepreneurship vision and expand his business network. Through activities organised by the HKSTPC, the company was introduced to its first corporate client – China Light & Power. As these programmes grant a range of support to start-ups, Wen said he would continue to keep an eye on different programmes and measures launched on to the market and would take part proactively if they are in line with the pace of development of his company.
Experience Sharing
Wen believes that the key factor in becoming a successful entrepreneur is the ability to think like an entrepreneur, which involves learning from mistakes and finding new directions. He pointed out that he has himself encountered a number of crises during his entrepreneurial journey. These crises have included the departure of one of the co-founders, a shortage of working capital, and problems involving corporate structure and staff relations. As Wen makes clear, he did not give up in the face of these setbacks - instead focused on problem solving.
Wen counts himself lucky to have met a number of business and government leaders who generously gave him advice. These include the former Secretary for the Environment, Transport and Works Dr Sarah Liao Sau-Tung, the former Financial Secretary Antony Leung Kam-chung and Cherrypicks Limited founder and CEO Jason Chiu. Wen said they unreservedly shared their experiences and helped him adjust his business strategy to meet market needs. Some mentors even made angel investments in Fano Labs. The company has received extensive support from angel investors, HKU, HKSTPC, the Innovation and Technology Bureau, Zeroth.ai and Horizons Ventures. Wen commented that start-ups need to stay humble, build trusted relationships with mentors, and learn from the experience of others.
Today, Wen has become a beacon for other start-up companies, generously sharing his knowledge and experience with them. It is his hope that different stakeholders can work together to promote the rapid growth of Hong Kong's start-up ecosystem. Setting out the steps he would like to see taken, Wen said: "The government should review the relevant regulations and reduce barriers to the development of start-ups. Universities should help nurture technical talent, especially in areas such as infrastructure and quality assurance. Investors should consider making more investment in start-ups in the early stages of their development, when the initial investment cost is relatively low. Meanwhile, traditional businesses should adopt a more open attitude towards trying and using the products and services of start-ups."
GBA Development Prospects
Fano Labs currently employs over 60 staff, 75% of which are based at the Science Park and its InnoCentre in Hong Kong, while the remainder work in the company's Shenzhen, Chengdu and Guangzhou offices. Of these mainland offices, the one in Shenzhen is mainly responsible for R&D. Fano Labs had planned to expand its business to Singapore and Thailand but these plans have been put on hold due to the Covid-19 pandemic. However, Wen believes that due to the impact of the pandemic, work-from-home and remote services will become the "new normal", with information technology growing increasingly important. Moreover, with the government actively promoting and participating in the development of the Guangdong-Hong Kong-Macao Greater Bay Area (GBA), Wen added that he is optimistic about development prospects in that area, saying: "Collaboration between Hong Kong and the GBA is sure to bring about synergy and mutual benefit in the long run."