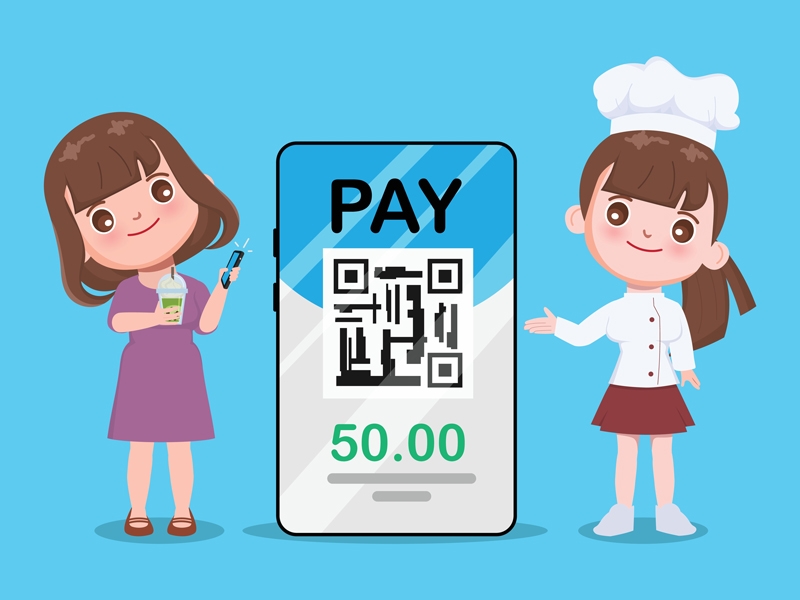 https://hkmb.hktdc.com/en/NzI3NzkyNjg4
Expanding Thai Markets: Design Services, Digital Marketing and Software Market
Thailand shows some of the region's strongest development of e-commerce and consumers' engagement in social media. Taking profit from these trends, the demands of some relevant commercial services including design services and software application services are surging in Thailand. As customer experience and personalisation are the two key drivers for growing business services in Thailand, it is anticipated that demand for digital marketing services will increase to help all types of business deliver a relevant, helpful, and personalised customer experience.
​​​​​​​Design Services 
The design sector is the second largest creative industry, holding a 23% share of the total nominal value of the creative industries of Thailand. Changing lifestyles and expanding middle class have led to a growing number of consumers interested in design products. The potential market size stands currently at 110 billion Thai Baht. 
As the creative industry is one of the targeted industries in the Thailand 4.0 policy, it is expected that there will be an increasing number of future incentives and investment in the sector adding to the attractiveness of sectors like product design. 
The mutually reinforcing combination of the demands of Thai domestic market, the easy access to other markets in Southeast Asia, and the Thai government investments in the creative industries generates potentially interesting business opportunities for Hong Kong designers. 
Product Design 
Thailand's home furnishings, homeware and home appliances industries have been growing steadily.
This growth can partly be explained by the Thai middle class being willing to spend more on home furnishings as they feel that home is a great form of self-expression. This development generates great opportunities for product design companies. 
Brands understand now more than ever how the success of their business is strongly correlated to the quality of their product design. Well-known design service agencies and freelance designers are perceived to help endorse the brand, increase brand awareness among customers, as well as positively influence consumers' purchasing decisions. 
Hong Kong design is less known among Thai consumers as designs from Japan and South Korea. To improve exports of creative design and innovation to Thailand and the ASEAN region, Hong Kong should promote local designers' works and raise public awareness of local creative talents. 
Visual Communication Design
Strong visual communication (formerly graphic design) is needed now more than ever for brands in the tech space whether it be for social media, marketing collateral, print, or brand identity work.  
Visual communication design is a creative process that combines the visual arts and technology to communicate ideas. It begins with a message of a brand that is transformed into visual communication that transcends mere words and pictures. By controlling colour, type, movement, symbols, and images, the visual communication designer creates and manages the production of visuals designed to inform, educate, persuade, and even entertain a specific target segment. 
As visual communication can make a difference in the strategic plan of a business, companies are going extra lengths to ensure that their corporate logos, brochures, flyers, and other marketing materials they use to promote their products and services are eye-catching and memorable. 
Software Market and Web Optimisation 
According to International Data Corporation (IDC), the software market in Thailand is expected to be valued at 40.9 billion Thai baht in 2019, representing growth of 7.6% from 38.1 billion the year before. Software spending will grow as a result of new and specific solutions responding to market demand for more affordable pricing models via subscriptions, and third-platform innovations such as cloud delivery models. Enterprises are turning towards mobility and security, as well as solutions to focus on productivity and efficiency gains. 
With so much emphasis on recent trends such as content marketing, customer experience and account-based marketing, many companies have inadvertently forgotten the importance of their most valuable marketing asset — their website! But times have changed, today many Thai businesses realise that websites are instrumental to serve as platforms for differentiation, brand building, user engagement, and talent acquisition. 
As the Internet evolves, smart businesses are beginning to focus more on setting up a responsive and profitable website to offer their prospects and customers a user experience that is as pleasant and intuitive as possible. Web development continues to be in high demand as companies are striving to cope with a rapid evolution of user needs. IT companies are up for hiring more web developers with industry specific skills. 
Web development jobs will not diminish. On the contrary, it is booming and expanding very quickly. To better capitalise on growth opportunities, website development and optimisation will experience a renaissance of sorts in 2021, becoming more central to the marketing strategy as the hub of marketing activity. 
Digital Marketing 
In response to demands of the increasingly empowered consumers, all types of businesses in Thailand have to adapt to the new business landscape reshaped by advanced technology and the subsequent lifestyle shift to offer their customers a seamless and consistent service across all platforms. 
The need to improve omnichannel experiences in Thailand is being driven by the huge size of the online population and increasing reliance on mobile devices as a key point of contact for online commerce. Particularly, modern retailers have steered their business model towards digitisation to tap the omnichannel potential and brace themselves for the Thailand 4.0 era. 
The Mall Group, one of Thailand's largest mall operators, has taken the omnichannel path in preparation for Thailand 4.0, an economic model to promote and transform Thailand into a digital economy. 
"We realised that retail business played a crucial role in Thailand's economy, and we are also trendsetters in shopping. The first mission that we seek for our customers is to add some online shopping experience into our stores. But we also offer the experience that customers cannot find through digital channels. Currently, we are working on many digital platforms for instance e-commerce, mobile application, radio frequency identification, near field communication and many more," said Supaluck Umpujh, Chairwoman of The Mall Group. 
Central Group, another retail giant in Thailand has embraced data and technology to embark on the omnichannel retail arena to maintain its position as the trendsetter of the retail industry. The Group has recently launched an omnichannel platform – partnering with Grab for food, logistics and travel services, that connect offline and online shopping, anywhere, at any time. 
Additionally, Central Group has launched its first omnichannel marketplaces for Central Department Store, PowerBuy and SuperSports. Under the new platform, the company offers products and services both at the store and online. It also invites brands that are present in each business unit's stores to join its marketplace so that they can have a direct relationship with the customers through the marketplace. Customers can return the unsatisfied products to the store, as well as get advice and other services at the store. Customers who buy products online can pick up their products on the same day from stores. 
Tesco Lotus, a hypermarket chain in Thailand, has also adopted innovation and digital transformation to improve its product and service offerings, as well as enhance the omnichannel shopping experience for its customers. For example, customers are able to trace where their fruits and vegetables come from via QR codes. 
"Thai retailers must change in keeping up with consumer behaviour. First of all, retailers must combine the online and offline channel strategy to create a seamless omnichannel experience that can help them generate brand awareness, drive revenue growth and build customer loyalty," said Takagi, CEO of Takagi Management Office (TMO) Co., Ltd. In Thailand.   
"Also, they have to use data analytics to track consumer behaviour. Converting an interested buyer into a customer, in the era of digital overexposure, requires a deeper understanding of users' digital movements. This involves tracing the digital footprints of prospective buyers with the help of smart and intuitive data analytics tools." 
Most retailers in Thailand today are investing in analytics by collecting and processing customer data to generate insights that are essential to have a competitive edge in the market. They are fully aware that omnichannel retail experience that provides customers with convenience, fun, and excitement and elevates shopping experience to new heights is the future.
Design Services
Advertising Services
ASEAN
Southeast Asia
Thailand