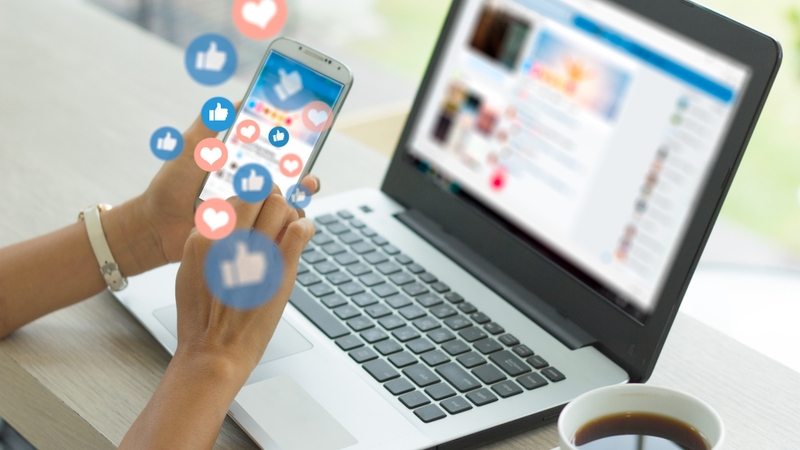 https://hkmb.hktdc.com/en/NzI1OTA2ODU5
Start-Up Hong Kong: Taking Marketing Technology to the GBA
Because of the limited size of the Hong Kong market, a number of local start-ups are setting their sights on overseas markets, with the intention of expanding once their business has grown to a certain level. Along with the traditional European and US markets and the emerging ASEAN markets, mainland China has always been a target market for Hong Kong companies. Sam Ng, Market Director of local start-up Vfluencer, believes that, by virtue of its sheer size, the mainland market is an ideal testing ground for the market potential of innovative products. In an interview with HKTDC Research, he also shared his thoughts on the development of the local start-up ecosystem. Ng said that he has been glad to witness the proliferation of start-up nurturing programmes on the market in recent years, but added that further improvements are necessary in order to meet the needs of start-ups.
Social Media Marketing
Founded in 2017, Vfluencer tracks marketing activities on major mainland social media platforms (including Weibo, WeChat, Douyin, Kuaishou and Xiaohongshu) by using its cross-platform social media marketing analysis system. Through AI technology, customers get real-time analytics which allow them to gain an insight into industry and competitor developments and to adjust their marketing strategies accordingly. Vfluencer offers services in KOL (key opinion leader) marketing, social media management and the execution of marketing campaigns. It maintains a database of more than 500,000 influencers, which can be used for resource matching by marketing personnel to identify the ones that align with their marketing strategies.
At first, Vfluencer focused on cultivating the Hong Kong market. But then it realised that the size of the local market was too small and, moreover, its customers were very interested in the mainland market, so it gradually expanded into the social platform business on the mainland. Ng pointed out that, because of the high cost of living in Hong Kong, start-ups have high starting capital needs and R&D costs. With operating funds in tight supply, companies can ill afford to make mistakes. In addition to this, the size of the Hong Kong market is not large enough to test the appeal and sales potential of innovative products and services.
Operating costs in the mainland cities of the Guangdong-Hong Kong-Macao Greater Bay Area (GBA) are far lower than those in Hong Kong, so start-ups can make their prototypes there at a lower cost and then test market the products. Though competition is severe in the mainland market, its enormous size means that sales increases can offset the effects of a fall in gross margins. Ng believes that Hong Kong companies need to act rapidly to establish a presence in the GBA, so they can test market their innovative business models and products. In view of the high operating costs in Hong Kong, he suggested that the local companies should think about hi-tech and high value-added development. He revealed that many of his overseas customers are now setting their sights on the mainland market and would like to use Hong Kong as a platform. To meet this market demand, Vfluencer will concentrate on developing the GBA market by providing a cross-border e-commerce service platform. For the moment, however, it is still adapting to the business environment there.
Start-up Programmes
Looking towards the development of Hong Kong's start-up ecosystem, Ng said he was pleased to see that, in recent years, local enterprises have started to launch their own start-up nurturing programmes. These include the New World Group's "Incubation Circle", Swire Properties' "Blueprint" accelerator programme and Tencent Finance Academy's Tencent Greater Bay Area FinTech Talent Nurturing Programme. He believes that these programmes have substantially sped up the business development of local start-ups, and would like to see more businesses offering matching funds to start-ups.
Nevertheless, Ng pointed out that his own experience shows that obtaining funding is not always straightforward for start-ups, saying: "I applied for Hong Kong Science Park's Seed Funding some five to six years ago. I remember that there were lots of documents and information to be submitted and the application process was discouragingly complicated." He added that he hoped the application procedures of the start-up nurturing programmes on the market can be simplified.
Share Stories
Ng also wants to see more start-up entrepreneurs share their stories so that people can understand the key factors behind their success and the potential opportunities in the market. Having benefited from various start-up support programmes himself, he now gives regular talks in various seminars and has become a mentor in a Science Park nurturing programme as a way to give back to Hong Kong's start-up ecosphere. He wants more entrepreneurs to join him in order to help the local start-up ecosystem continue to thrive.
Ng said that he sensed that the business atmosphere in Hong Kong is deteriorating due to the Covid pandemic and the ongoing US-China trade war. His customers include brands in international fashion, fast-moving consumer goods and maternity goods whose business has been hard hit by the pandemic. Covid-19 has, however, also compelled them to speed up their development of online shops before heading into the GBA. Acknowledging the need to diversify his client base in the light of these developments, Ng said: "We understand well that we cannot rely on a single group of customers, so we will keep on promoting our business to various industries and sectors to ensure the further diversification of customer groups."
Advertising Services
Public Relations