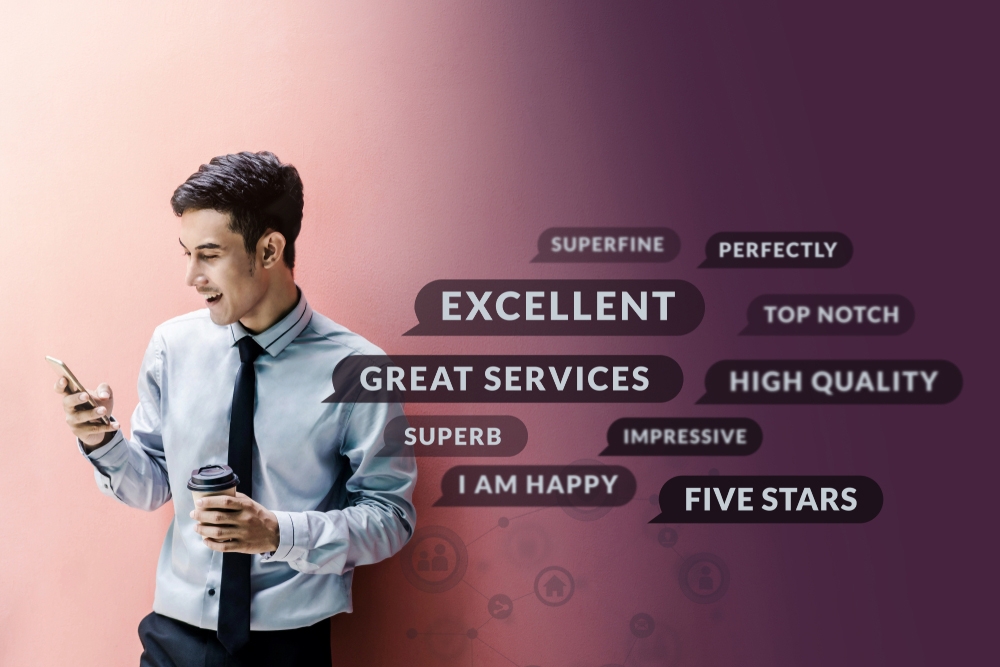 https://hkmb.hktdc.com/en/NzE0NjA5NTE1
Thai Consumers: Marketing Throughout the Customer Journey (4)
According to Bain and Co., a 5% increase in customer retention can increase a company's profitability by 75%. Businesses can usually get current customers to make repeated purchases more easily, and cheaply, than they can find new customers. It is therefore critical for businesses to look at ways to keep customers happy and to build a strategy for customer retention.  
While a conversion strategy looks to develop the customer base, a retention strategy seeks to build customer relationships and extract more value from the existing customer base. Customer retention requires a continuous and cohesive effort to ensure the existing customers stay with the business, have a great customer experience, and continue to get value from the products and services offered by the business.
For e-commerce businesses, the starting point for customer retention is to motivate the existing customers to frequently revisit their website or app. The HKTDC survey found that a "great user experience of the website" is of the utmost importance. Over 60% of respondents agree that this motivates them to revisit a website or app. 
Fundamentally, a good user experience means customers can complete their actions on the website easily and without confusion. The best website user interfaces not only make carrying out a task simple and quick, they also offer the user aesthetic and experiential pleasure. To provide exceptional user experiences, businesses need to have a deep understanding of their users – what they need and value, their abilities and their limitations.
Besides user experience, "a notice of seasonal discounts", "an invitation for a product review or customer survey (with gift)", "an online customer community available to share information and knowledge", and "email coupons" are some of the other methods used to tempt customers back to the website or app.
Some suggestions to improve customer retention were made in the focus groups: 
Onboarding Program – onboarding ensures new customers know how to use a product or service to achieve their goals. A professional representative who personalises the training according to customers' needs will make happy customers. Onboarding is an effective tool to prevent churn with new customers. 

Customer feedback – forward-looking businesses develop a process for obtaining customer feedback and sharing that information with the whole organisation. A customer feedback system includes collecting, analysing, and distributing customer reviews and surveys. Businesses can only improve their products or services if they know how its customers feel about them. 

Communication – a business should be proactive with its communication, updating its product or service information, providing useful content of interest to customers, sending a birthday note with a gift, asking for a product review or customer survey. Carefully managed customer engagements create opportunities to upsell or cross-sell. 

Loyalty Program – a customer loyalty program rewards customers for their continued loyalty. When a business considers rewarding its customers, it should pay attention to the psychology of the reward, which is about purpose, convenience, and relevance to the customer.
Advocacy marketing is seen as the holy grail by many marketeers. Advocacy marketing gives a brand the ability to influence the way its customers talk about the brand to others. This method is one of the best ways to attract new customers and increase revenue at low cost. 
Brand advocates not only spend more than the average customer, they are also typically well-versed on the brand and products, making them a great source of information for leads and potential customers. Additionally, brand advocates contribute positive reviews and generate natural conversation around the brand, boosting awareness and organic traffic.
What makes a customer go from being a regular customer to a brand advocate? There are things businesses can do to increase the odds of turning a customer into a life-long advocate – providing an excellent product or service and delivering an unforgettable brand experience are the basics. It is equally important to incite and equip customers to generate buzz around a brand through social mentions, reviews, and word-of-mouth. 
The followings are some ways businesses use to encourage their customers to advocate for their brands:
Create a branded hashtag that customers can include in captions and comments when posting about the brand's products or services

Incorporate a user-generated content (UGC) campaign to maximise customer engagement

Offer some pre-written content that customers can copy and paste in social media

Incorporate social sharing links on every webpage

Provide "Instagram-worthy" photo or video opportunities

Ask customers for a review on the brand's own website and product review sites
Another good driver for advocacy is to establish an official referral programme. A customer advocacy program is a marketing tactic to drive customers to be the salesmen of a brand. Customer referrals generally consist of high converting opportunities and are associated with a higher lifetime value. Most companies depend on their marketing departments to be the voice of their business. This is achieved with strategies that focus on search engine optimisation (SEO), content marketing, social media, and email marketing. They forget about one most useful and effective marketing tool: customer referrals. 
In Thailand, while social media has become a ubiquitous part of daily life, many businesses are using social platforms to improve their brand visibility, advocacy, and referral. The majority of respondents in the focus groups revealed that they trust content shared by "normal" people more than content shared by brands. It is becoming clear that consumers are now seeking third-party validation more than ever when making a purchase. Hence advocacy and referral play an increasingly pivotal role in influencing consumer conversion. 
The HKTDC consumer survey assessed some incentives to encourage visitors to 'like', 'comment' or 'share' the content of a brand. The most effective incentive was found to be "discounts or special deals for the first-time buyer", chosen by 91% of respondents. Another popular choice was "referral bonus or rewards for recommending or sharing the brand", chosen by 90% of respondents. In fact, these two can be viewed as two sides of the same coin. Satisfied customers share the brand with their friends on social media. Their friends as first-time buyers will get a special deal and the original customer gets a referral bonus.
---
[1] The HKTDC conducted a consumer survey and four focus groups in the cities of Bangkok and Chiang Mai in April-September 2020. 1,004 Thai consumers aged between 18 and 60, with a monthly household income of THB30,000 (US$930) or above, responded to the survey. The participants in the focus groups were in the same age and income bands as the survey respondents, and also had to be internet and mobile phone users, and to have travelled abroad at least once in the past year.
ASEAN
Southeast Asia
Thailand