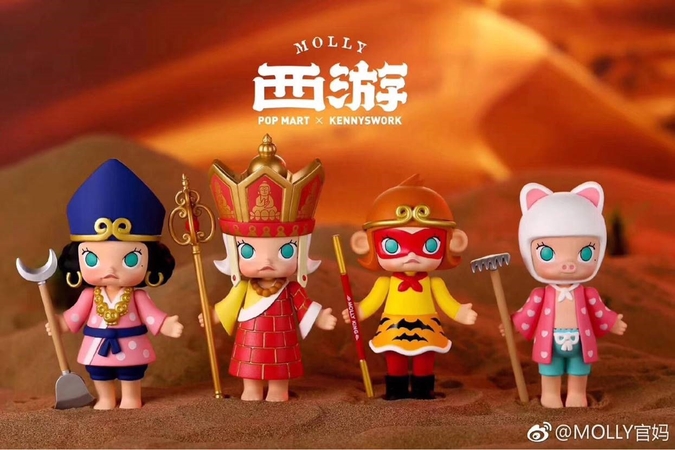 https://hkmb.hktdc.com/en/NzAzNDIwODM4
Hong Kong Toy Story: Trending Toys and Proprietary IP
As Covid-19 has spread around the world, many industries have been hard hit and the toy industry is no exception. Hong Kong, the world's fourth largest toy exporter, registered a year-on-year drop of 15% in toy exports (including re-exports) last year.
Hong Kong exporters are well-known for producing quality toys and much of their revenue comes from undertaking contract production for overseas toy giants, brand owners and licence holders. In order to lower operating costs and maintain competitiveness, many Hong Kong toy manufacturers began to shift their production lines to mainland China and Southeast Asia several decades ago.
While Hong Kong companies are trying hard to cut costs by digitising their production and relocating, competition in the trade continues to intensify, especially in the non-licensed products sector.
Some businesses believe that if they are unable to expand their sources of income, the only alternative is to cut costs. A more aggressive approach post-pandemic is to develop 'trending toys' (also known as 'art toys' or 'designer toys'). This could be a trump card for Hong Kong manufacturers who are experienced in developing, designing and licensing toy products. Trending toys, with references to the latest design, art and fashion, are currently the growth engine of the licensed products retail market around the globe.
In recent years, trending toys have been growing in popularity in China and elsewhere, and trending toy stores targeting consumer groups aged 10 to 40 have mushroomed. Among these industry players, Pop Mart, a mainland trending toy giant listed on the Hong Kong Stock Exchange, and Top Toy, a new retail sub-brand launched by Miniso (a mass merchandise brand store backed by Tencent) are the most prominent. Their 'blind box' toys (toys that are packaged in such a way that consumers are kept deliberately unaware of the version of the toy inside) created a craze which quickly spread to other product categories including clothing, cosmetics and food.
The 'blind box' idea may have originated from the 'treasure bags' launched by a kimono shop named Ito in Tokyo in 1911 with the purpose of clearing stock. The store offered treasure bags and lucky draws to attract customers. This idea was adopted by the 'lucky bags' which became widely popular in the post-World War II period. The capsule toys launched in 1965 and Kinder Surprise toys launched in 1974 used the same concept.
Kenny Wong, founder of Kennyswork, is the first Hong Kong product designer invited to work with the US company Disney in a recreation of Mickey Mouse. He points out that the concept of trending toys and blind boxes differs greatly from traditional IPs in terms of licensing. For instance, traditional IP owners such as Disney, Hasbro, Mattel, Warner Bros of the US, Zapf of Germany, and Bandai and Takara Tomy of Japan, all have their own characters in their movies, animations or cartoon stories, and these well-known characters themselves are priceless IPs.
In the course of turning from an illustrator to the 'father of Molly blind box', Wong has witnessed how trending toys with proprietary IP have overturned the boundaries and value chains of toys, and won the hearts of toy owners aged from 0 to 80. He believes that proprietary IP toys, which require low initial development costs and are not classified as exclusive or non-exclusive IP licences, will be the way forward for the industry.
Versatility is Key to Success
Wong suggests that the buzzword for staying on trend is 'change, change, change'. He said: "Molly is a highly versatile proud little girl with golden hair and green eyes. As a doll, she can easily transform into other characters of different scales and can yet maintain her own IP. In addition to marketing Molly in the form of blind boxes, other routes can be explored. Trending toys are not constrained by licensing restrictions and do not have to pay huge royalties and commissions. Proprietary IP is freer in terms of the choice of materials, size, output volume, display, design, and marketing of the toy. This allows us to initiate crossover collaboration with other IPs. In the last few years, Molly has entered into collaborations with countless IPs, including China Lunar Exploration, China Aerospace, and National Treasure. She has also worked with the STAYREAL brand created by singer Ashin of Taiwan's Mayday band and artist No2Good, and with Japanese artist Mitsuji Kamata. Meanwhile, Molly has been transformed into a child star and appeared on the mainland TV drama series I Only Like You in the form of embedded advertising, and has also collaborated with internationally famous brands such as YSL."
Marketing Partner Indispensable
From his early work with Brothersfree to creating Molly in 2006 then to collaborating with mainland trending toy giant Pop Mart in 2016, the road to developing proprietary IP toys has not been plain sailing for Wong. He recalls: "The first batch of Molly dolls we produced was just 400 pieces, but we had them in stock for years. However, once we teamed up with Pop Mart, we hit RMB5 million sales in the first year. Then during the 11 November Singles' Day shopping festival in 2019, sales on Tmall went viral and broke the RMB82 million mark, ranking top in the toy category and far surpassing international brands such as Funko and Lego. Pop Mart used big data to forecast customer traffic and marketed Molly according to specific consumer preferences and characteristics. Through exposure at over 100 image stores, more than 800 mobile vending machines, and exhibitions of all scales, Molly was able to reach out to trending toy players across mainland China, Europe, the US, Australia, Canada and Asia. This has also greatly raised the penetration rate of the IP. From 2016 when I started co-operating with Pop Mart to the end of 2019, cumulative sales reached over RMB450 million."
'Blind' is Not the Ultimate Goal
The blind box craze has aroused concern about creating addictive consumption. According to the prospectus of Pop Mart when it sought listing in Hong Kong last year, the repeat purchase rate of the company's 3.2 million registered members reached almost 60% in 2019. This indicated that many consumers, after buying a blind box, want to collect the whole series and also try to get the hidden toy or the limited edition toy. For Wong, the blind box surprise is not that important, what is important is how the designer can add value to his proprietary IP and create a brand that can offer the customers empathy and sense of engagement. He said: "Word of mouth of the buyers is the best way of promoting the brand and the product. In fact, this blind box idea is more or less the same as a stamp, coin or antique collection. Our experience tells us that most of the people who buy Molly blind boxes do so to form a collection. While the price of second-hand toys on product exchange platforms keeps breaking records, the majority of the transactions are made by collectors. These product exchange platforms have even become a channel for us to share information with and collect feedback from Molly fans. The blind box is only one avenue for Molly to reach out to the public. In the long run, our ultimate goal is to develop proprietary IP in order to build a brand image of confidence, steadfastness and versatility which can apply to upstream and downstream products. By using new media such as short videos for promotion we hope to launch crossover collaborations with more industries."
Not many successful IP toys can sustain their growth. Even the life cycles of classic toys such as the Rubik's Cube or the much sought-after Pokemon Go are relatively short. Wong has therefore decided to take the image design approach. Actions taken included promoting higher-end or more exclusive limited-edition collectibles at gallery-style shops, strengthening brand image, emphasising brand culture, and enhancing the brand effect of different products or crossover items.
According to estimates by Frost & Sullivan, the size of the global trending toy market rose from US$8.7 billion in 2015 to US$19.8 billion in 2019, registering a compound annual growth rate of over 22%. It is projected that this market size would further climb to US$44.8 billion by 2024. Wong reckons that trending toys may not only serve as a lifeline for the toy industry during the pandemic, they may even help to resolve the long-standing problem faced by the traditional toy market due to changes in birth rates.
Toys & Games
Toys & Games
Toys & Games
Intellectual Property
Licensing
Toys & Games
Intellectual Property
Licensing
Hong Kong
Mainland China
Hong Kong
Hong Kong
Mainland China
Hong Kong
Hong Kong
Mainland China
Hong Kong
Hong Kong
Mainland China
Hong Kong