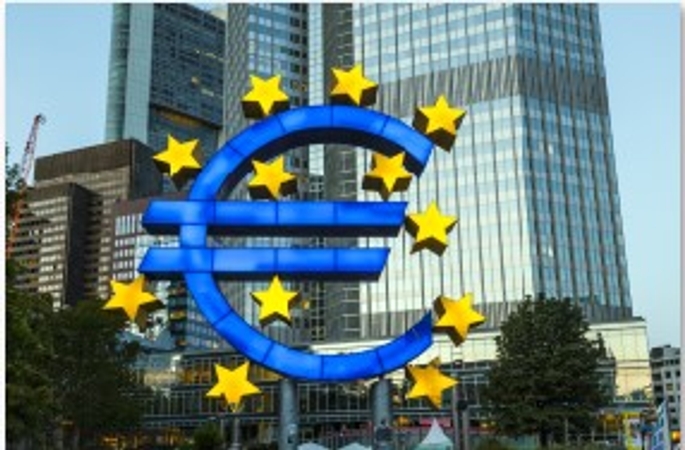 https://hkmb.hktdc.com/en/NzAxNjY1NTQ2
Market Access Offers of EU-China Comprehensive Agreement on Investment Published
The European Commission has published the schedules of commitments agreed under the European Union and mainland China Comprehensive Agreement on Investment ("CAI"). The CAI was concluded on 30 December 2020 with the aim of providing investors on both sides with predictable, long-term access to the EU and Chinese markets, and to protect investors and their investments. The publication of market access offers, on 12 March 2021, provides the basis for informed political deliberations and public debate. The market access offers also represent the next steps in the process towards adoption and ratification of the CAI.
Hong Kong traders may know that mainland China is (according to the European Commission) the EU's biggest source of imports and its second-biggest export market. Mainland China and Europe are said to trade, on average, over €1 billion a day. The EU's main imports from mainland China are industrial and consumer goods, machinery and equipment, as well as footwear and clothing. The EU's main exports to mainland China are machinery and equipment, motor vehicles, aircraft and chemicals.
It may be recalled that the negotiations on a comprehensive investment agreement with mainland China started in 2014. The EU sought to lift restrictions on access to the Chinese market for its companies, protect European investors against forced technology transfers, and level the playing field by requiring mainland China to commit to improved labour and sustainability standards. Germany, which has held the rotating presidency of the Council of the EU from July 2020 to December 2020 and Europe's biggest exporter, was key to securing the deal.
Hong Kong traders may be aware that, unlike a Free Trade Agreement that includes mutual commitments to lower tariffs on certain goods, an investment treaty requires both parties to treat investors of the other party in accordance with certain standards. Investment agreements frequently include broad commitments to refrain from expropriating investments and to treat investors fairly and in a non-discriminatory manner when compared to domestic companies and other foreign investors.
According to the EU, the deal is considered to curb forced technology transfers, introduce rules regarding state-owned enterprises, and will require mainland China to be more transparent over government subsidies. In addition, the EU has stated that the CAI will make it easier for European companies to obtain authorisations and complete administrative procedures.
The main benefits of the CAI include working towards rebalancing the asymmetry in market access and investment between the EU and mainland China. This aims for new openings for EU operators in various sectors, in addition to the autonomous market access already afforded by mainland China over the last 20 years. Specifically, mainland China would make substantial commitments in manufacturing, which comprises more than half of the total EU investment in mainland China, including 28% in the automotive sector and 22% for basic material. At this stage, mainland China has no commitments in comparison with the EU in this area.
In the services sectors, mainland China would take on improved commitments across the board, particularly in relation to telecommunications, financial services, private health care, environmental services, R&D and air transport-related services. Notably, mainland China is further offering new targeted market-openings that go beyond its current autonomous level of liberalisation. These consist of lifting the following: current restrictions on joint venture requirements (in hospitals and clinics), economic needs tests (in electric cars manufacturing), foreign investment bans (in cloud services) or monopoly rights (in computer reservation systems).
According to MLex, these openings are all indicated in the market access offers that detail the economic sectors to which the commitments apply and possible reservations to those commitments. Chinese companies seeking to invest in Europe will remain able to do so. In this regard, any restraints the EU or its Member States may have in place remain unaffected.
As for the schedules of commitments, both sides agreed to use the so-called 'hybrid approach' for scheduling. All reservations will come on the top of the relevant carve-outs in the agreement, including exclusion of sectors such as the audio-visual and air transport, with regard to traffic rights.
Annex I and II of the CAI follow a negative list approach in relation to the commitments on National treatment, Most-Favoured-Nation Treatment, prohibited Performance Requirements and non-discriminatory requirements on Senior-Management and Board of Directors. This means that the relevant commitments are taken for all sectors except those that are explicitly excluded or to the extent that they are being reserved. Any reservation must be based on an existing (non-conforming) measure, which must be clearly identified. This further means that if a given sector is not listed, it is fully committed under the relevant obligations.
Annex III reflects a positive list approach regarding the commitments concerning quantitative restrictions affecting market access (such as "economic needs tests" or a limited number of licences, etc.). This indicates that both sides abide by commitments (not to impose quantitative restrictions) to the extent that the relevant sectors are listed in their offer. Annex IV further describes which additional reservations and restrictions apply to intra-corporate transferees and business visitors' entry and temporary stay.
CAI with strong investment protections and an enforcement mechanism would represent an essential step in trading relations between the world's first and third-largest economies. The agreement's text will now be legally reviewed and translated before the Commission can submit it for adoption and ratification by the Council of the European Union and the European Parliament. Please click on the following hyperlink for more information: Chapters of the CAI including the offers.
Finance & Investment
Finance & Investment
EU
Mainland China
EU
Mainland China
EU
Mainland China
EU
Mainland China
EU
Mainland China