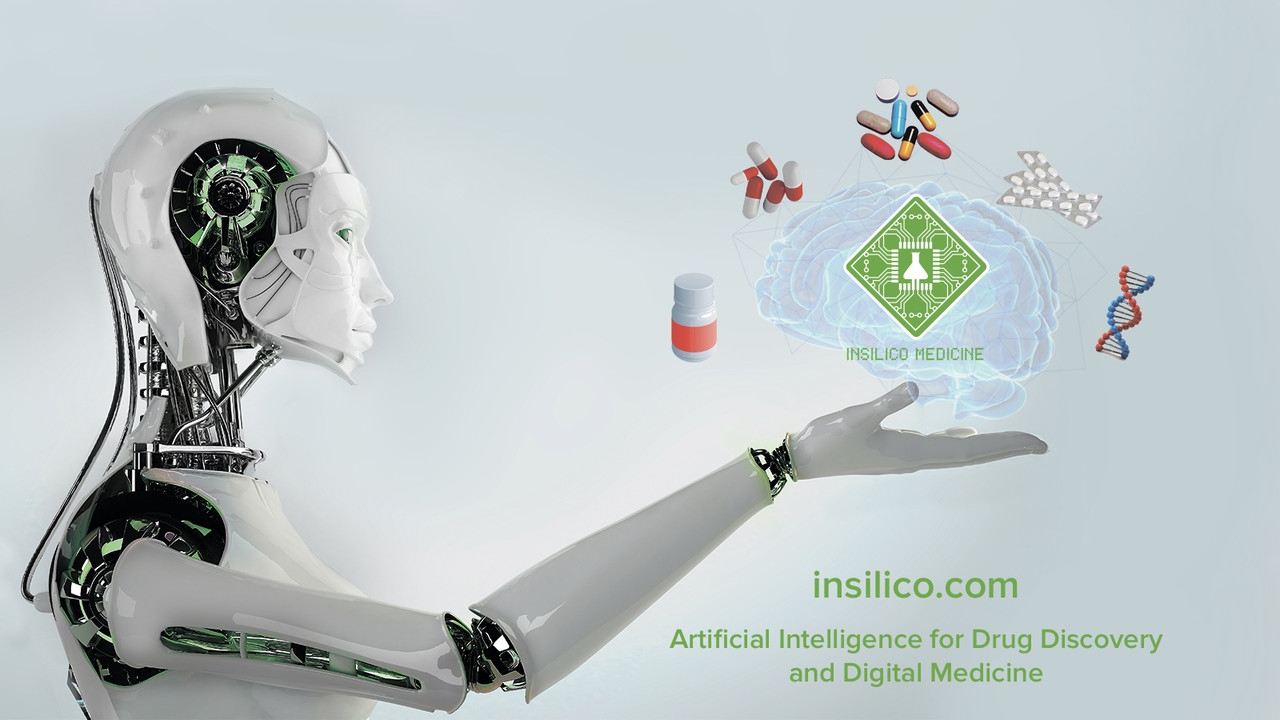 https://hkmb.hktdc.com/en/NjkxNTI5OTc1
Navigating Covid-19: An AI-Integrated Pharmacist
The Coronavirus has swept through more than 190 countries across the globe and killed more than two million people over the past year. When death is an ever-present possibility, people start to reflect on the meaning of life and realise that health is the essential pre-requisite for all other achievements. The Covid-19 contagion has also made it clear to governments around the world that public health is essential when it comes to keeping an economy running and growing.
Healthcare investment in preparation for any subsequent pandemic is also now seen as making sound economic sense. In its Global Preparedness Monitoring Board Annual Report 2020, the World Health Organisation indicated that an additional investment in epidemic preparedness of as little as US$5 per person per annum could substantially reduce the likelihood of the next pandemic [1]. To put this into perspective, the sum the world has already lost on account of the Covid-19 outbreak would suffice to fund investment in epidemic preparedness for 500 years.
Healthcare has therefore become, even more than before, a billion-dollar issue. HKTDC Research sat down with Alex Zhavoronkov, the founder and CEO of Insilico Medicine, to understand how this Hong Kong headquartered start-up has revolutionised the pharmaceutical R&D service industry with its state-of-the-art AI technology by lowering costs and shortening the time spent on drug discovery and pre-clinical development.
Coronavirus Treatments
In order to expedite an exit from the health and economic crisis triggered by the Covid-19 pandemic, the pharmaceutical industry has been developing drugs and biological products at an unprecedented pace. While repurposing or repositioning 'old' drugs developed to treat other diseases, such as Ebola, SARS and MERS, for new therapeutic uses has provided a number of economical and efficient propositions (notably the use of remdesivir and glucocorticoids to manage, prevent or cure Covid-19), the global pharmaceutical industry has also been working tirelessly to design and develop new drugs specifically targeted at the Coronavirus.
It typically takes more than 10 years for a novel drug to move from discovery to commercialisation. Different players along the industry value chain – from academic institutions, to contract research organisations (CRO), contract manufacturer organisations (CMO) and global pharmaceutical companies – have, however, joined forced to accelerate the R&D for Coronavirus treatments. Regulatory bodies have also introduced new programmes, allowing the review and authorisation of these treatments to be fast-tracked.

In the US alone, as of January 2021, development has started on more than 1,000 Coronavirus treatments in the 12-month period since the onset of the pandemic. Of these, 40% are ready to proceed as Investigational New Drug Applications (INDs), the final stage of pre-clinical development, which would normally take more than five years to reach in the traditional novel drug R&D phase that typically extends for more than 10 years. 
AI, Pharma, Pandemic
Thanks to the recent adoption of artificial intelligence (AI) technologies in the pharmaceutical industry, a number of pharma AI start-ups are in a position to help expedite novel drug discovery or drug repurposing. In total, some 200 pharmaceutical industry professionals consider AI the most impactful technology for the industry, according to a recent GlobalData's Pharma Intelligence Center survey.
Essentially, AI algorithms can be used to effectively and efficiently optimise new drug compounds by designing high-quality derivatives or analogues based on known active compounds, applying deep learning to generate models. They can additionally be deployed to match properties and conduct synthesis feasibility analysis, while also being able to quickly find high-quality lead compounds.
A prominent example of this came when Insilico Medicine published novel molecules designed to work against the Coronavirus as early as 4 February 2020. The company had used its proprietary AI-powered drug discovery platform, Chemistry42, to generate molecules that could inhibit the key protein SARS-CoV-2 3C-like protease and therefore slow down the replication of the virus within four days.
Explaining why the Hong Kong start-up subsequently shared these molecules with scientists and the public for free, Zhavoronkov said: "We needed to synthesise the compounds in order to take the R&D to the next stage. On our own, we couldn't do this until April 2021 as we would have to secure a slot at one of the heavily-booked laboratories suited for this kind of experiment. As time is life (and also money), we hope to join forces with other well-resourced players in the value chain in order to expedite the R&D through sharing our competencies."
With the appropriate support from a large pharmaceutical company, Zhavoronkov believes this work will be able to shorten the time needed to identify the lead molecule and target the Coronavirus from two years to just one.
Another of the company's applications is an open-access AI-powered bioinformatics system for clinical studies of Covid-19, which Zhavoronkov launched in September 2020. With massive multi-omics data sets, sophisticated dimensionality reduction algorithms and deep learning systems, scientists and researchers can use anonymised patient data to integrate with a variety of existing data sets to better stratify Covid-19 patients, understand the disease trajectory, identify relevant disease pathways and targets and establish protocols and treatments to reduce the severity and mortality of any infection.
The Way Forward
Insilico Medicine and other innovative pharma AI start-ups have demonstrated how the application of AI can empower the pharmaceutical industry during the Covid-19 pandemic. The industry is set for a widespread adoption of the technology in the post-pandemic era. This could accelerate the trend for pharmaceutical companies to partner with AI start-ups to hasten the adoption of AI in the value chain. Such partnerships have been increasing in recent years, with 27 partnerships being agreed in 2020, up from four in 2015, according to GlobalData's Pharma Intelligence Center. 
Commenting on the partnership trend in the post-Covid era, Zhavoronkov said: "First mover start-ups are likely to capitalise on the trend, thanks to their long-standing relationship with existing clients. They have an established reputation in the industry, especially when it comes to target identification projects, which are considered particularly confidential. New entrants, however, may find it hard to kick-start their businesses as many pharmaceutical companies are beginning to set up in-house resources.
"Business relationships aside, first movers are also taking a lead in the adoption of AI, with many of them on the brink of achieving technological breakthroughs. My start-up, for example, has just announced its biggest achievement since its inception in 2014. Such leadership will continue to be the most important asset for first-mover pharma AI start-ups like us, while helping us win partnership contracts from global pharma companies." On 24 February 2021, Insilico Medicine announced that it had nominated a preclinical candidate for a disease, with both the novel drug target and the novel molecule discovered by AI, making it the first to have done so. This program is also relevant to Covid-19 as many patients develop fibrosis in the lung.
More capital is likely to be channelled to these pharma AI start-ups now that Covid-19 has brought the technology into the spotlight. This may include public funding, as the pandemic has highlighted how essential public health is for a sustainable economy. Despite the interest of new investors in his company, Zhavoronkov is determined to restrict his core investors to those who have a strong reputation in the field of AI and pharmaceutical R&D. In line with this, WuXi AppTec (one of the largest biotechnology innovation superpowers, and CROs in the world which invested in and incubated multiple biotechnology companies), Juvenescence (a longevity-focused venture capitalist) and BOLD Capital Partners (AI-focused VC) are among the start-up's key investors.
Against such a backdrop, pharma AI start-ups are well-positioned to seek new rounds of financing to support rapid business expansion. In this regard, Zhavoronkov believes the deep capital pool and the dynamic business landscape in Hong Kong will continue to lend much support to his start-up, saying: "Most, if not all, prominent pharmaceutical companies and top-tiered venture capital funds across the globe have set up regional headquarters or offices in Hong Kong. In order to have close proximity to these business partners, we relocated our headquarters to the city in 2019, a move that has helped us grasp new business development projects and financing opportunities."
For the pharmaceutical industry as a whole, rising health awareness in the aftermath of the Covid-19 pandemic should give the sector added momentum. Maintaining that the pandemic has changed how people perceive health and health-related investment, Zhavoronkov says: "When the Coronavirus can knock on the door at any time, people have come to realise the importance of staying healthy. They hope to live longer and spend time on what is meaningful to them." This, he believes, could trigger higher consumer spending on healthcare, as well as greater private investment in pharmaceutical innovation.
---
[1] Source: A World in Disorder. Global Preparedness Monitoring Board Annual Report 2020, World Health Organisation
Medical Supplies & Medicine
Medical & Healthcare Services
Medical Supplies & Medicine
Medical & Healthcare Services
Medical Supplies & Medicine
Medical & Healthcare Services
Medical Supplies & Medicine
Medical & Healthcare Services
Medical Supplies & Medicine
Technology
Medical Supplies & Medicine
Technology
Medical Supplies & Medicine
Technology
Medical Supplies & Medicine
Technology
Hong Kong
Hong Kong
Hong Kong
Hong Kong
Hong Kong
Hong Kong
Hong Kong
Hong Kong
Hong Kong
Hong Kong
Hong Kong
Hong Kong
Hong Kong
Hong Kong
Hong Kong
Hong Kong