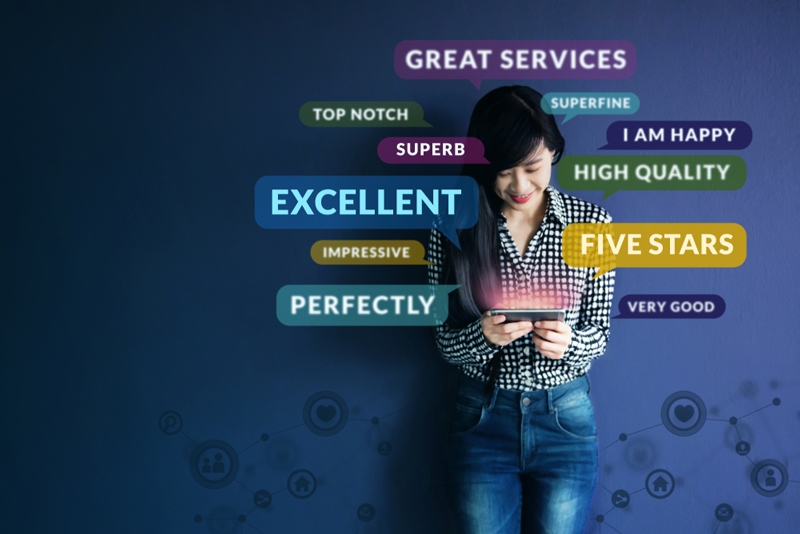 https://hkmb.hktdc.com/en/Njk2NDk2OTY3
Thai Consumers: Marketing Throughout the Customer Journey (1)
Today, marketing is more than just advertising. As technology advances, consumers and browsers have more ways to interact with businesses than ever before. However, this presents a challenge to businesses. They need a strategic approach to understand customer expectations and improve the customer experience. A recent HKTDC study has unlocked valuable insights into the customer journey in the Thai market, which will be discussed in this series of articles. While social media are becoming prime tools for Thai consumers to research and buy new products, businesses should not ignore the traditional means of engaging Thai customers. 
What is the Customer Journey? 
A customer journey is the complete experience that the customer goes through when interacting with a brand. It encompasses customer interactions across all channels, both online and offline, through devices and touchpoints at every stage of the customer lifecycle. It covers how a customer gets to know a brand, how they engage with it, and finally how they become a customer and advocate. 
Highly connected and empowered customers can choose their own path to experience a brand. Businesses and brands use a wide range of channels to reach out to their customers, but often fail to connect each activity with the customer journey. Sales and marketing strategies can be isolated from one another, so that the customer experience is disconnected. The key to success in business is to understand how the various channels and different touchpoints within each channel can work together. This will enable the business to reach the right people, with the right message, at the right time, to move people through the customer journey. 
Understanding Each Stage of the Customer Journey 
Customers have varying experiences when they interact with a brand. The process of outlining and visualising a customer's interactions with a brand is called customer journey mapping. Proactive businesses that have diligently carried out such processes can gain insight into how customers move through the sales cycle. Furthermore, they can look closely at individual touchpoints to see what is working and what needs tweaking.  
In a nutshell, a customer journey includes five stages:
Awareness – A consumer gets to know a brand, product or service
Engagement – A relationship is developed between the prospective customer and the brand through regular, positive interactions
Conversion – The prospective customer decides to buy a product or service from the new brand.
Retention – The customer has a strong relationship with the brand and becomes a regular customer or active user.
Advocacy – The regular customer is satisfied with the brand and recommends the brand to others.
Today's consumers choose their path and view their interaction with a brand across all touchpoints as one connected experience. They interact with a brand on their own terms, flow across channels, and take unpredictable routes to a fluid destination.  
A customer journey map is a visual representation of the customer journey. It helps a company understand a customer's interactions with its brand whether via websites, apps, social media, emails, physical stores, or other channels. The customer journey map is an effective way to analyse customer behaviour, thoughts, feelings, and preferences as they interact with a brand. 
Customer journey mapping offers a strategic approach to uncover customer expectations and optimise the customer experience. It puts the customer at the centre of a brand and helps identify gaps and stages in the customer journey. Gaps usually occur between devices, between channels, or between departments of an organization. The customer might get frustrated if they do not get a seamless experience throughout the journey. 
To build the perfect journey for customers in the digital era, businesses should look at their own omnichannel ecosystem. What channels do they support? Across which devices? Are there important gaps to be filled in their channel solutions? Examining the ecosystem in this way can guide a company towards fully understanding its channels and how customers are using them, in order to improve the customer experience. 
There are several key steps to create a comprehensive customer journey map: 
1) Create Buyer Personas
The first step in creating a journey map is to understand the target customer. The company needs to create a persona for every customer segment, stepping into the buyer's shoes to understand how they behave, what they like and dislike, and why they do what they do. 

​​​​​​​A buyer persona is a fictional character who represents a specific customer segment for the brand. Background, demographics, personality, lifestyle, information sources, and consumption behaviour should all be considered when creating the persona. 
Brands can use surveys, focus groups or other research methods to gain in-depth information about key customer goals, behaviour, and motivations. These customer profiles provide guidance and input for the customer journey mapping.
2) List Buyer Touchpoints
Traditionally, brands have been able to make first contact with the customer at the beginning of their journeys. In the digital age, this is no longer the case. It is crucial to map out every buyer touchpoint so brands will not miss out something important. Touchpoints refer to the many channels through which a customer may encounter the brand – before, during, or after they purchase something from the brand. These could include interactions that happen offline or online, through marketing, in person, or over the phone.
The customer journey is then created across these various touchpoints for each buyer persona. For example, a Millennial buyer persona may typically become aware of a product on social media, research it on a mobile app, and finally make a purchase on a desktop computer. The goal of this stage is to create a visual map of the customer journey outlining the key customer activities, actions, and obstacles at each stage of the journey.
3) Identify Customer Pain Points
Once all the touchpoints are mapped out, it is time to look at the big picture to identify potential pain points at each stage in the customer journey. The focus should be to find out if visitors are achieving their goals on the website? Where are the main areas of friction and frustration? Where are people abandoning purchases and why?
By now, the brand should know areas where it is currently doing things right and figure out areas for improvement throughout the customer journey. One common obstacle is cost. For example, a customer likes the product but abandons the cart on discovering unexpectedly high shipping rates. Highlighting these potential obstacles in the customer journey can help the brand to mitigate them.
4) Optimise Personalised Experience
Today, consumers expect a great a personalised experience from the companies and their platforms. Creating a customer journey map is an excellent approach to determine the best way to add personalisation. Using the insights gained from previous steps of the customer journey mapping process, brands can create genuine and memorable experiences for every touchpoint.
First, a customer journey map can provide a big-picture overview of the various touchpoints. This in itself can help identify opportunities. But beyond that, it can help determine how needs and interests vary between the different customer segments. With these insights, brands can tailor the content provided for various customer segments at each stage of the journey. They might also adjust their ad placement, content formats, loyalty programs, and other factors to increase conversion and retention.
As Matthew Fairweather, director of Matthew Fairweather Ltd, says: "Customer journey mapping is really a mixture of art and insight… But it is just a visual aid. The real work in journey mapping is using all of the information and data available to you from across the business to deliver a process and structure to the customer experience."

---
[1] The HKTDC conducted a consumer survey and four focus groups in the cities of Bangkok and Chiang Mai in April-September 2020. 1,004 Thai consumers aged between 18 and 60, with a monthly household income of THB30,000 (US$930) or above, responded to the survey. The participants in the focus groups, were in the same age and income bands as the survey respondents, and also had to be internet and mobile phone users, and had to have travelled abroad at least once in the past year.
Advertising Services
Public Relations
ASEAN
Southeast Asia
Thailand